Gearing up for the Week of the Young Child (WOYC)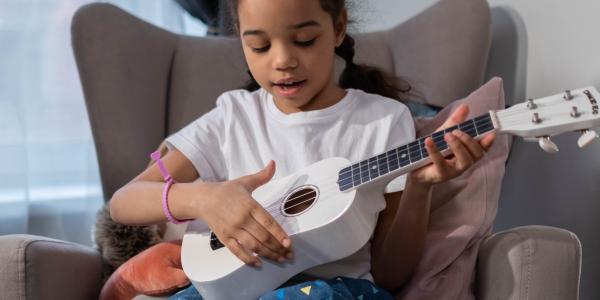 NAEYC is gearing up for the Week of the Young Child (WOYC), which kicks off tomorrow! WOYC is an annual celebration to focus public attention on the needs of young children and their families and to recognize the early childhood programs and services that meet those needs. NAEYC first established WOYC in 1971, recognizing that the early childhood years (birth through age 8) lay the foundation for children's success in school and later life.  
This is a time to plan how we—as citizens of a community, of a state, and of a nation—will better meet the needs of all young children and their families. We can do this by raising our voice as advocates for child care and early learning. Proclamations are a great way to educate the public and bring attention to the cause of high–quality early childhood education. A proclamation is effective for gaining public recognition—and serving as an advocacy tool for the future—because it carries the full support of a key government official in your state or community.  
Help us reach (and exceed!) our goal of having WOYC officially recognized in your community! Use the "Whereas & Therefore: #WOYC23 Proclamations to Advance the ECE Profession" toolkit to request a proclamation from your elected officials, that moves beyond thanks and recognition. You can also check out the 2023 America for Early Ed + Week of the Young Child toolkit, which features resources, action steps, and sample social media posts as a guide for your 2023 WOYC celebrations. 
You can also focus on commemorating #WOYC23 with your family, students or community by checking out all the activity resources we have for each day of this week! There are plenty of tools and tips to make your WOYC an outstanding success, including the Step it Up activities, which can help take your celebration to the next level.  
If you're passionate about supporting math skills among young children, The NAEYC Early Math Interest Forum has created social posts and resources to infuse math into each of the 5 themed days.  
Today we know more than ever before about the importance of children's earliest years in shaping their learning and development. Yet, never before have the needs of young children and their families been more pressing. This week is the perfect time to recognize that children's opportunities are our responsibilities, and to recommit ourselves to ensuring that each and every child experiences the type of early environment—at home, at child care, at school, and in the community—that will promote their early learning.  
Looking for more inspiration? Check out the #WOYC22 recap!  
We can't wait to see how the NAEYC community celebrates WOYC. Whether you're a parent, educator, or simply someone who cares about your youngest learners, there's a way for you to get involved and take action! 
Be sure to share your ideas with us on social media using #WOYC23 or email us at [email protected].