The Social-Cultural Context of Child Development and Learning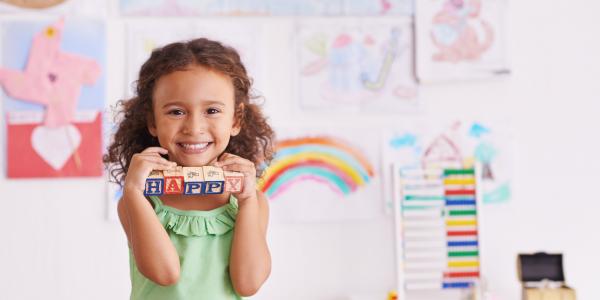 You are here
It is essential to understand that child development and learning occur within a social-cultural, political, and historical context.49 Within that context, each person's experiences may vary based on their social identities and the intersection of these identities. Social identities bring with them socially constructed meanings that reflect biases targeted to marginalized groups, resulting in differential experiences of privilege and injustice.50 These systems can change over time, although many have remained stubbornly rooted in our national ethos.

Traditionally, the dominant narrative in the United States—in our history, scientific research, education, and other social policy and media—has reflected the ways in which society has granted or denied privilege to people based on certain aspects of their identity. Whiteness, for example, confers privilege, as does being male. Other aspects of identity that society tends to favor with easier access to power structures include being able-bodied, US born, Christian, heterosexual, cisgender, thin, educated, and economically advantaged.51 Conversely, other aspects of identity tend to be associated with societal oppression, experienced, for example, by those who are members of indigenous societies and those who do not speak fluent, standard English. By naming such privilege and acknowledging the intersection of privilege and oppression, the intent is not to blame those who have benefited, but to acknowledge that privilege exists and that the benefits are unfairly distributed in ways that must be addressed.
Dominant social biases are rooted in the social, political, and economic structures of the United States. Powerful messages—conveyed through the media, symbols, attitudes, and actions—continue to reflect and promote both explicit and implicit bias. These biases, with effects across generations, stem from a national history too often ignored or denied—including trauma inflicted through slavery, genocide, sexual exploitation, segregation, incarceration, exclusion, and forced relocation. Deeply embedded biases maintain systems of privilege and result in structural inequities that grant greater access, opportunity, and power to some at the expense of others.52
Few men enter the field of early childhood education, reflecting the historic marginalization of women's social and economic roles—which has had a particularly strong impact on women of color. Comprising primarily women, the early childhood workforce is typically characterized by low wages.53 It is also stratified, with fewer women of color and immigrant women having access to higher education opportunities that lead to the educational qualifications required for higher-paying roles.54 Systemic barriers limit upward mobility, even when degrees and qualifications are obtained.55 As a result, children are typically taught by White, middle-class women, with women of color assisting rather than leading. Some evidence, especially with elementary-grade children, suggests that a racial and gender match between teachers and children can be particularly beneficial for children of color without being detrimental to other children.56, 57, 58, 59
The professional research and knowledge base is largely grounded in a dominant Western scientific-cultural model that is but "one perspective on reality and carries with it its own biases and assumptions."60 These shortcomings of the knowledge base reflect the historical issues of access to higher levels of scholarship for individuals of color and the need to expand the pipeline of researchers who bring different lived experiences across multiple social identities. It is important to consider these biases and their impact61 on all aspects of system delivery, including professional development, curriculum, assessment, early learning standards,62 and accountability systems.
The research base regarding the impact of implicit bias in early childhood settings is growing.63 Teachers of young children—like all people—are not immune to such bias. Even among teachers who do not believe they hold any explicit biases, implicit biases are associated with differential judgments about and treatment of children by race, gender, ability and disability, body type, physical appearance, and social, economic, and language status—all of which limit children's opportunities to reach their potential. Implicit biases also result in differential judgments of children's play, aggressiveness, compliance, initiative, and abilities. These biases are associated with lower rates of achievement and assignment to "gifted" services and disproportionately higher rates of suspension and expulsion, beginning in preschool, for African American children, especially boys. Studies of multiple racial and ethnic subgroups in different contexts point to the complexity of the implicit bias phenomenon, with different levels and types of bias received by different subgroups.64 Children's expression of implicit bias has also been found to vary across countries, although some preference for Whites was found even in nations with few White or Black residents.65
By recognizing and addressing these patterns of inequity, society will benefit from tapping the potential of children whose families and communities have been systematically marginalized and oppressed. Early childhood educators, early learning settings, higher education and professional development systems, and public policy all have important roles in forging a new path for the future. By eliminating systemic biases and the structures that sustain them, advancing equity, and embracing diversity and inclusivity, we can strengthen our democracy as we realize the full potential of all young children—and, therefore, of the next generation of leaders and activists.
---