Focus on Developmentally Appropriate Practice: Equitable and Joyful Learning in Preschool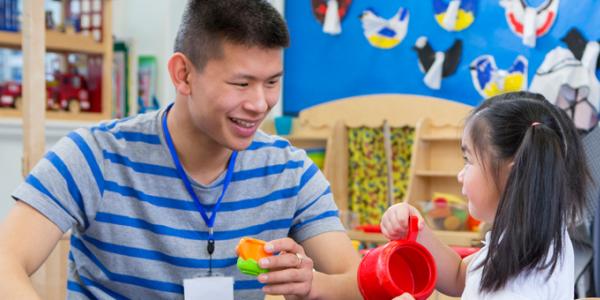 Iliana Alanís, Toni Denese Sturdivant, Susan Friedman
About the Book 

If you've ever wondered how effective teachers actually do DAP, this is the book for you. Here, you can peek into classrooms to see teachers making intentional decisions in the six key areas of practice that form the six guidelines for DAP in action: 
Building a community of learners where everyone is welcomed and supported to grow  
Facilitating respectful partnerships with families  
Observing, assessing, and documenting children's development and learning   
Using teaching strategies that enhance learning for each child  
Implementing curriculum tied to meaningful learning goals  
Demonstrating professionalism 
You'll discover 
More about what each guideline means for preschool teaching  

Chapters that showcase articles from Young Children and Teaching Young Children—plus brand-new content—illustrating excellent teaching strategies related to each guideline  

Examples you can model, adapt, and implement in your own practice 
Your teaching will be richer and deeper, and children's learning will flourish! 
About the Editors
Focus on Developmentally Appropriate Practice: Equitable and Joyful Learning Book Series
Developmentally  Appropriate Practice: An Introduction
Part 1: Creating a Caring, Equitable Community of Learners

Chapter 2: Every Child Belongs: Welcoming a Child with a Disability | Pamela Brillante
Chapter 3: Will You Pass the Peas, Please? | Nikki Waldron
Chapter 4: Instead of Discipline, Use Guidance| Dan Gartrell
Chapter 5: Preventing Exclusionary Discipline Practices in Early Childhood | Sarah C. Wymer, Amanda P. Williford, and Ann S. Lhospital

Part 2: Engaging in Reciprocal Partnerships with Families and Fostering Community Connections

Chapter 6: 5 Rs for Promoting Positive Family Engagement | Bweikia Foster Steen
Chapter 7: Many Languages, One Community: Engaging All Families | Lorraine Cooke
Chapter 8: Integrating Families' Funds of Knowledge into Daily Teaching Practices | Iliana Alanís and Irasema Salinas-González
Chapter 9: Building Relationships: The Key to Engaging Fathers | Lindsey L. Wilson and Holly S. Schindler
Chapter 10: Learning with Families About the Contexts of Young Bilingual Children with Disabilities | Cristina Gillanders and Sylvia Y. Sánchez
Chapter 11: Promoting Linguistic Diversity and Equity: Teaching in Multilingual Learning Spaces | Carola Oliva-Olson, Linda M. Espinosa, Whit Hayslip, and Elizabeth S. Magruder

Part 3: Observing, Documenting, and Assessing Children's Development and Learning

Chapter 12: Practical Approaches to Informal Assessment of STEAM Experiences | Angela Eckhoff and Sandra M. Linder
Chapter 13: Anecdotal Records: Practical Strategies for Taking Meaningful Notes | Celeste C. Bates, Stephanie Madison Schenck, and Hayley J. Hoover
Chapter 14: Developmental Moments: Teacher Decision Making to Support Young Writers | Kathryn F. Whitmore and Lori Norton-Meier
Chapter 15: Authentic and Meaningful Developmental Screening in Early Childhood | Marisa Macy and Stefano J. Bagnato
Chapter 16: Learning Stories: A Framework for Authentic Assessment and Critical Pedagogy | Isauro M. Escamilla, Linda R. Kroll, Daniel R. Meier, and Annie White

Chapter 16 Appendix: Ellie's Learning Story: "種植 Planting"

Part 4: Teaching to Enhance Each Child's Development and Learning

Chapter 17: The Power of Science: Using Inquiry Thinking to Enhance Learning in a Dual Language Preschool Classroom | Leanne M. Evans
Chapter 18: A Guided, Exploration-Based Visual Arts Program for Preschoolers | X. Christine Wang, Keely Benson, Corinne Eggleston, and Bin Lin
Chapter 19: Supporting Positive Racial Identity with Literacy-Based Math | Toni Sturdivant
Chapter 20: Meaningful Talk: The Importance of Using Sophisticated Language at Preschool | Tracy Weippert Chapter 21: Using Nature Contact to Support Children Under Stress | Becky L. DelVecchio, Susan Ferguson, and Wesley Knapp
Chapter 22: Timing Is Everything: Understanding the Importance of Timing, Length, and Sequence of Activities | Monica Lesperance

Part 5: Planning and Implementing an Engaging Curriculum to Achieve Meaningful Goals

Chapter 23: Never Too Young to Champion a Cause: Supporting Positive Identity Development Through Social Justice Curriculum in Preschool | Veronica Benavides, Roxanne Ledda, and Maimuna Mohammed
Chapter 24: Diverse Children, Uniform Standards: Using Early Learning and Development Standards in Multicultural Classrooms | Jeanne L. Reid, Catherine Scott-Little, and Sharon Lynn Kagan
Chapter 25: Preschool in the Park: Place-Based Learning in Unexpected Spaces | Rachel J. Franz
Chapter 26: Metamorphosis: Life Cycle in a Box | Sara Starbuck
Chapter 27: Listen to What We Hear: Developing Community Responsive Listening Centers | Emily Brown Hoffman and Kristin Cipollone
Chapter 28: Walk with Us: Indigenous Approaches to Developmentally Appropriate Practice | Trisha L. Moquino, Joshuaa D. Allison-Burbank, Rebecca Blum-Martinez, and Katie Kitchens

Part 6: Demonstrating Professionalism as an Early Childhood Educator
References
Index
Additional Material on Select Chapters
Click below for additional material related to select chapters of Focus on Developmentally Appropriate Practice: Equitable and Joyful Learning in Preschool.
Children's books to spark inquiry about the concepts of alike and different.
Outlines for six guided exploration sessions developed by the authors to study The Starry Night with children.
Additional examples of cultural differences in learning.
Tips and examples for using video self-reflection to improve your professional practice.
Product Code: 1162
ISBN: 978-1-952331-10-7
Publish Date: 2023
Citation (in Chicago 17th ed. style): 
Alanís, I., & T. Sturdivant, eds. 2023. Focus on Developmentally Appropriate Practice: Equitable and Joyful Learning in Preschool. Washington, DC: NAEYC. 
Iliana Alanís
Iliana Alanís, PhD, is a professor of early childhood/elementary education at the University of Texas-San Antonio. A native of the Rio Grande Valley, she has been working with and learning from dual language teachers for over 20 years.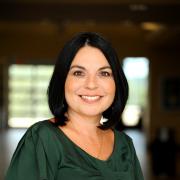 Toni Denese Sturdivant
Toni Denese Sturdivant, PhD, is an early childhood consultant and vice president of early education and workforce development at Camp Fire First Texas. Her work focuses on racial identity development with young children.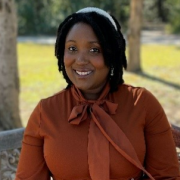 Susan Friedman
Susan Friedman is senior director of publications and content development at NAEYC. In this role, she leads the content development work of NAEYC's books and periodicals teams. Ms. Friedman is coeditor of Each and Every Child: Teaching Preschool with an Equity Lens. She has extensive prior experience creating content on play, developmentally appropriate uses of media, and other topics for educators and families. She has presented at numerous educational conferences, including NAEYC's Professional Learning Institute and Annual Conference, the South by Southwest Education (SXSW EDU) Conference & Festival, and the School Superintendents Association's Early Learning Cohort. She began her career as a preschool teacher at City and Country School in New York City.
Reviews
For early childhood educators, there are very few concepts as profound and far reaching as DAP. For me, it has long served as a north star and a measuring stick for program quality. But educators are always eager to have more insight into what it really looks like in day-to-day decisions, curriculum experiences, and teaching practices. That's why I was so excited to read this new book! There is a great need for resources that translate research into practice in accessible ways, and this book does just that. Teachers will see themselves in these pages as they read about the real-life application of DAP through stories told by other teachers doing the same important work, examples that highlight challenges and opportunities, and ideas that spark new thinking. This book is a must-have addition to any early educator library!  
—Rachel Robertson, Vice President, Learning and Development, Bright Horizons Family Solutions
Focus on Developmentally Appropriate Practice brings together a diverse collection of articles to highlight the many ways early childhood teachers can engage with the six guidelines of DAP. Voices from practitioners, researchers, and administrators weave together powerful narratives that expand our understanding of the role of DAP in teaching, curriculum, assessment, and work with families.  
—Denisha Jones, Executive Director, Defending the Early Years, and Guest Faculty, Sarah Lawrence College  
This book is a perfect introduction to what it means to work proactively to support young children through an equity-based lens. Children come to learning experiences with their own languages, identities, and approaches to learning. As educators, it is important to embrace these. This book provides tangible supports to assist teachers in doing so.  
—Cecilia Scott-Croff, Executive Director, Early Childhood Center, Borough of Manhattan Community College  
The trust that children and their families put in us is enormous. This book ensures each teacher's success by supporting educators to use their understanding of how each child is developing, model developmentally appropriate expectations, and provide intentionally designed experiences and interactions to create joyful learning environments. Children deserve nothing less. 
—Sherry Cleary, Retired University Dean, City University of New York  
The guiding principles and best practices shared throughout the book deepened my understanding of effective teaching in preschool and inspired me to be more intentional in creating a classroom community where everyone is valued, heard, and seen. I recommend this book to anyone who wishes to create a harmonious community using DAP.  
—Ashley Harrell, Accreditation Facilitation Project Coordinator, 4C For Children  
Buy the Print Book
Buy the E-book