Excerpt from The Essentials: Providing High-Quality Family Child Care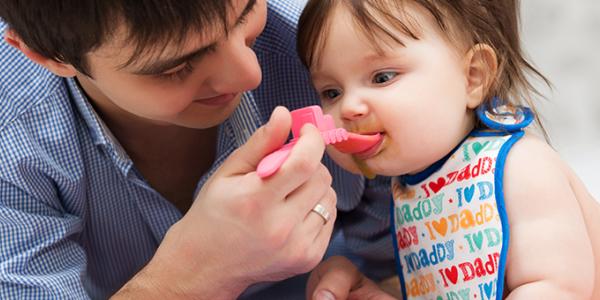 What Is Family Child Care?

Marianna was a health care aide for six years before starting a family. When her own daughter turns 3, Marianna begins taking care of her neighbor's infant daughter during the day. Soon other friends ask her to watch their children. It isn't long before she decides to plan for and open a licensed family child care business. She learns a lot by joining a community family child care group that meets once a month. "I wish I had known sooner that I could run a business like this from my home. I enjoy working with families and helping children learn. And I get to stay home with my daughter!"
Like others in family child care, Marianna enjoys her work. She knows how children develop and learn, and she enjoys teaching them. The children's families are grateful because they know their children are learning in a safe, supportive environment. Marianna knows that they appreciate finding high-quality family child care in their neighborhood.
 
The National Association of Family Child Care (NAFCC) defines family child care as the business of child care and the practice of early care and education in the program provider's home (NAFCC 2018a). On average, family child care educators care for and educate about eight children a week (NSECE 2016). Most family child care homes have one adult educator. The size of the group of children is set by the state. Forty-six states limit that number to six children, nine states permit 10 or more children, and all states set limits on the number of infants and toddlers. In 41 states, the number of children includes the educator's own children (NCCCQI & NARA 2015). The number of hours that children spend in the home varies. Arrangements are often flexible for children and more affordable for families than those in other settings. Children may spend part of the day in a child care center or school, another part in a family child care home, and the evening with a grandmother or other family member. Family child care homes are an essential part of child care that children and their families need.
 
Sixty percent of children from birth to age 5 who are not yet in kindergarten are in some type of non-parental care (Redford, Desrochers, & Mulvaney Hoyer 2017). Family child care is the most prevalent child care arrangement for these children (Porter & Bromer 2017). There are more than 129,000 licensed family child care homes in the United States (NCCCQI & NARA 2015). NAFCC (2018a) reports that of 11 million children under age 5 in child care, almost 3 million are in family child care, with approximately 1 million paid providers.
 
Family child care is an important resource for families with children in preschool. Forty-four percent of employed mothers and 41 percent of non-employed mothers use multiple child care arrangements that include a family child care setting. Preschoolers whose mothers work spend the most hours in family child care settings, around 33 hours a week (Laughlin 2013). They are more likely than younger children to spend extended time in a non-parental setting (Redford, Desrochers, & Mulvaney Hoyer 2017).
 
While the federal government sets guidelines for safety and health, states independently establish specific standards for licensing family child care businesses (Child Care Aware of America 2018a). States set minimum standards for the basic components of family child care, including adult-to-child ratio, group size, and the level of education and training that is required. State and local regulations include fire codes, vaccination requirements, and food-handling guidelines. These important minimum standards provide an important safeguard for children. Families look for licensed child care for their children because they expect that it will provide a basic level of health and safety for their children.
---
From The Essentials: Providing High-Quality Family Child Care, by M.L. Masterson & L.M. Ginet. Copyright © 2018 by the National Association for the Education of Young Children.
Buy the Print Book