Excerpt from Still Teaching in the Key of Life: Joyful Stories From Early Childhood Settings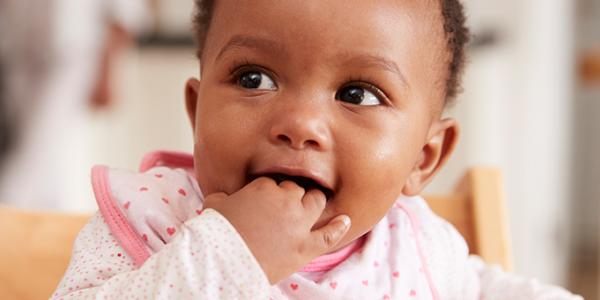 Get the Elephant Out of the Room: We're Finished with the Es!


Shiggy started it all when he wore his new firefighter's hat to his class's first movement session in September. He and his toddler colleagues came zooming into the dance room all fired up about fires. It was such a hot subject! How could I fight such enthusiasm?
Scrapping my plan to celebrate the folk tune "Old MacDonald Had a Farm" with music, dance, improvisation, animal dialogue, humor, and drama, I switched to the teacher version of automatic pilot (in other words, winging it) and created a story about firefighters: "Once upon a time the firefighters were sleeping in the firehouse." (The children dropped to the floor, closed their eyes, and snored. Debbie, their good-sport teacher, tiptoed to the corner of the room. At my signal, she burst into arm-waving, fingervibrating, torso-swaying flames. I sounded the alarm.)
"The firefighters jumped up, dressed quickly, slid down the pole, and hurried to their fire trucks!" I continued. (The children accompanied the narrative with rapidly changing movement patterns, demonstrating dressing, sliding, rushing.)
"Sirens blaring, the fire trucks raced round the city to the fire." (We always practice moving around the room in the same direction. This safety habit is deeply instilled in all the children I work with.)
"The firefighters arrived at the fire. They uncurled their hoses, stretched their ladders, climbed up, and balanced themselves as they aimed their heavy power hoses toward the flames. Finally, the fire was out!" (The fiery Debbie slowly drooped to the floor. The firefighters and I hoorayed. To the percussive rhythms of African drums and bells, the fire engines raced back to the firehouse.) Before I could steer us on to Old MacDonald's farm, as I had planned, the children sang out, "Can we do that again? Can we have another fire?" (Confession: I am a person who lets children boss her around—especially when they are enthralled with an idea. I call the ideas children are madly in love with magic vocabulary. Obviously, fire was at the top of Shiggy and his classmates' magic vocabulary list.)
That day we extinguished three major fires. From that day on, Shiggy and his classmates continued rushing to every single movement session with their zealous chant, "Can we do the fire story?"
I never brought up the word fire to these children, yet they always requested the firefighters' story. Whoever believes that young children have short attention spans needs to spend time with a group of young children when they're immersed in a fascinating subject. Confronted with this weekly challenge, I realized that my choices were limited to three:
Burn all my plans and curriculum guides.
Sweetly say, "Enough is enough already with the fires! We need to get on with our other very important work!"
Be creative, imaginative, flexible, open-minded, playful, holistic, courageous, tuned in to the children, and brilliant, and figure out ways to link fire to every other subject or topic. In other words, make connections.
Naturally I chose number three, over and over again. Shiggy's class did not miss a chance to work with a fire story; we integrated fires and firefighters in every session. We put out fires in all kinds of places:
On Old MacDonald's farm
On the Yellow Brick Road (didn't poor Scarecrow almost catch fire?)
At the circus (all those torches and fireworks)
On the property of the Three Pigs (remember when the wolf slid down the chimney into a pot of boiling water and burned his tush?)
In the rain forest (forest fires are very dangerous)
On the road with Jack Be Nimble (better jump very high over that candlestick, Jack!)
Over the decades, I have experienced hundreds of incidents in which very structured, inflexible teachers slammed shut doors that would have led to opportunities for joyful learning. They have said:
"It's not in my lesson plan."
"I didn't have enough advance notice."
"It doesn't fit into our schedule."
"It's not included in our curriculum."
"We've already finished studying that."
But aren't the moments we remember most clearly the ones that simply happened, like Shiggy's firefighter story?
Fire hats off to those creative teachers who put a marker in their daily plan books and embark with their children on adventures into uncharted territories! They improvise new combinations, discover amazing connections. The powerful elements of surprise, delight, appreciation, and comprehension dazzle the participants.
---
From Still Teaching in the Key of Life: Joyful Stories From Early Childhood Settings, by Mimi Brodsky Chenfeld. Copyright © 2014 by the National Association for the Education of Young Children.
Buy the Print Book