Sample Activities from Teaching the NAEYC Code of Ethical Conduct: A Resource Guide, Revised Edition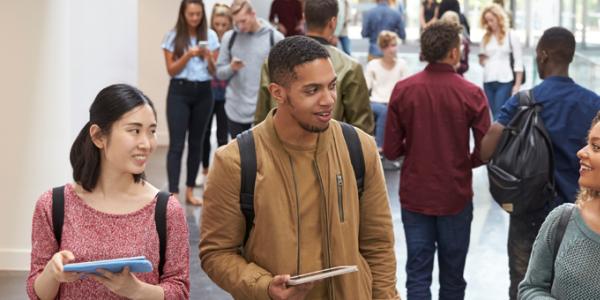 Ethics Activities

The activities that follow are designed to help participants build their awareness of ethics and knowledge about ethical codes.
Activity 3.18: Ethics in the News, in the Comics (Beginning)

Whether you're teaching a workshop or a course, you can help participants realize that issues of morality and ethics come up often in everyday life. An effective way to begin an introductory workshop or conference session is by sharing newspaper headlines or comics related to ethics and morality. These don't have to relate to education, schools, or teaching. Whatever the specific topic, newspaper stories help participants realize that ethics is a topic that affects all parts of our lives.
In order to do this you need a collection of ethics-related headlines and cartoons. Start your collection by keeping an eye out for headlines and relevant comic strips in your local newspaper and online sites.
Classic Peanuts, Doonesbury, The Family Circus, and others often address values, morals, and ethics. Headlines and comic strips help an audience appreciate the ethical dimensions of their everyday lives.
Activity 3.19: Brainstorming—Why a Code of Ethics? (Beginning)

Why is it important for a profession to have a code of ethics? Divide participants into small groups to brainstorm some answers to this question. Have the groups report back and compare their responses. Emphasize the following points, if students have addressed them. Add any that they didn't mention.
Professionals are doing a job that is essential to the society.
Professionals are the only ones who can do a particular job.
Professionals monitor themselves (no one else tells them what to do).
It is essential, therefore, that a profession as a whole agrees that its members will conduct themselves according to high moral standards.
Points to Emphasize in Your Teaching

While personal values and morality are important, they cannot be the sole guide for professional behavior. They need to be supplemented with professional values and standards of ethical behavior.
There is a fundamental difference between personal morality and professional ethics.
Like individuals, professions have distinctive values and ethics.
Ethical standards are not statements of taste or preference, nor are they the same as laws.
A code of ethics is an important feature of every profession. It codifies professional values and standards, spells out moral responsibilities to society, and provides guidelines for moral behavior.
Professional ethical commitments described in the NAEYC Code of Ethical Conduct help to unify our field because they apply to everyone who works with young children.
Because the work we do is so important, it is essential that early childhood educators have a moral commitment to children—and understand that a code of ethics can help us to know and act on that commitment.​
---
From Teaching the NAEYC Code of Ethical Conduct: A Resource Guide, Revised Edition, by S. Feeney, N.K. Freeman, & E. Moravcik. Copyright © 2016 by the National Association for the Education of Young Children.
Buy the Print Book