Spotlight on Young Children: Exploring Play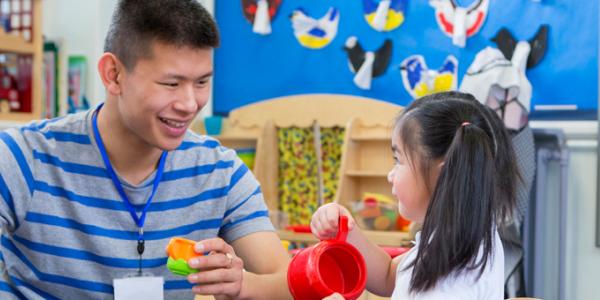 Holly Bohart, Kathy Charner, Derry Koralek
About the Book

Discover ways to provide a strong curricular approach for young children's learning while endorsing a playful pedagogy. The articles in this collection emphasize using play to promote children's skills in problem solving, decision making, and self-regulation; engaging diverse learners in play activities; and partnering with families to further children's playful learning. Specific topics include ways educators can
Support infants' and toddlers' active explorations with sensory activities and unique materials
Provide opportunities for children to engage in active, physical play
Guide children's learning through art play
Communicate to others the importance and value of play for children from birth through third grade
Included is a professional development guide with questions and activities to help readers reflect on current teaching practices and inspire them to incorporate new ones.
In "A Conversation About Play," Peter Pizzolongo and Kyle Snow discuss the value of play as something that children engage in "just because" and as a way that children learn. The examples in this article provide information for two of the activities in the professional development guide.
Holly Bohart
Holly Bohart is senior editor in Books and Related Resources at NAEYC. She formerly taught in special education early childhood programs.
Kathy Charner
Kathy Charner is editor in chief of NAEYC's Books and Related Resources department, with responsibility for the content, management, publication, and general excellence of the books and brochures published by NAEYC. Before joining NAEYC, Kathy was editor in chief at Gryphon House for more than 20 years.
Derry Koralek
Derry Koralek is president of DGK & Company, providing early childhood educational consulting to a variety of clients, including teachers and family child care providers. Previously, she served as editor in chief of Young Children and Teaching Young Children and also as Chief Publishing Officer at NAEYC.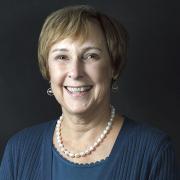 Reviews
Each article in this rich publication broadens and sometimes challenges readers' ideas of what quality play experiences and environments provide for young children. This volume is a useful resource for those who are engaged with young children in playful learning environments, from classrooms to homes, libraries, museums, and more. The memos that accompany each article add meaningful commentary and urge all of us to become play advocates for children.
— Jeri Robinson, Vice President, Early Childhood Initiatives, Boston Children's Museum
 
It has often been said that play is children's work. However, as noted in the introduction to this book, play is under siege. Spotlight on Young Children: Exploring Play is a tribute to the importance of play in the growth, development, and learning of young children.
— Robbie B. Roberts, Director, Harris Early Learning Center; Assistant Professor, Auburn University, Birmingham, AL
 
These articles explain the developmental necessity of enabling children to learn through guided play. Thoughtful teachers are essential partners in this process, providing dynamic environments that encourage the abilities to reason, solve problems, predict, use language and symbols, think creatively, and interact with others. Can early childhood programs be places for play when academic stakes are so high? This book answers with a resounding yes.
— Gretchen Reynolds, Retired Faculty in Early Childhood Education, Algonquin College, Ottawa, ON; coauthor of The Play's the Thing: Teachers' Roles in Children's Play
 
I am thrilled to see how the best of theory, research, and best practice come together in this new publication.
— William H. Strader, Professor of Early Childhood Education, Fisher College, New Bedford, Massachusetts; Coordinator, New England Symposium on Play
 
 
Buy the Print Book
Read an excerpt