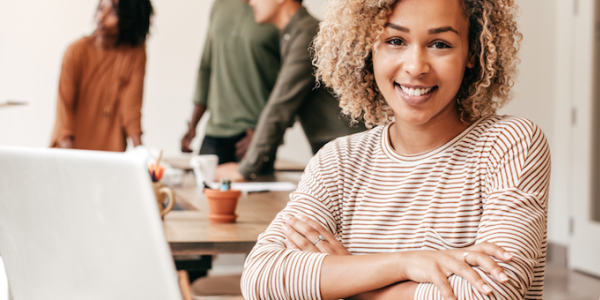 You are here
Rhian Evans Allvin
At NAEYC we say, "Early childhood educators are rock stars," and that's exactly what you've proven to be! You're bold in advocating for our powerful profession, you're dedicated to the communities you serve, and you devote so much time to building the futures of our youngest children.
We share a common goal in promoting quality early learning for ALL young children, so I understand the need for convenient resources designed to support the professional development of rock stars like you. I challenge you to maximize your NAEYC membership and invest in practice-changing professional growth opportunities. Here are some ideas for getting started:
Access digital resources, including TYC articles from the past few years, NAEYC's blog, topic pages, and our peer-reviewed journal, Young Children.
View free archived webinars featuring subjects like family child care, literacy, and culturally appropriate practice. Then, sign up for online trainings to advance your career. Remember, standard and premium members receive one free module with their annual membership!
Say hello to Hello, an online community that's great for conversing and networking in real time with your early learning peers worldwide.

These invaluable tools and materials from NAEYC can help you take your career to new heights. Fore more information about digital resources, visit NAEYC.org. Invest in yourself, invest in our children, invest in our future. Onward, friends!
---
Become a TYC contributor!

Share your professional knowledge with us by emailing TYC@NAEYC.org. Learn more about submitting your photos at NAEYC.org/photos. We'd love to include your submissions!
Rhian Evans Allvin
Rhian Evans Allvin is the chief executive officer of NAEYC. She is responsible for guiding the strategic direction of the organization as well as overseeing daily operations. Before joining NAEYC, Evans Allvin was a guiding force in Arizona's early childhood movement for more than 15 years, including serving as CEO of Arizona's First Things First.