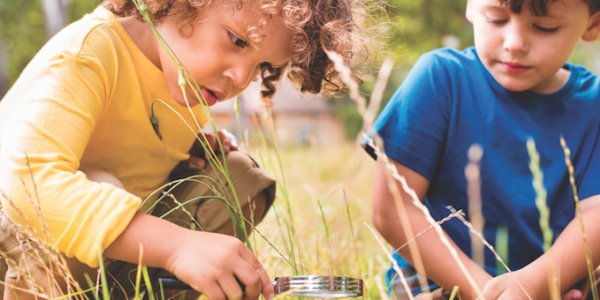 You are here
We're only two months into 2019 and I believe this is going to be a historic year for NAEYC. In 2018, NAEYC membership grew by nearly 12 percent! If you're one of our thousands of new members, welcome. If you're a long-standing member, thank you for your ongoing commitment.
Through your membership, you are advancing the early childhood field. You're demonstrating that you care: you care about developing your knowledge and skills as you read TYC, about sharing your expertise as you join discussions on Hello, and about standing up as an advocate for children, families, and early childhood education.
NAEYC supports you in reaching your goals—every step of the way! With your feedback, we continue to improve our resources. One resource we're especially excited about is our new Early Learning Program Accreditation Portal. You can now move through the NAEYC accreditation process at your own pace. Log in at NAEYC.org/accreditation/early-learning/login to get started today!
Throughout 2019, NAEYC will be searching for new ways to help you meet your goals. On my toughest days, I'll be thinking of the difference you make for children. And I'll be thinking of Marian Wright Edelman, whom we were fortunate enough to have at NAEYC's 2018 Annual Conference. As she has said, "A lot of people are waiting for Martin Luther King or Mahatma Gandhi to come back—but they are gone. We are it. It is up to us. It is up to you."
---
Become a TYC contributor! Share your professional knowledge with us by emailing [email protected]. Learn more about submitting your photos at NAEYC.org/photos. We'd love to include your submissions!
Rhian Evans Allvin
Rhian Evans Allvin is the chief executive officer of NAEYC. She is responsible for guiding the strategic direction of the organization as well as overseeing daily operations. Before joining NAEYC, Evans Allvin was a guiding force in Arizona's early childhood movement for more than 15 years, including serving as CEO of Arizona's First Things First.