Mensaje en la mochila: Maneras divertidas y fáciles de jugar con la matemática en casa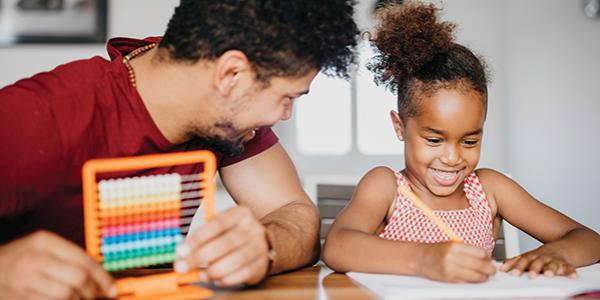 You are here
Jessica Mercer Young, Kristen E. Reed
1. ¡Cantar canciones y cánticos! Muchas canciones, cánticos y versos tienen patrones. Aprender el patrón de una canción ayuda a los niños a recordar la canción. La repetición predecible de los patrones ayuda a los niños
a saber qué es lo que sigue. Las canciones y los cánticos, como "Un elefante se balanceaba", "Cinco monitos", "Hokey Pokey" y "Diez deditos" enseñan el orden numérico--los niños cuentan hacia adelante o hacia atrás. También enseñan palabras del orden espacial, como sobre, dentro, fuera y alrededor.

2. Leer libros con ilustraciones. Haga una visita a su biblioteca local y eche un vistazo a los fantásticos libros con ilustraciones sobre contar, números, patrones, medidas, formas y diseños. Para obtener ideas, consulte las listas de libros que figuran en ym.edc.org/math- books/published-books y earlymath.erikson.edu/ series/book-ideas.

3. Usar los dedos. Cuando los niños usan los dedos, fortalecen su conocimiento de los números y su capacidad de visualizar los números mentalmente. Usted y su hijo pueden jugar a estos dos juegos con los dedos, con juguetes y con otros objetos (¡o incluso con personas!).

¿Cuántos ves? Pídale a su hijo que cuente la cantidad de dedos que usted le muestra y que vea de cuántas maneras diferentes usted le puede mostrar el número 5 con ambas manos. Luego, puede mostrarle los números hasta el 10. Finalmente, incluya las manos de su hijo para llegar hasta el 20.
¿Cuántos faltan? Comience con la mano entera y esconda algunos dedos. Pregúnteles a los niños, "¿Cuántos dedos faltan?"

4. Hacer rompecabezas. Jugar con rompecabezas ayuda a los niños a pensar sobre las relaciones espaciales,
a identificar formas, a buscar patrones y a encontrar soluciones. Comience con rompecabezas fáciles y agregue más difíciles cuando su hijo esté listo. Incluso, puede crear sus propios rompecabezas haciendo un dibujo y cortándolo en dos, tres, cuatro o más piezas.

5. Construir juntos. Construir con materiales, como bloques, cajas de cartón, Legos, K'nex, Magna-Tiles o Lincoln Logs ayuda a los niños a desarrollar sólidas habilidades espaciales.

6. Explore el origami. Las creaciones que los niños logran doblando papel los ayuda a desarrollar sólidas habilidades espaciales, así como el pensamiento lógicoy el pensamiento secuencial. Además de ser un
arte, el origami se encuentra en los envoltorios que nos rodean a diario: cajas de pizza, bolsas de papel, sobres y contenedores para envíos. Doblar (y desdoblar) papel ayuda a los niños a pensar en dos y en tres dimensiones, y a ver cómo la secuencia de los pasos influye en el diseño final.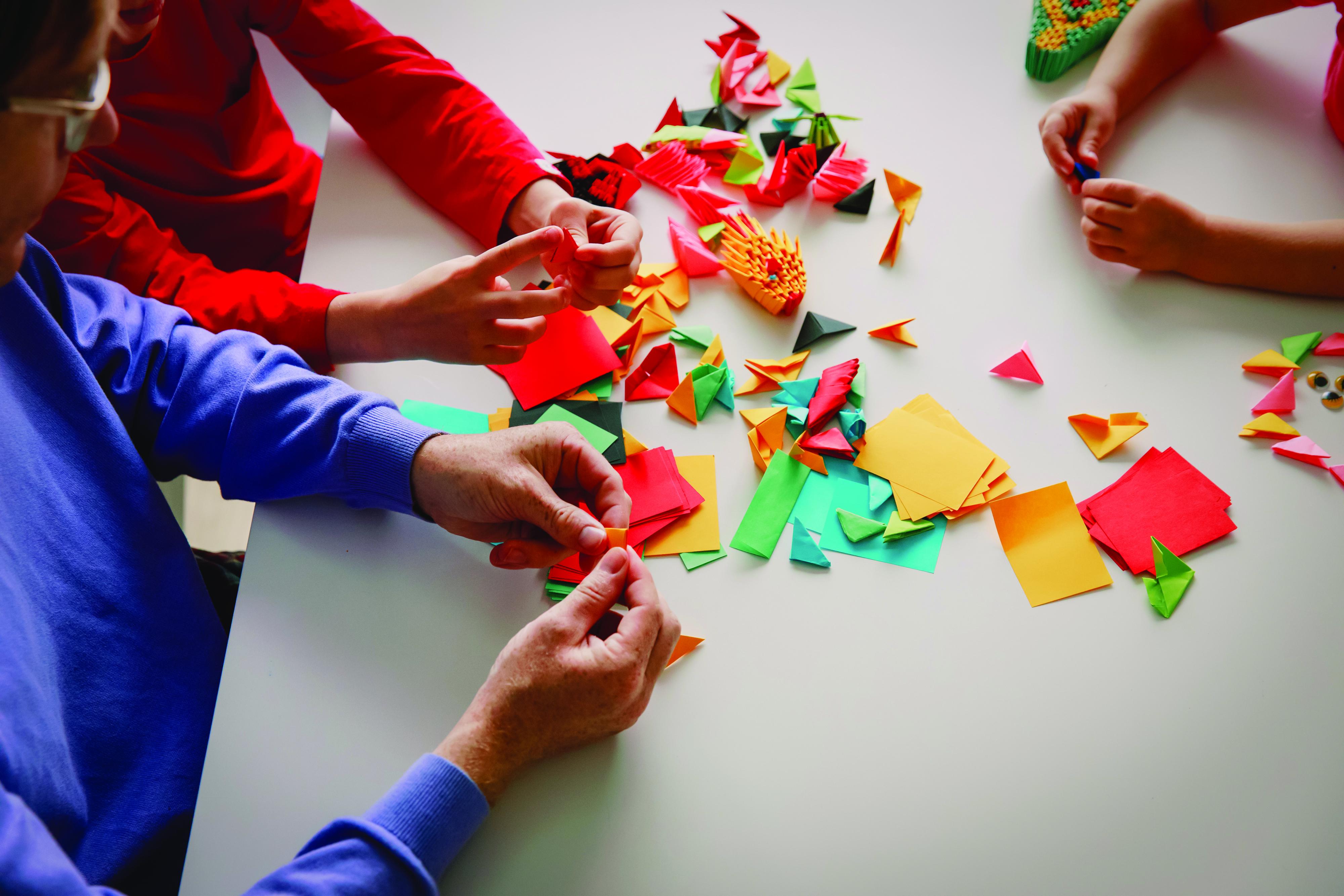 7. Jugar juegos de mesa. Mientras juegan a juegos como el Jugo de la Oca, Serpientes y Escaleras, HiHo Cherry-O y Ludo, los niños aprenden a mover las piezas del juego de a un casillero, al mismo tiempo que cuentan la cantidad de espacios (una habilidad matemática importante). Su hijo aprenderá a reconocer la cantidad de puntos que se muestran
en el dado sin contarlos. También, desarrollará la perseverancia, practicará la resolución de problemas y aprenderá de los errores.
 
8. Jugar a las cartas. Con juegos como Memoria, ¡Pesca!, Guerra, Slapjack, Ocho Loco, Uno y Sleeping Queens los niños practican el reconocimiento y la comparación de números. También ayudan a que los niños aprendan a prestar atención a cosas como las formas, los números y los colores.
---
Consejos para padres



Está bien cometer errores. Cometer errores es parte del aprendizaje de nuevos conocimientos. Cuando su hijo cometa un error, haga preguntas como "¿Qué pasó?, "¿Qué harías diferente la próxima vez?, para ayudarlo a ver el error y hable sobre lo que puede aprender de esa experiencia.
Los niños tienden a imitar las actitudes de los padres sobre la matemática. Cuando juegue a estos juegos, ¡diviértase! Si se divierte, los niños también se divertirán. Trabajar en un desafío es también lo que hace que se disfruten los juegos. No es divertido jugar a un juego que es demasiado fácil. Si las cosas se complican, puede recordarles a los niños que, a veces, las matemáticas hacen que tengamos que pensar mucho, pero los desafíos son buenos para el cerebro.
---

Esta información ha sido adaptada de Games for Young Mathematicians (Juegos para Pequeños Matemáticos), un programa de investigación del desarrollo temprano de la matemática del Education Development Center (EDC), con apoyo financiero de la National Science Foundation y Heising-Simons Foundation. Para obtener más información y juegos de matemática, visite ym.edc.org.
---
Fotografía: © Getty Images
Jessica Mercer Young
Jessica Mercer Young is a research scientist and developmental and educational psychologist specializing in early learning at Education Development Center.
Kristen E. Reed
Kristen E. Reed, project director at EDC, has worked as a teacher, curriculum developer, professional development facilitator, and researcher. For more ways to make math engaging, challenging, and fun, visit ym.edc.org. [email protected]