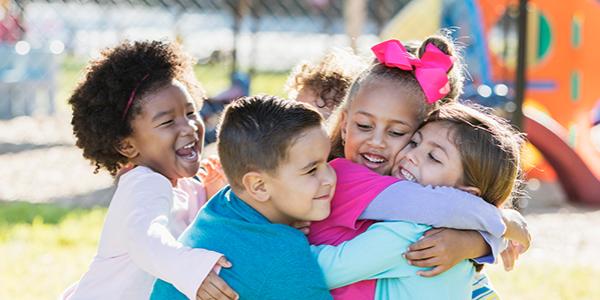 You are here
Rhian Evans Allvin
Dear colleagues,
We are nearing the end of 2018 and moving into a brand new year—can you believe it? As you head back to your programs after the holidays, I hope you will take time to reflect on the goals you've met in the past 12 months and how your accomplishments will help prepare you and the children you educate for a bright future.
One of NAEYC's accomplishments in 2018 was to engage members in developing or revising three important position statements.
In 2019, NAEYC will publish "Advancing Equity and Diversity in Early Childhood Education," a key position statement that affirms our commitment to creating nurturing, equitable learning environments for all children, advancing fairness and justice, and promoting anti-bias education. Diversity and equity have always been rooted in our core values and the time has come to establish a clear position statement to guide our work as we cultivate the early childhood education field.
In 2019 we will also involve members in reviewing the position statements "Developmentally Appropriate Practice in Early Childhood Programs Serving Children from Birth through Age 8" and "Professional Standards for Knowledge and Competencies" (previously known as "NAEYC Standards for Early Childhood Professional Preparation"). With your help, these statements will be updated to better fulfill the needs today of early childhood education professionals.
Learn more about NAEYC's position statements—and how you can provide feedback on drafts—by visiting NAEYC.org/resources/position-statements.
---
Photograph © Getty Images
Rhian Evans Allvin
Rhian Evans Allvin is the chief executive officer of NAEYC. She is responsible for guiding the strategic direction of the organization as well as overseeing daily operations. Before joining NAEYC, Evans Allvin was a guiding force in Arizona's early childhood movement for more than 15 years, including serving as CEO of Arizona's First Things First.