Making Connections. Compensation, Benefits, and Autonomy: There Is No Greater Investment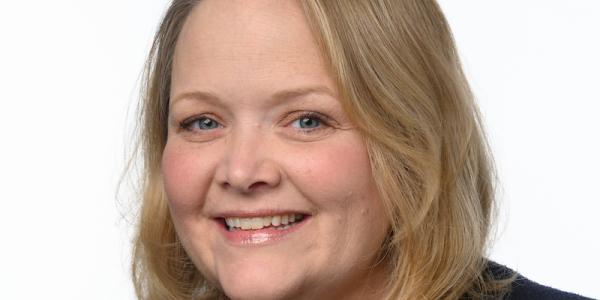 You are here
Reflections on the Past Nine Years

With profound gratitude and reverence for the opportunity to serve as NAEYC's chief executive officer, I share some final thoughts as I step down from this role at the end of April.
My interest and enthusiasm in seeking this position was directly tied to NAEYC's unique role and identity as the professional association for early childhood educators. It is, I learned, an identity that NAEYC has historically struggled with at times. Can we be both fully focused on the well-being of children and simultaneously act alongside and on behalf of early childhood educator practitioners and researchers? My perspective nine years ago has only become more definitive—not only can we, we can't afford not to.
Our entire system and the outcomes and opportunities for children hinge on the experiences, development, learning, health, and safety that exist in early childhood programs and family child care homes. At the center of these experiences are the competencies, practice autonomy, and compensation and benefit structures of early childhood educators. Yet after more than two decades of intentional systems-building work and billions of dollars later, our systems and structures still don't recognize this fundamental truth. When it comes to advancing equity and diversity, there is no greater inequity than this, and nothing should be more urgent than the low pay and lack of investment in early childhood educators.
Much like the American Academy of Pediatrics is the professional society for pediatricians or the American Speech-Language-Hearing Association is the professional association for speech pathologists and audiologists, NAEYC is set apart from all the other organizations working tirelessly on behalf of early childhood education. This gives us both the responsibility and privilege of having a 60,000-plus membership base whose voices must be amplified and centered in all our work. NAEYC's unique role motivates us in the development of our content and position statements, professional learning experiences, and policy and advocacy focus. My greatest hope as NAEYC writes its next chapter is that it decisively continues to assert its role in advancing a professional field of practice for early childhood educators—one in which our state and federal licensing and regulatory structures acknowledge the unique knowledge, skills, and competencies early childhood educators must know and be able to do in order to practice as early childhood educators.
This field is richly diverse, with nearly 40 percent of the field identifying in communities of color. These are women and men who deserve the right to full and complete access to associate and bachelor's degrees. They deserve the recognition and acknowledgment, not as babysitters, but as professionals who bring a defined pedagogy and practice that can have a profound impact on the development and learning of young children. They deserve to be recognized with the compensation and benefit structures that match the science and economics of early learning. This can't wait.
Women and men of color deserve to be recognized with the compensation and benefit structures that match the science and economics of early learning. This can't wait.
In reflecting on the past nine years, we have accomplished transformative work together: We have overhauled and rebranded our affiliate network and membership structure; we have streamlined early learning program accreditation; we have transformed our publishing model. Our exponential growth in grant funding has been the catalyst to expand our policy and advocacy footprint—making NAEYC and our affiliates decisive leaders at state houses and in Washington, DC. The Unifying Framework for the Early Childhood Education Profession has the potential to fundamentally transform the structure of the early childhood education system, centering early childhood educators as the most essential component and finally recognizing you with practice autonomy, professional salaries, health insurance, and retirement benefits. Our focused work on equity, building on decades of work that has come before us, is decisive and unequivocal but approached with humility in confronting our progress and shortcomings. Finally, building on NAEYC's core strengths sit our new "Advancing Equity in Early Childhood Education," revised "Developmentally Appropriate Practice," and revised "Professional Standards and Competencies for Early Childhood Educators" position statements.
Most importantly, my heart is full of gratitude for the lifetime of friendships I have made and the extraordinary colleagues I have had the privilege to work alongside. Know that the work you do, each and every day, is the backbone to children's healthy development and learning and our country's vitality and civic and economic well-being. Never doubt that it deserves the professional recognition we each continue to fight for.
Onward!
Rhian
---
Copyright © 2022 by the National Association for the Education of Young Children. See Permissions and Reprints online at NAEYC.org/resources/permissions.
Rhian Evans Allvin
Rhian Evans Allvin is the chief executive officer of NAEYC. She is responsible for guiding the strategic direction of the organization as well as overseeing daily operations. Before joining NAEYC, Evans Allvin was a guiding force in Arizona's early childhood movement for more than 15 years, including serving as CEO of Arizona's First Things First.