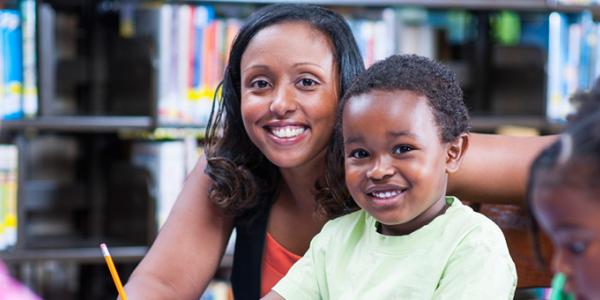 You are here
Young Children is NAEYC's award-winning, peer-reviewed journal. Each issue combines a strong research base with practical suggestions for early childhood educators and addresses important topics from multiple perspectives. Articles in Young Children support educational excellence and focus on meeting the needs of all children, birth through third grade.
Young Children is published four times a year (mailing in the months of September, December, and March and a digital-only special edition shared in June).
To learn more about how you can contribute to Young Children, please visit www.naeyc.org/resources/pubs/yc/writing.
To learn more about how you can advertise with Young Children, please visit www.naeyc.org/get-involved/align/media-advertising.
To learn more about how you can submit a permissions and/or reprint request, please visit www.naeyc.org/resources/permissions.
---
Interested in Writing for Young Children? 

Review the writing and submission guidelines: www.naeyc.org/resources/pubs/yc/writing.
---

Young Children and NAEYC Books Consulting Editors

Jessica Alvarado / National University, San Diego, CA
Lawrence Balter / New York University
Michelle Barnea / Millburn, NJ
Bonnie Blagojevic / Morningtown Consulting, Orono, ME
Lorraine Breffni / Nova Southeastern University, Fort Lauderdale, FL
Pam Brillante / New Jersey Department of Education, Special Education Services, Trenton
Teresa Byington / University of Nevada, Reno
Karen Burger Cairone / Education Development Center, Inc., Learning and Teaching Division, Newtown, PA 
Velynda Cameron / University of Missouri, Polk County Extension, Bolivar
Lisa Castillo / South Salem Elementary School, Port Washington, NY
Eun Kyeong Cho / University of New Hampshire, Durham
Dong Hwa Choi / Park University, Parkville, MO
Michael Connor / Chemeketa Community College, Salem, OR
Shelly Counsell / University of Memphis, TN
Jennifer Crandell / WestEd, Scituate, MA
Lisa Cranston / Greater Essex County District School Board, Windsor, Ontario, Canada
Sharron Cuthbertson / Florida Gateway College, Lake City, FL
Natalie Danner / University of Nebraska — Kearney
Dede Dunst / Mitchell Community College, Statesville, NC
Angela Eckhoff / Old Dominion University, Norfolk, VA
Kari Fore / Bethel Highlands Preschool, Hudson, WI
Jeanne Galbraith / State University of New York, Cortland
Margaret Gillis / University of North Carolina at Greensboro
Keri Giordano / Kean University, Union, NJ
Stephanie Haney / University of Southern Mississippi, Hattiesburg
Kathleen Harris / Seton Hill University, Greensburg, PA
Lynn Hartle / Pennsylvania State University, Brandywine, PA
Jayme Hines / Keene State College, NH
Cindy Hoisington / Education Development Center, Newton, MA
Rebecca Isbell / East Tennessee State University, Johnson City, TN
Marla Susman Israel / Loyola University, Chicago, IL
Tamar Jacobson / Rider University, Lawrenceville, NJ
Rebecca Roji John / Old Dominion University, Norfolk, VA
Kristen Kemple / University of Florida, Gainesville, FL
Jinhee Kim / Kennesaw State University, Kennesaw, GA
Ji-Eun Lee / Oakland University, Rochester, MI
Sandra Linder / Clemson University, SC
Julia Luckenbill / University of California, Davis
Joan Lundbohm / Our Savior's Lutheran Preschool, San Clemente, CA
Sue Mankiw / William Paterson University, Wayne, NJ
Nita Mathew / Early Childhood Consultant, St. Joseph, MI
Bernice Mayfield / Northern Virginia Community College, Manassas, VA
Hannah Mills Mechler / University of North Texas at Dallas
Gayle Mindes / DePaul University, Chicago, IL
William Mosier / Istanbul University, Istanbul, Turkey
Meir Muller / University of South Carolina, Columbia
Jodi Nerren / Texas A&M University, College Station, TX
Laura Newman / ProSolutions Training, Atlanta, GA
Neal Nghia Nguyen / Florida Atlantic University, Boca Raton, FL
Brandy O'Leary / Walden University, Minneapolis, MN
Peg Oliveira / Gesell Institute of Child Development, New Haven, CT
Cheryl Paul / Henry Barnard School, Providence, RI
Debbie Pischke / Peoria Unified School District, AZ
Beth Quick / University of Tennesee at Martin, Martin, TN
Rekha Rajan / National-Louis University, Chicago, IL
Kimberly J. Regan / Sierra Nevada Academy, Reno, NV
Gretchen Reynolds / Algonquin College, Ottawa, Ontario, Canada
Laurie Lee Richter / University of New Orleans, LA
Dawn Rouse / University of Wisconsin, La Crosse
Kelly Sadlovsky / Concordia University, St. Paul, MN
Deborah Schein / Champlain College, Burlington, VT
Holly Seplocha / William Paterson University, Wayne, NJ
Amy Shillady / Westminster, MD
Susan Stacey / Halifax Grammar School, Halifax, Nova Scotia, Canada
Robyn Stone / The Harker School, San Jose, CA
John Sutterby / University of Texas at San Antonio
Rebecca Swartz / University of Illinois at Urbana-Champaign
Linda Taylor / Ball State University, Muncie, IN
Lois Wachtel / Port Saint Lucie, FL
Kelley Walters / Northcentral University, Armada, MI
Alyson Williams / Virginia Early Childhood Foundation, Richmond
Brian Wright / University of Memphis, TN
 

Interested in becoming a consulting editor? Apply today!

Help NAEYC publications achieve the quality and expertise educators need while gaining great professional experience by reviewing Young Children articles and book proposals. Consulting Editors review book proposals and articles that have been submitted for publication. NAEYC requests specific feedback using our detailed rubrics.
Please note: Ideas and views in articles, advertising, publications, conference presentations, exhibits, or other NAEYC outlets are not necessarily those of the Association. Acceptance of advertising does not represent NAEYC's endorsement of any product or service.