The Reading Chair: July 2019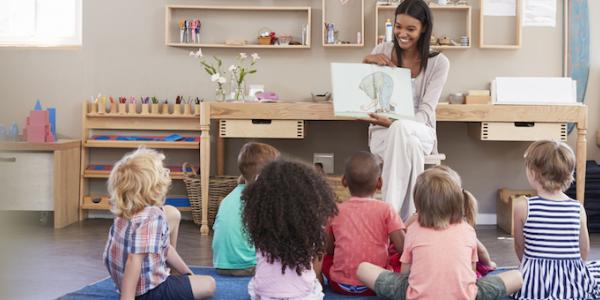 You are here
Isabel Baker Miriam Baker Schiffer
Alma and How She Got Her Name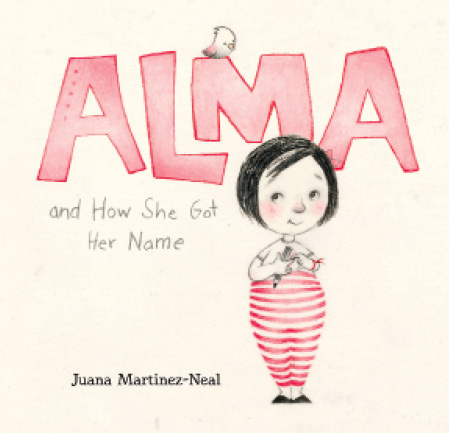 By Juana Martinez-Neal. 2018. Somerville, MA: Candlewick. 32 pp. Ages 3 to 7.
What's a girl with six names to do? Alma Sofia Esperanza José Pura Candela's full name is so long that it's always getting in the way. But when Alma's father tells her the legacy she has inherited from all the relatives after whom she is named, she decides that her name fits just fine after all. Martinez-Neal received a Caldecott Honor for her illustrations—soft strokes that bridge past and present and gently distinguish the personalities behind Alma's many names. This book offers a wonderful extension opportunity: ask children to share the naming traditions in their own cultures and then gather information on the origins of their names. This lovely, low-key story has deep roots.
---
My Art Book of Love

By Shana Gozansky. 2018. New York: Phaidon. 48 pp. Ages 2 to 8.
Many young children have never visited an art museum or flipped through a book of fine art. This browsing book—with a lovely hard cover and stiff board book pages—is a wonderful introduction. Inside, an expansive and multicultural collection of 34 paintings, drawings, and sculptures comes together around a simple unifying theme: love.
Love is explored through relationships, such as those between siblings, a couple, parents and their child, and a girl and her cat. This exploration makes each piece of art immediately compelling. All of the featured artists are prominent, although some may be more familiar (Dalí, Picasso, van Gogh, Chagall) than others (Kehinde Wiley, Damien Hirst, Amy Sherald). This is a book to enjoy over and over.
---
So Far Up

By Susanne Strasser. 2018. Watertown, MA: Charlesbridge. 22 pp. Ages Birth to 3.
 

 

 

 

---
So Light, So Heavy

By Susanne Strasser. 2018. Watertown, MA: Charlesbridge. 22 pp. Ages Birth to 3.
These playful board books teach readers about basic concepts while also enticing them with joyful tales of fun and friendship. So Far Up is about positions and distance. So Light, So Heavy is about weights and scales. Both books employ similar plots and emphasize teamwork and kindness: a group of animals works together to try solving a practically unsolvable problem; then a child comes along to help out and befriend them.
Strasser's skillful illustrations shine, adding lots of personality and feeling to these simple stories. Her pictures showcase a modern color palette (burnt orange, teal, taupe) with an uncomplicated and expressive design sense.
---
We Don't Eat Our Classmates

By Ryan T. Higgins. 2018. New York: Hyperion. 40 pp. Ages 3 to 6.
Leave it to humorist Ryan T. Higgins (Be Quiet!; Mother Bruce) to take a going-to-school book and punch it up a notch. Higgins combines serious themes (fear of something new, making friends) with humor that goes one or two steps further than you might expect. The story is about a little T. rex named Penelope who keeps trying to eat her tasty (human) classmates, but she is sad to discover that no one wants to be her friend. This outrageous premise is believable in Higgins's hands.
Higgins is a skilled illustrator who also knows how to write succinctly, delivering emotional wallops with surprisingly spare text. He keeps the tension high and the twists and turns coming for adult and child readers alike. His diverse characters include a boy who wears a yarmulke and a girl who wears a head scarf.
This excellent read-aloud story has plenty of message and plenty of magic too.
---
A Drop of the Sea

By Ingrid Chabbert. Illus. by Raúl Nieto Guridi. 2018. Toronto: Kids Can Press. 40 pp. Ages 3 to 7.
A boy named Ali decides to make his great-grandmother's last unfulfilled wish come true: to view the sea. This book transports readers to a faraway place where date palms grow and where Ali must walk for two days through the desert to fetch a pail of seawater so that his great-grandmother may experience it for the first time. Ali's unparalleled gift brings him and his great-grandmother closer together.
The quirky illustrations are full of power. Ali's small frame has the curiosity and enthusiasm of youth. The great-grandmother's large body—cloaked in patterned fabric from head to toe—sits atop a tiny stool, highlighting the weight of her situation.
This story can spur a variety of important discussions, including showing generosity to those you love.
---
Forever Favorites

In each issue we feature a classic book to (re)introduce teachers to old favorites.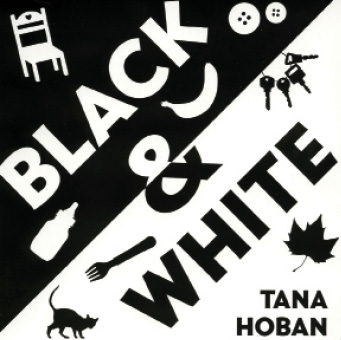 Black & White

By Tana Hoban. 2007. New York: HarperCollins. 15 pp. Ages Birth to 3.
We reviewed this book when it first came out in 2007. Because it combines two Tana Hoban classics—Black on White and White on Black—and because it is an essential board book for babies and young children, we think it's worth highlighting again, this time as a Forever Favorite.
Tana Hoban revolutionized children's books by introducing photographic images in place of illustrations. Her skill as a photographer comes through in all of her books, which seem simple but are actually subtly complex. This book, published the year after Hoban's death, combines two previous works into one innovative foldout book. When the board pages unfold into a zigzag, the book can stand up on the floor. It's perfect for newborns, whose eyes respond best to high-contrast images up close, but it will also captivate older infants and toddlers, be that at tummy time, playtime, or lap time. Hoban's art is beautiful and can be appreciated by readers of all ages.
Isabel Baker
Isabel Baker, MAT, MLS, is the founding director of The Book Vine for Children, a national company dedicated to getting good books into the hands of preschool children and their teachers. Isabel has worked as a children's librarian and is currently a presenter on early literacy and book selection.
Miriam Baker Schiffer
Miriam Baker Schiffer, MFA, is a writer in Brooklyn, New York. She consults on book selections for The Book Vine, in McHenry, Illinois. Miriam's children's book, Stella Brings the Family, was published by Chronicle Books in 2015.