The Reading Chair: March 2019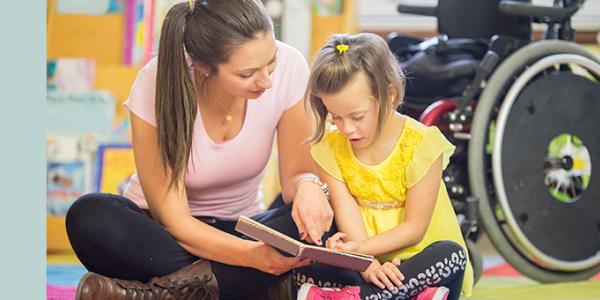 You are here
Isabel Baker, Miriam Baker Schiffer
New children's books too good to miss and one forever favorite

Maud Lewis 1, 2, 3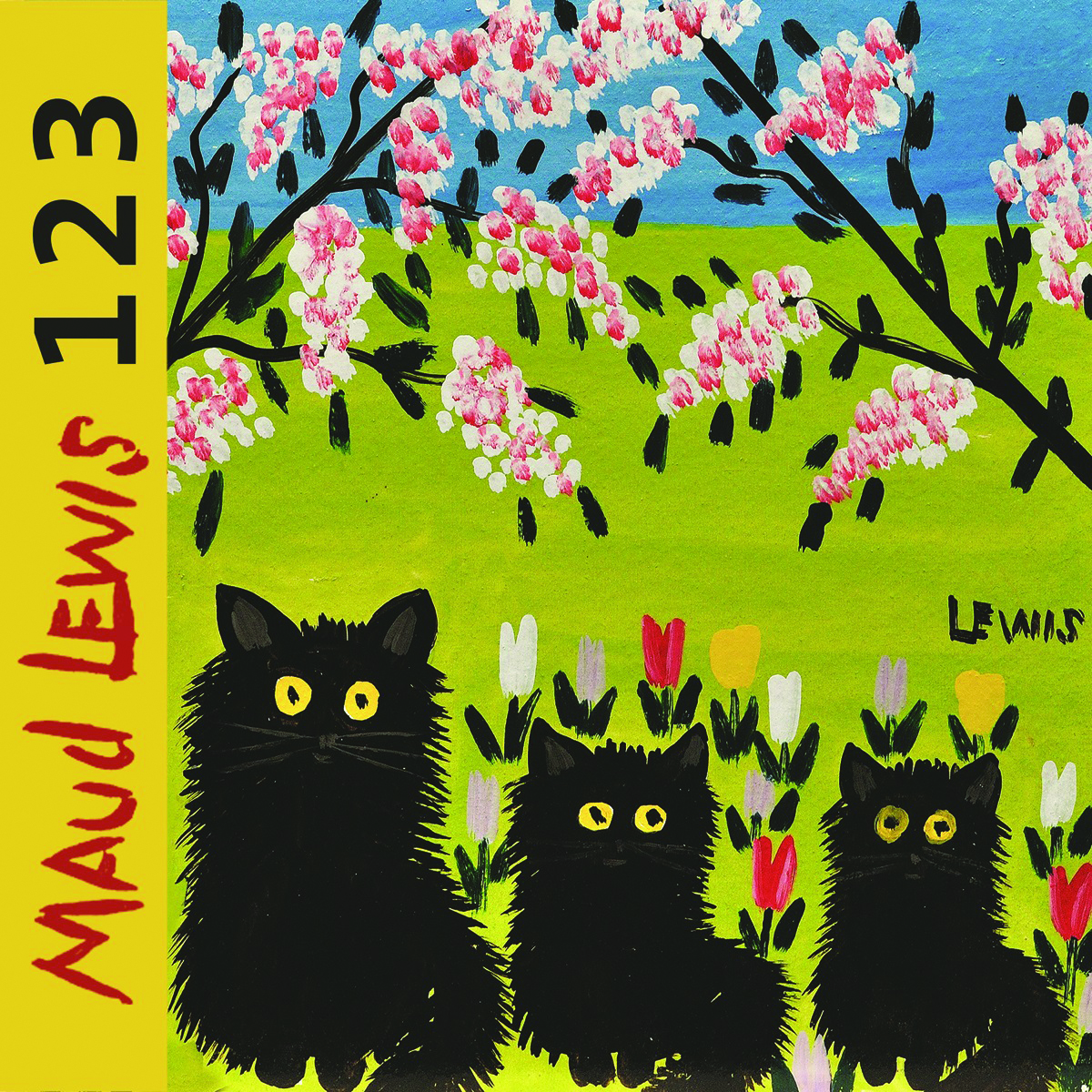 By Carol McDougall and Shanda LaRamee-Jones. Illus. by Maud Lewis. 2018. Halifax, Nova Scotia: Nimbus Publishing. 14 pp. Birth to 3.
Maud Lewis, a famous Canadian folk artist, lived a hardscrabble life with immense physical, financial, and emotional hardships. Yet she found beauty and joy in nature and in art. And later in her life, she received recognition for her talent.
On its surface, this board book featuring her paintings is a joyful counting book for children. As adult readers learn more about Lewis's incredible story, the book becomes unforgettable. The paintings feature hallmarks of the rural Nova Scotia landscape she lived in, including hummingbirds, simple wooden homes, tulips, skaters, and the change of seasons. It's a rare treat to have such lauded folk art in a book accessible to the very young.
---
Splish, Splash, Ducky!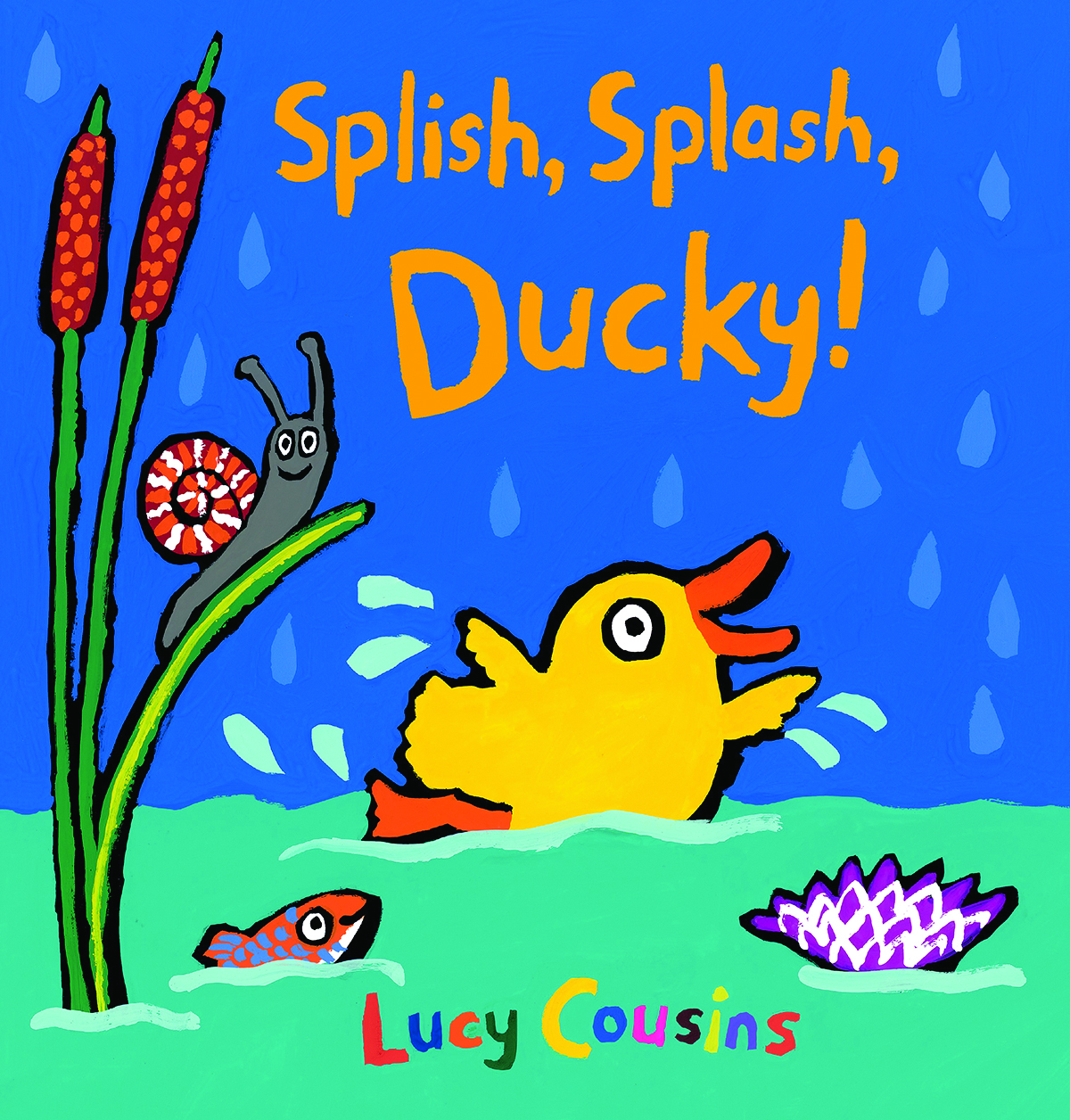 By Lucy Cousins. 2018. Somerville, MA: Candlewick. 40 pp. Ages Birth to 3.
This is Lucy Cousins at her best! Follow along as a duck meets up with each of its friends on a playful rainy day. Is the fun over when the rain dries up? No way!
Cousins's art is rich, bold, and colorful. Her characteristic black outlines make the images pop. The up-close illustrations show off the personalities of each animal. There's a mouse peeking out from under a verdant leaf and a frog on its back laughing, its belly tickled by raindrops. With a "Quack, quack, quack!" refrain on each spread, the book invites participation from children.
---
Baby Penguin's First Waddles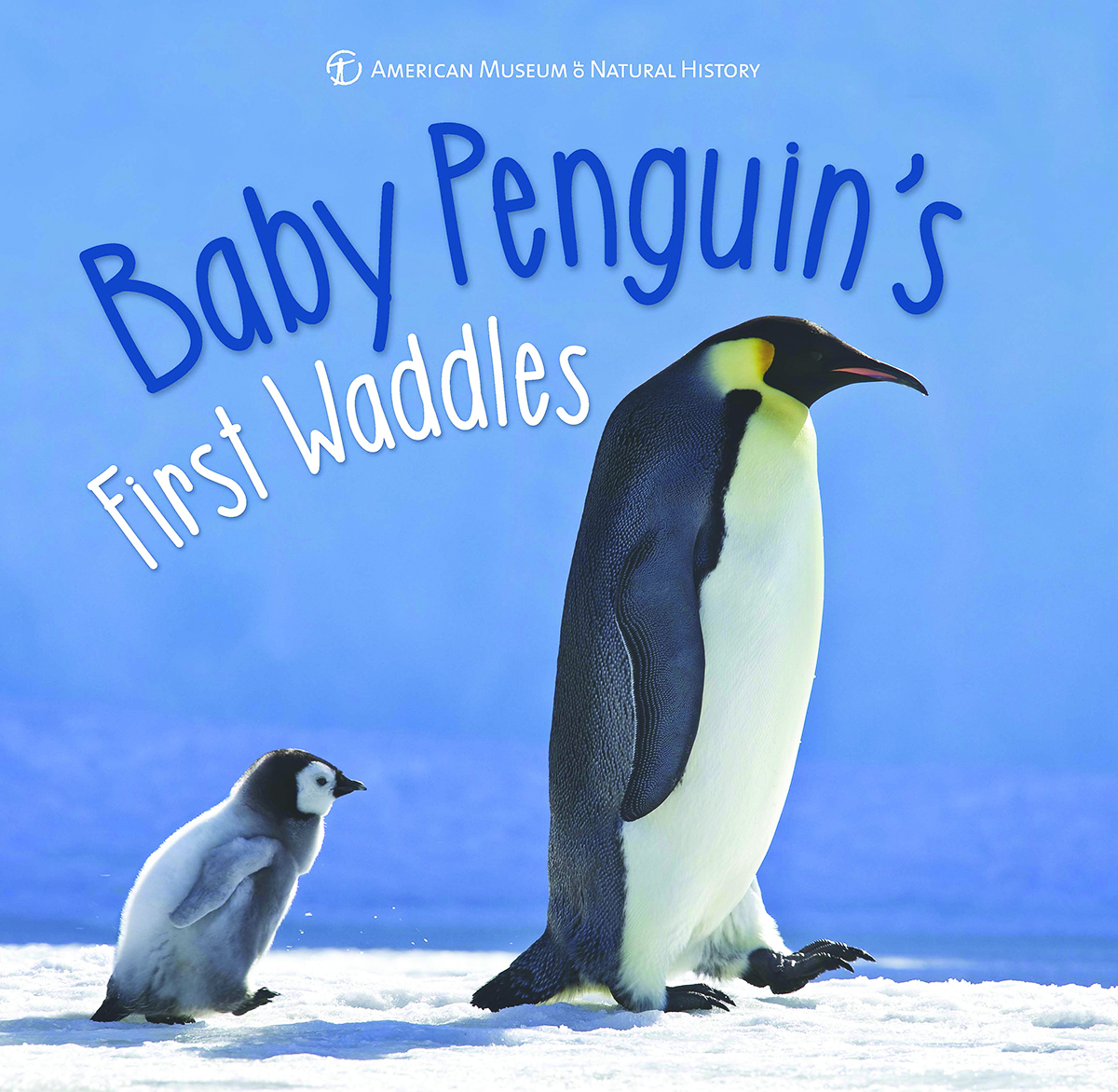 By Ben Richmond. 2018. New York: Sterling Children's Books. 32 pp. Ages 4 to 7.
Emperor penguins—which hatch, grow up, and raise their young in the bitter cold—have captured many writers' attention, but this title stands out as one of the best for young children. Stunning large professional photographs on every page bring the book to life: the animals' beauty and fortitude will move readers.
The story follows a colony of penguins for one year, from fall, when eggs are laid, through summer, when the chicks learn to swim and find their own food. The book's language is rich, introducing new vocabulary: regurgitate, krill, and predator. Clear and direct descriptions make this amazing journey a pleasure to follow.
---
The Boo-Boos that Changed the World: A True Story About an Accidental Invention (Really!)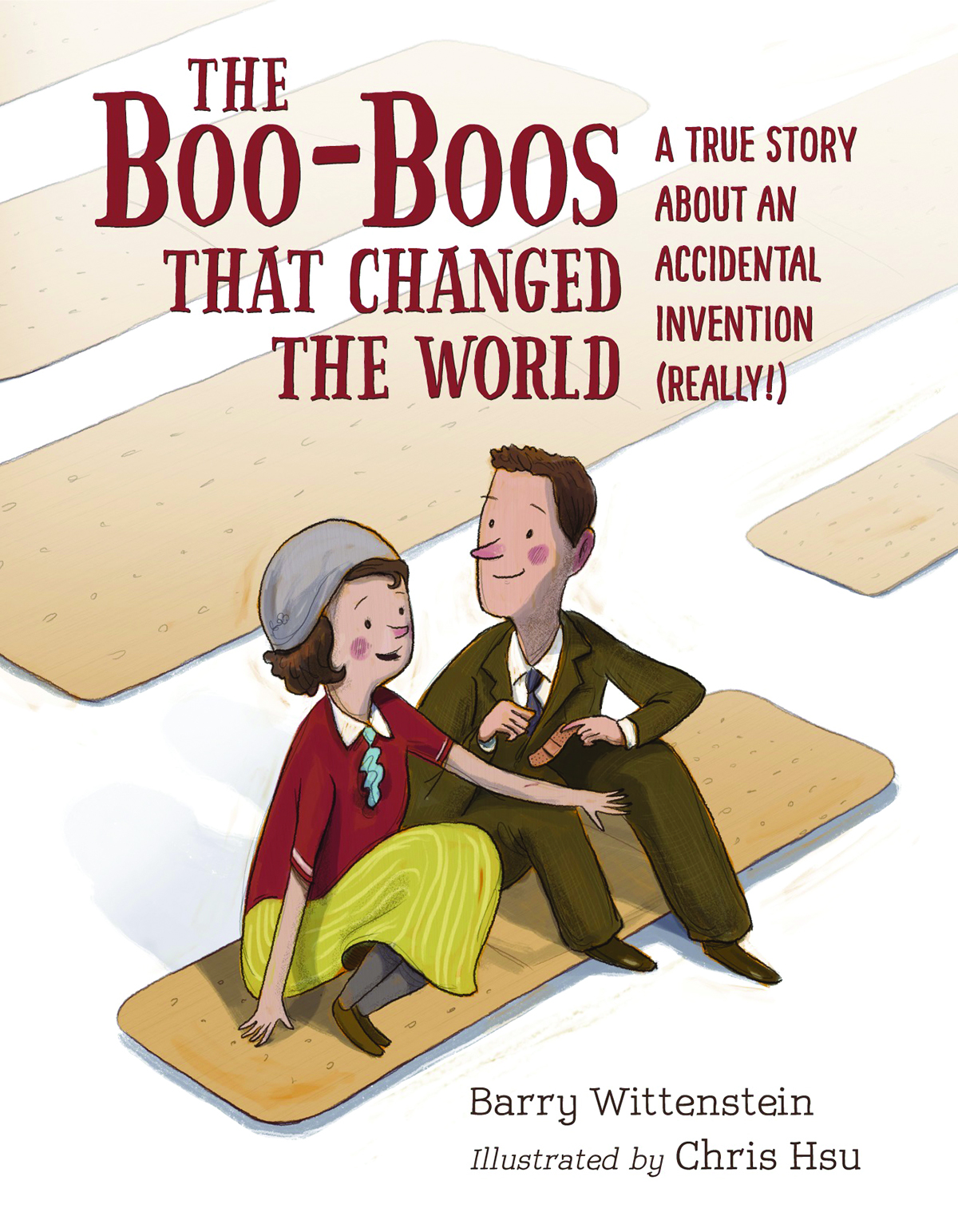 By Barry Wittenstein. Illus. by Chris Hsu. 2018. Watertown, MA: Charlesbridge. 32 pp. Ages 4 to 8.
Band-Aids are ubiquitous, so it's hard to imagine a time without them. But 100 years ago, one worried newlywed grappled with how to help his accidentprone bride bandage all the nicks and cuts she got from working around the house. While the idea seems obvious today, the first iterations of the product were not an instant success. Hard work and patience were crucial.
Wittenstein's skillful storytelling makes this a fun and compelling read, and Hsu's illustrations capture the look and feel of the era. With back matter that fleshes out the story and lists other medical inventions of the time, this book is appropriate for a variety of ages.
---
The Yin-Yang Sisters and the Dragon Frightful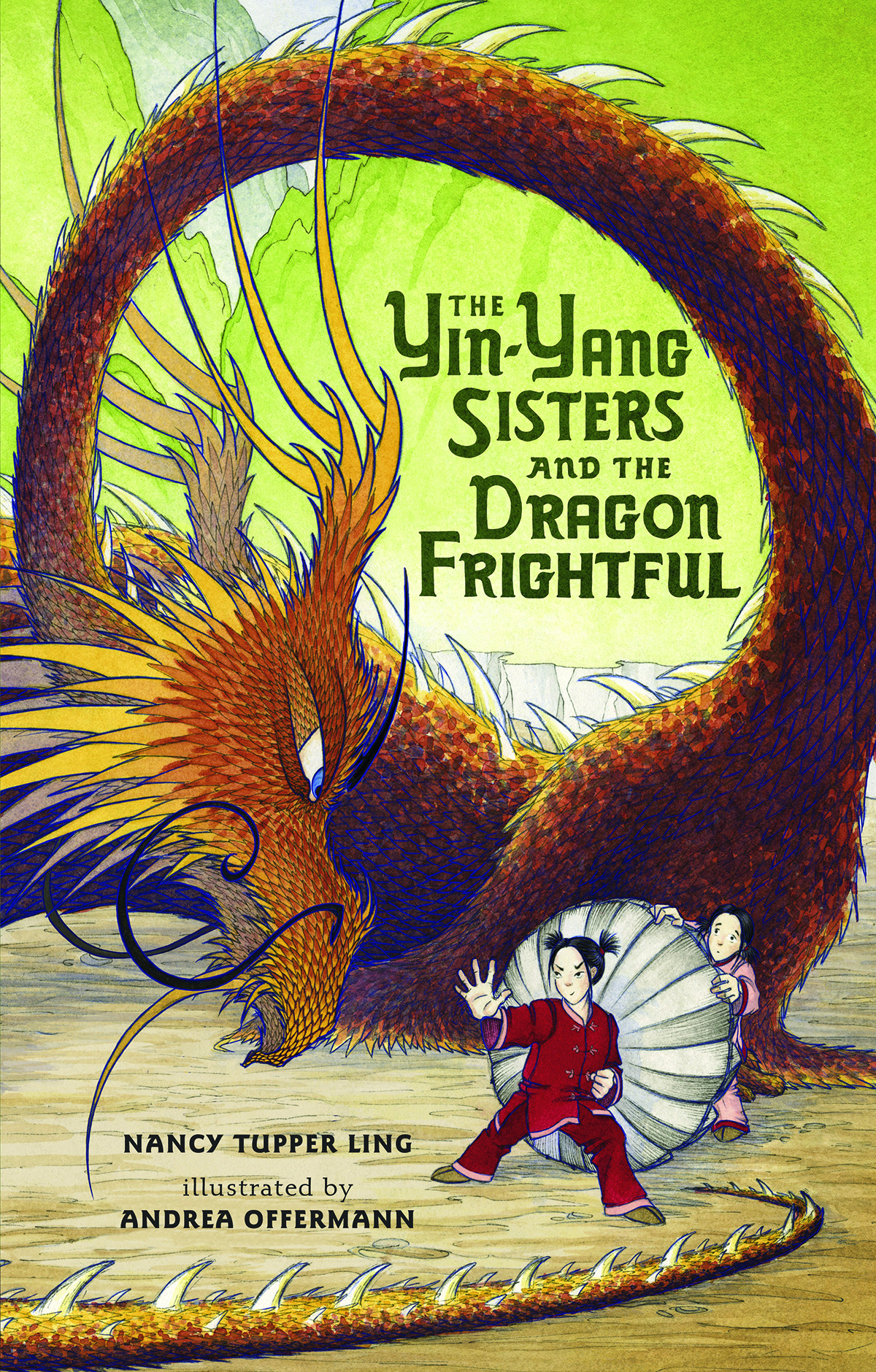 By Nancy Tupper Ling. Illus. by Andrea Offermann. 2018. New York: G.P. Putnam's Sons. 40 pp. Ages 4 to 8.
When twin girls Wei and Mei are born, their aunt notices that they have opposite personalities, like yin and yang. One is a fighter, and the other is a peacemaker. "Two are stronger than one," says their aunt. And strength is just what their community needs, for it has been terrorized for years by the dragon Frightful. As the girls grow, brave Wei fearlessly takes on the beast, while cautious Mei saves her sister from each scrape.
This gripping read-aloud encourages children to be themselves, for there is value in what each of us offers. Offermann's pen, ink, and watercolor illustrations are outstanding. Shifts in visual perspective help children observe the action from all sides while also feeling immersed in it.
---
Forever Favorites

In each issue we feature a classic book to (re)introduce teachers to old favorites.
Mike Mulligan and His Steam Shovel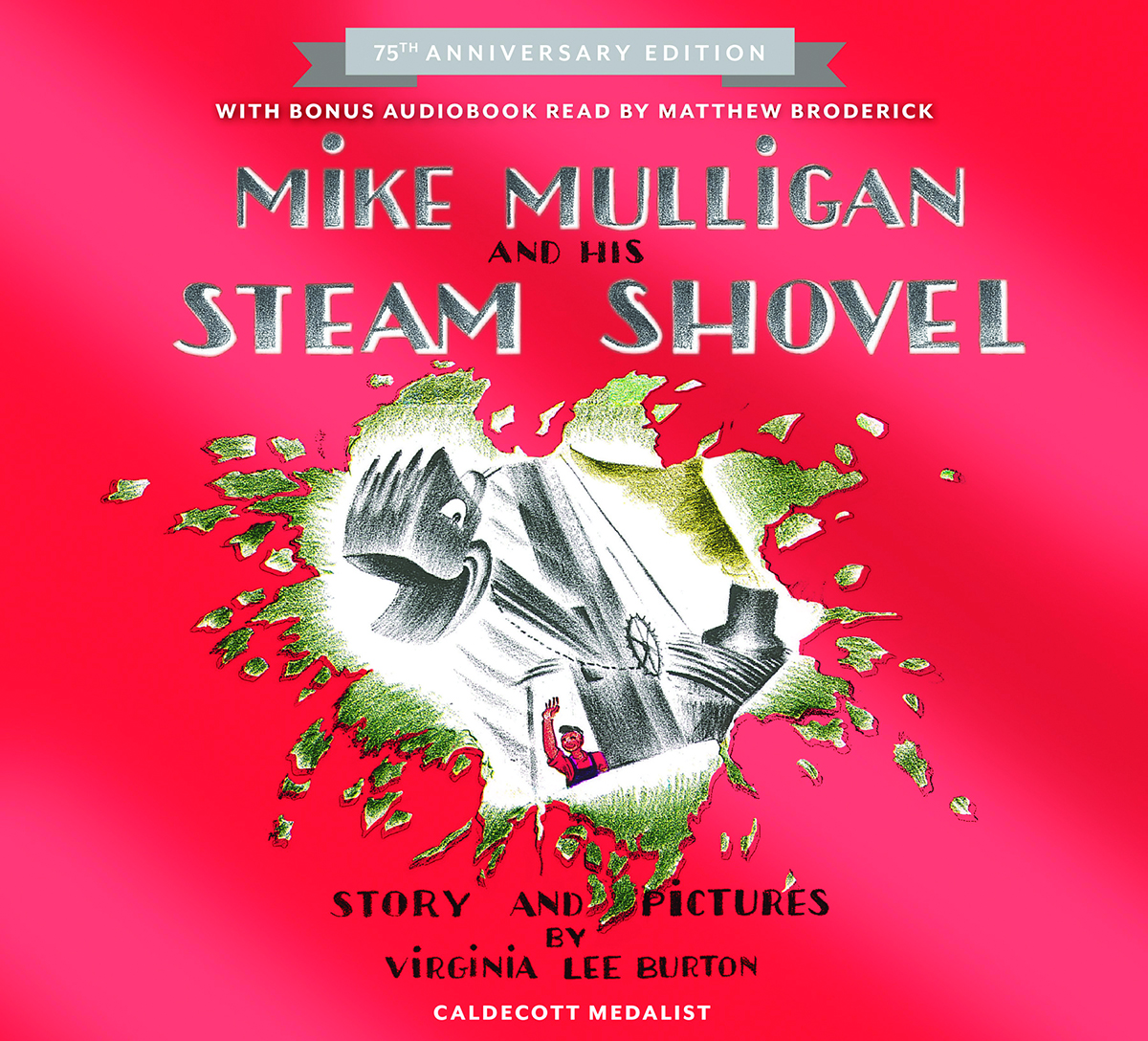 By Virginia Lee Burton. [1939] 2014 (75th anniversary ed.). Boston, MA: HMH Books for Young Readers. 56 pp. Ages 3 to 7.
Eighty years after its first publication, Mike Mulligan and His Steam Shovel is as relevant as ever. When Mike and his steam shovel, Mary Anne, find themselves outpaced by newer technology, they receive a unique opportunity to dig a cellar for a new town hall in the countryside. To get the job, Mike promises that they can complete it in a day, and the race to finish the job is on!
Children love rooting for the underdog, and that context makes this tension-filled story so satisfying. The complex characters demonstrate that with hard work, some hope, and a little help, anything is possible.
The illustrations are just as notable as the story. Burton's signature technique involved shaping the text to mimic the outline of the illustrations. Thus, the text acts almost like a conductor, directing the reader's eyes to the movement in the pictures.
Isabel Baker
Isabel Baker, MAT, MLS, is the founding director of The Book Vine for Children, a national company dedicated to getting good books into the hands of preschool children and their teachers. Isabel has worked as a children's librarian and is currently a presenter on early literacy and book selection.
Miriam Baker Schiffer
Miriam Baker Schiffer, MFA, is a writer in Brooklyn, New York. She consults on book selections for The Book Vine, in McHenry, Illinois. Miriam's children's book, Stella Brings the Family, was published by Chronicle Books in 2015.