From Our President: We Are the Ones We Have Been Waiting For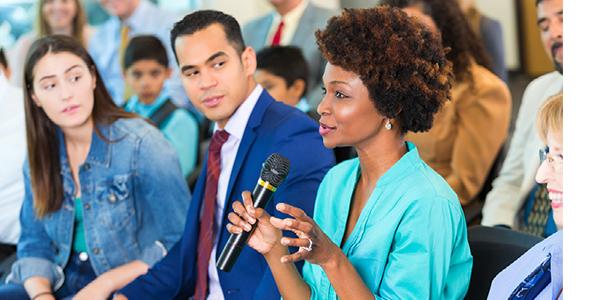 You are here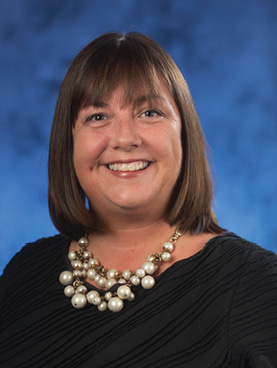 In January of 2009, I was promoted to lead the Early Education for All Campaign at Strategies for Children, an advocacy and policy organization in Massachusetts. I was first hired as the Early Childhood Field Director in 2002 after starting my career as a preschool teacher and program director at Ellis Memorial in the South End of Boston. I had worked for years behind the scenes planning, developing talking points, and managing logistics, and now I was out in front, one of the faces of the campaign. I felt ready for my new role! In a staff debrief after our first big event at the State House, a staff member mentioned that they had heard positive feedback about me. "That Amy O., she's really smart!" someone had said. While I think it was meant as a compliment, I couldn't help but wonder why that person was surprised at my skills and intelligence. Had they written me off because I was a preschool teacher? I never asked for clarification, but my experience working with early childhood educators and helping them become advocates in the years since tells me that my gut feeling was correct.
As early childhood professionals, we are often underestimated and undervalued. But this is a story I believe we can—and must—change. If I could spend every day with early educators facilitating Advocacy 101 workshops and classes, I would. It doesn't matter if it is a one-hour webinar, a two-hour conference presentation, or a 15-week semester with undergrad and grad students—count me in.
I love this work because I always leave feeling inspired and even more committed to my personal mission: to support and empower early educators and help get them involved in advocacy, policy, and research. I believe we need strong, smart, competent leaders who will work to make things better for young children and families—and I believe that each of you has what it takes to be one of them.
The time I've spent as president of NAEYC's Governing Board has only confirmed this for me. When I ran for the board, I wrote in my personal statement, "I want NAEYC to help bring voice to the educators who do the hard work, day after day. I want NAEYC to maintain its commitment to reflective practice and commitment to excellence. I want the next generation of early educators to stand together and be inspired and supported by NAEYC." I start each board meeting acknowledging that we are here thanks to the courage and commitment of the board members and staff who came before us, and thanks to the courage and commitment of our current members and the early education field.
I have had a front row seat to witness NAEYC make some incredible progress at the national level and among our affiliates—especially in including and prioritizing member voices. We could not have done the work of Power to the Profession, developed the position statement on advancing equity, or planned the 2018 Leading and Working Toward Equity Leadership Summit without our members. We could not have completed the National Dialogue or restructured our entire affiliate organization without the voices of members. We could not have had thousands of professionals attend our conferences and public policy forums without educators sharing their expertise and submitting record-breaking numbers of proposals for presentations.
At the root of all of this is you. Your energy and enthusiasm are what make NAEYC's work possible—and what helps to bring our shared vision of high-quality education for all children closer to being a reality. As members of this field, we need to learn and develop our skills and have opportunities to practice. We need to stay current with early childhood policy and initiatives on the national, state, and local levels and with opportunities to support early learning in our communities. We need mentors to help show us the way and give us a seat at the table. We—as a field—need you.
If you're looking for ways to find your voice as an advocate for early education, let me share some of the most important things I've learned along the way:
Look for opportunities to grow as a leader—or create your own
• Make sure you know who represents you at the local and state levels and in Washington, DC. These are the people who are most likely to be able to make a direct difference in your school district, city, county, and region. Write their names down. Ask for help if you aren't sure who represents you.
• Build relationships with elected and appointed officials and their staff. Become the go-to person on early education in your community. Invite these leaders to visit your program or come to an event so they can see the importance of your work—and of the support you're asking for—for themselves.
• Be intentional about leadership development. Look for opportunities to grow as a leader—or create your own—and practice! Submit a proposal to present at a conference. Plan a staff meeting. Testify at a public hearing. Fight for more funding. Write a letter to the editor. Tell your story. Go back to school. Teach a class. Serve on a board.
• Ask questions. When you don't know something, admit it. Ask if you don't understand an acronym, how a funding stream works, or what legislative committees do. Each thing you don't know is an opportunity for you to grow and to learn something new.
• Stay informed! Read the news. Sign up for newsletters. Use the research as you share why high-quality early education is so important.
• Consider running for a seat on a board or other elected office. VOTE. Watch debates. Attend candidate forums.
• Figure out where you fit in. Find allies. Ask for help. Don't go at it alone.
• BELIEVE. This is the most important piece of all: we need to believe in ourselves and be willing to think differently about the future.
There's a quote I love that's been floating around a lot in the last several years: "We are the ones we have been waiting for." I've seen it on t-shirts and heard it in campaign speeches, but it turns out it came from a 1978 poem by June Jordan, written about a group of 20,000 South African women who marched in Pretoria to protest racist policies under apartheid. It's a powerful image and an even more powerful idea: the help we need for the change we seek is right here. We just need to realize it—and we need to get to work.
So ask yourself: who or what are you waiting for? Remember that sometimes we can be our own worst enemies when we think that we don't know enough, or when we convince ourselves that someone else will advocate or fight for funding. The day is today, the time is now, and the right person for the thing that needs doing is you! We need you to be bold, effective, thoughtful advocates. If not you, if not all of us, then who?
As I close, I must thank the governing board presidents who have come before me at NAEYC, including those I served with during my two terms on the Governing Board: Stephanie Fanjul, Gera Jacobs, Carol Brunson Day, and Tammy Mann. Many thanks to the board members I served with too—your commitment and dedication to NAEYC are an inspiration. I hope everyone will join me in welcoming our incoming president, Ann McClain Terrell, who will start her term on June 1, 2020.
It has been an absolute honor and privilege to work with so many people who are passionate about early childhood education, and to serve as president of the NAEYC Governing Board for the last two years. I am so grateful for this incredible opportunity, and I look forward to what comes next at NAEYC. Wahoo!
Amy O'Leary
Amy O'Leary serves as President of the NAEYC Governing Board.