NAEYC Member Spotlight: Georgina Ardalan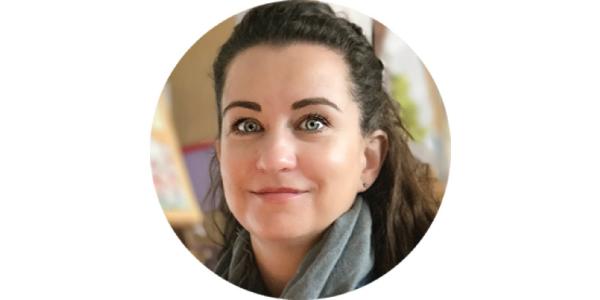 You are here
Georgina Ardalan

Head Start Preschool Teacher, J.O. Wilson Elementary School, Washington, DC

It's not every day that someone makes the switch from working with blueprints and drafting scales to engaging children with Magna-Tiles and bouncy balls, but that's what Georgina Ardalan did.
After taking a year off from work to care for her newborn son, and having spent almost a decade studying and practicing architecture and urban planning, Georgina returned to the workplace only to realize that her job no longer felt as rewarding as it once did.
Spurred by the joy she felt watching her son grow and learn, she decided to make the leap to education, applying to become a District of Columbia Teaching Fellow in 2012. She's been working in DC public schools ever since and is currently at J.O. Wilson Elementary School, where she has been teaching alongside a terrific instructional aide, Rainstar Luke, for the past three years.
The two fields—architecture and early childhood education—are not as different as one might think. Both require a lot of collaboration, creativity, critical thinking, and responsiveness—and plenty of modeling and building! But perhaps the biggest link is the premium both fields place on valuing and engaging the community. Georgina feels it's important for children to gain what she calls "global competency," the ability to connect with people from all backgrounds, give and receive feedback, navigate problems, and find solutions.
You may have read about the Children Are Citizens project Georgina's preschool class engaged in, detailed in her May 2017 Voices of Practitioners article. The children learned about citizenship while also undertaking a campaign to spread happiness to people in their neighborhood.
Last year, partnering with colleagues she met at a summer professional learning institute, Georgina was again able to connect the children in her Head Start class with older youth from two private schools, widening the children's perspectives and strengthening their collaborative skills. To provide Georgina's class with high-quality toys for dramatic and pretend play, high school students from McDonogh School in Baltimore, Maryland, designed and built two packable cardboard dollhouses. Then, middle school students at the Washington International School designed and 3D printed tiny dollhouse furniture. They dropped off the finished, furnished houses on a field trip to Georgina's preschool class.
Since the high schoolers and the preschoolers weren't able to meet in person, they wrote letters to each other—Georgina's preschoolers also sent videos with feedback on the dollhouse designs. The high school students sent individual pictures with their letters, so Georgina helped the children turn the photos into little dolls so that the two groups could "play together."
This collaboration was a powerful learning project for all three classrooms, and Georgina plans to introduce it again this academic year. She's hoping, however, that this time there will be more and earlier dialogue between the students about the dollhouse designs—as if the preschoolers were the homeowners and the teenagers were the architects.
Georgina believes that "learning is a consequence of thinking." She therefore strives to create an environment in which children "are aware of multiple perspectives" and become "powerful learners who question, listen, and reflect." Day by day she works on her greatest construction to date—building a classroom with a thinking culture and a real sense of adventure.
---

Share your Story Answer a few questions to tell us about your work with young children and what NAEYC membership means to you.
Nominate a Member Share why an NAEYC member you know should be recognized for his or her work with young children.