Making Connections. Radical Transformation in Higher Education Is Required to Achieve Real Equity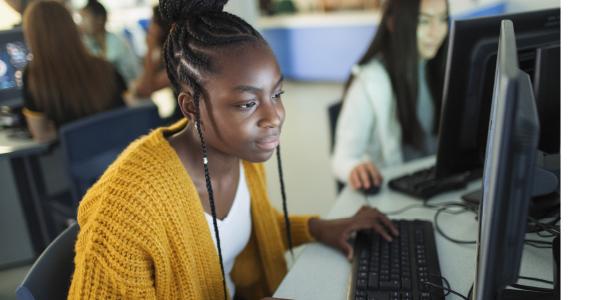 You are here
In the nearly three years since Power to the Profession (P2P) launched, there has been no more hotly contested debate than whether a bachelor's degree should be required for all early childhood educators. In the P2P Task Force's unifying framework, the recommendation is a three-level profession—Early Childhood Educator (ECE) I, II, and III. While all three require specialized early education preparation, they differ in terms of the extent of the training and resulting professional roles and responsibilities. ECE I consists of 120 hours of post-high-school professional training. ECE II requires an associate degree. ECE III entails a bachelor's or entry level master's degree (with advanced practice designations to be implemented over time). Further, the Task Force put forth a vision that is audacious but also acknowledges current realities in the field: eventually, all lead educators must have a bachelor's degree, although, given current realities, educators with an associate degree, the ECE II, will be eligible to hold lead-educator responsibilities for working with children birth through preschool, with guidance from ECE IIIs and with important support from educators who have earned ECE I certification.
This vision is grounded in the substantial evidence laid out in the 2015 National Academies of Science, Engineering, and Medicine report Transforming the Workforce for Children Birth through Age 8. The authors persuasively argued that in order to fully realize the opportunities for young children, an early childhood educator must be deeply grounded in the science of early learning. Ideally, postsecondary general education (e.g., math, science, sociology, psychology) along with early childhood coursework (theory and analysis) and robust practice experience can equip an early childhood educator to be successful in any setting birth through age 8.
To move from the current reality to the audacious vision will require massive system changes. Full financing of the cost of high-quality early education and care, which includes compensation and benefits for early childhood educators in keeping with the importance of their work, is at the top of the list. So, too, is a radical transformation of the system of higher education tasked with preparing early childhood educators.
To fully realize the opportunities for young children, an early childhood educator must be deeply grounded in the science of early learning.
There are nearly two million individuals, mostly women, in the portion of the early childhood education workforce that serves children from birth through age 5. Roughly half of them are employed in center-based care, and half work in family child care. Just over half have a postsecondary degree (associate, bachelor's, master's, or doctorate). But the efforts that these educators have made to enhance their knowledge and skills are not being appropriately rewarded. Compared with adults (over 25) in the civilian workforce who have bachelor's degrees, teachers of infants through prekindergartners with a bachelor's degree earn between $13,000 and $29,000 less than women, and $45,000 to $61,000 less than men, on average. This makes teaching in early childhood among the lowest paid occupations with a bachelor's degree in the United States. It also acts as a disincentive for individuals to seek a degree and for institutions of higher education to create and maintain early childhood degree programs.
Despite these dismal statistics, there are important financial benefits to earning a bachelor's degree. Preschool and prekindergarten educators with a bachelor's degree earn an average of $5 to $8 more an hour than their counterparts with high school diplomas. Over the course of their careers, that adds up to about $500,000. And, according to the Department of Labor, the average unemployment rate for those with a bachelor's degree is 2 percent lower than the unemployment rate for those with a high school diploma. Bachelor's degrees also expand employment opportunities as public and private employers are in desperate need of bachelor-degreed educators. (Want to learn more about the ECE workforce? Check out The Early Childhood Workforce Index 2018, which is available at https://cscce.berkeley.edu/early-childhood-workforce-2018-index/. Unless otherwise noted, the statistics above are from this index.)
Higher education: Time for a radical remodel

The current situation for the workforce and the obvious benefits of a degree together present a compelling case for renovating postsecondary early childhood professional preparation programs. This requires two agendas that must be tackled simultaneously.
The first is inside-the-profession work led by early childhood faculty and supported by higher education administration to embed the revised "Professional Standards and Competencies for Early Childhood Educators" (available at NAEYC.org/resources/position-statements/standards-professional-preparation) in every aspect of postsecondary professional preparation programs, such as course content, candidate assessments, and field experiences. This process includes sifting through the implications of the leveling associated with the standards and what this means for early childhood content included in associate and bachelor's degrees.
The second is a leadership agenda that involves higher education leadership, philanthropic partners, and federal and state governments. Infrastructure needs to be in place in order for professional preparation programs to meet their responsibility for graduating effective early childhood educators. Institutions of higher education grapple with the three-legged stool—access (including student-focused supports), affordability, and quality. Attaching each of the three legs simultaneously has proven near impossible and has a disproportionate impact on students of color. For example, White students enroll in colleges and universities at higher rates than their Black and Hispanic counterparts—and at dramatically higher rates in elite four-year degree programs—and they are significantly more likely to finish a degree program in six years or less. Meanwhile, Black students take on student loan debt more frequently, and Black and Hispanic students are more likely to attend less selective schools, where per-student spending is much lower. (For more information, see the useful infographic at https://hechingerreport.org/facts-about-race-and-college-admission/.) These data are supported by the findings in NAEYC's 2015 market survey of the field, in which non-White early childhood educators reported lack of financial aid and lack of mentors as significant barriers to higher education and employment.
Institutions of higher education grapple with the three-legged stool—access (including student-focused supports), affordability, and quality.
Standing between what is and a fully realized vision for the profession is a radical higher education agenda that will require the leadership of deans, provosts, presidents, regents, politicians, and philanthropists to leverage their power, influence, and charitable dollars to affix the three legs of the stool at the same time.
To be sure, with more than 3,000 early childhood degree programs, the phenomenal T.E.A.C.H. Early Childhood initiative, and QRIS systems that meaningfully support early childhood educators in advancing their postsecondary credentials, there are promising practices throughout the country. These promising practices must be moved to scale to create a floor of access, affordability, and quality, including
Access:

Full articulation and transfer agreements between associate and bachelor's degree programs
Credit for prior learning grounded in evidence of knowledge, skills, and competencies
Associate and bachelor's degree programs within an aligned system and, whenever possible, located on a shared campus
Embedded college mentors and coaches fully accessible throughout a degree program
High school vocational and technical education programs leading to a recognized credential, like the Child Development Associate Credential (CDA)
CDA and other first-step training programs fully aligned to college credit
Resources to provide targeted supports for students, with particular attention to multilingual learners, students requiring developmental education, and students who are the first in their families to attend college
Course offerings during hours and in locations that are accessible to working students
Cohort models that provide shared learning and experiences
Affordability:

Employer-sponsored tuition assistance
State-based tuition support
Private philanthropy and federal grant and loan programs aligned to ECE degrees
State and locally based tuition guarantee and college promise programs
Employer release time and a well-paid, consistent pool of substitute teachers
Quality:

Lab schools on college campuses, as well as access to high-quality field settings in local communities
Full-time, high-quality early childhood education faculty, comprising and reflecting the diversity of the early childhood workforce and children birth through age 8
Required higher education accreditation by the profession, with a mandate for full alignment to the Professional Standards and Competencies for Early Childhood Educators
Practicum experience in programs serving the full diversity of the birth to 8 population
From the inception of P2P, all Task Force organizations have been unified in the belief that we should not do anything that will undermine the current diversity of the workforce. If we whiten the field, we have failed. The systemic and institutional barriers that have been perpetuated for centuries are preventing many early childhood educators from having equitable access to bachelor's degrees. We call on our partners in leadership in higher education, government, and philanthropy to join with the field to eliminate those barriers together.
Rhian Evans Allvin
Rhian Evans Allvin is the chief executive officer of NAEYC. She is responsible for guiding the strategic direction of the organization as well as overseeing daily operations. Before joining NAEYC, Evans Allvin was a guiding force in Arizona's early childhood movement for more than 15 years, including serving as CEO of Arizona's First Things First.