Standards for Professional Preparation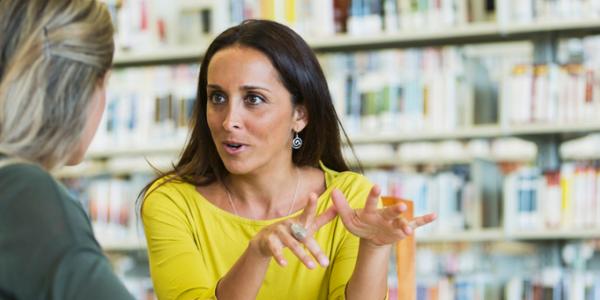 You are here
A revision of the Professional Standards and Competencies for Early Childhood Educators position statement is currently underway. 
In this second Public Draft, the workgroup informing the revisions has made further adjustments to the standards and competencies to reflect the field's feedback. In addition, several other documents are included in this draft: references for each standard, a glossary, and, most importantly, a first draft of the leveling of the standards and competencies to the ECE I, II and III levels recommended in Power to the Profession. For more information, visit https://www.naeyc.org/resources/position-statements/draft-professional-standards-competencies.
---
About Professional Preparation

The NAEYC Standards for Early Childhood Professional Preparation are designed for the early childhood education profession as a whole, to be relevant across a range of roles and settings. These core NAEYC standards are used across degree levels, from associate to baccalaureate to graduate programs. They are used in higher education accreditation systems, in state policy development, and in program improvement planning.  
---
Read the Position Statement (2009)

---
Significant changes in the 2009 standards

Standard 4 has been separated into two standards. One focuses on early childhood methods and the other on early childhood content. This increases the total number of standards from five to six.
The language all children is revised to read either each child or every child to strengthen the integration of inclusion and diversity as threads across all standards. In some cases, the phrase "each child" has been added to a key element of a standard.
Over time, NAEYC has organized these standards in a variety of ways. In this new position statement, the core standards are presented in one NAEYC position statement intended for the use across the entire field. It emphasizes the essentials of professional preparation for careers in early childhood education, regardless of role, setting, or degree level.
As in the past, preparation for inclusion and diversity is required to meet each of the standards. Understanding and applying knowledge of the unique characteristics of children in the period of early childhood development (birth through age eight) is necessary to meet each of the standards. The standards are the core of early childhood professional preparation across degree levels, from associate through doctoral degree programs. Key elements of each standard describe related knowledge and use of knowledge. Thus, field or clinical experiences are essential to assess the ability of the adult student to apply each standard in practice. Decisions about breadth and depth in each standard should be appropriate to the context of each program.
More Professional Preparation Resources