Glossary of Terms for this Issue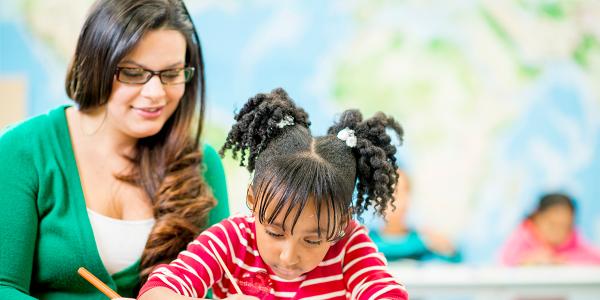 You are here
This issue of Young Children features terms that have been defined by NAEYC in both the "Advancing Equity" and "Developmentally Appropriate Practice" position statements. The following are some highlighted terms to support your reading through the cluster articles. For more information and additional definitions of terms related to equity and developmentally appropriate practice, go online to read the NAEYC position statements. 
agency—A person's ability to make choices and influence events. In this position statement, we emphasize each child's agency, especially a child's ability to make choices and influence events in the context of learning activities, also referred to as autonomy or child-directed learning; the ability to influence or make decisions about what and how something is learned to expand capabilities (Adair, Colegrove, & McManus 2017, as featured in the article by Jennifer Adair and Shubhi Sachdeva)
bias—Attitudes or stereotypes that favor one group over another. Explicit biases are conscious beliefs and stereotypes that affect one's understanding, actions, and decisions; implicit biases also affect one's understanding, actions, and decisions but in an unconscious manner. Implicit biases reflect an individual's socialization and experiences within broader systemic structures that work to perpetuate existing systems of privilege and oppression. An anti-bias approach to education explicitly works to end all forms of bias and discrimination.
funds of knowledge—Essential cultural practices and bodies of knowledge embedded in the daily practices and routines of families
historical trauma—The cumulative emotional and psychological wounding over the lifespan and across generations, emanating from massive group trauma experiences. Examples of historical trauma include the multigenerational effects of White supremacy reflected in colonization, genocide, slavery, sexual exploitation, forced relocation, and incarceration based on race or ethnicity.
institutional racism—The way that we organize society to ensure White people can influence and make decisions about institutions that impact everyone. Also, how institutions or systems are arranged around the comfort, success, familiarity, and longevity of White people.
LGBTQIA+—An acronym for lesbian, gay, bisexual, transgender, queer or questioning, intersex, asexual, and more, reflecting the expansive and fluid concepts of sexual orientation, gender identity, and gender expression.
privilege—Unearned advantages that result from being a member of a socially preferred or dominant social identity group. Because it is deeply embedded, privilege is often invisible to those who experience it without ongoing self-reflection. Privilege is the opposite of marginalization or oppression that results from racism and other forms of bias.
structural inequities—The systemic disadvantage of one or more social groups compared to systemic advantage for other groups with whom they coexist. The term encompasses policy, law, governance, and culture and refers to race, ethnicity, gender or gender identity, class, sexual orientation, and other domains.