5 Guidelines for Effective Teaching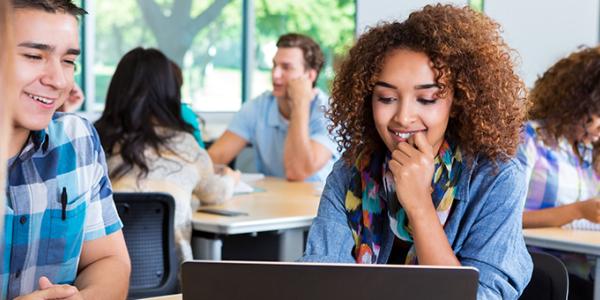 You are here
Home
/
5 Guidelines for Effective Teaching
5 Guidelines for Effective Teaching
Through the decisions they make, excellent teachers translate the DAP framework into high-quality experiences for children. Such teaching is described in NAEYC's position statement on Developmentally Appropriate Practice, pages 16-23: "Guidelines for Developmentally Appropriate Practice." These guidelines address five key aspects of the teacher's role: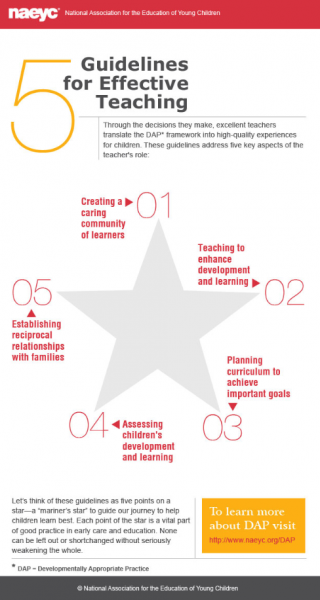 Creating a caring community of learners

Teaching to enhance development and learning

Planning curriculum to achieve important goals

Assessing children's development and learning

Establishing reciprocal relationships with families
Let's think of these guidelines as five points on a star—a "mariner's star" to guide our journey to help children learn best. Each point of the star is a vital part of good practice in early care and education. None can be left out or shortchanged without seriously weakening the whole.