Accreditation Technical Assistance and Financial Support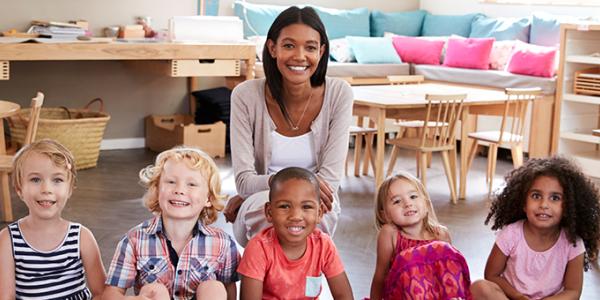 You are here
In addition to NAEYC's support by phone or email, you may have access to an Accreditation Facilitation Project right in your area!
Accreditation Facilitation Projects (AFPs) support the quality improvement efforts of childcare centers, preschools, and other early learning programs in their communities and throughout their state as a part of broader efforts to raise program quality using NAEYC Early Learning Program Accreditation Standards. AFPs are available to provide technical assistance to programs pursuing accreditation.
Financial Support
Accreditation fees and other resources may be covered by your state or an organization local to you. Search our list of organizations offering financial assistance for Early Learning Program Accreditation.
Become an AFP
Accreditation facilitation projects (AFP) are organizations recognized by NAEYC that give direct support to programs as they navigate through the NAEYC Early Learning Program Accreditation process.
This Recommended Practices of Accreditation Facilitation Projects manual describes the effective business, community, and program support practices for motivating and helping programs make lasting improvements in their services to children and families, using the framework established by NAEYC Accreditation. Review this manual to determine your organization's areas of strengths and opportunities for growth to determine the level of readiness to become an AFP.
Email the NAEYC Quality Improvement and Program Support team for more information about becoming an AFP or completing the AFP prospect survey.
This Accreditation Facilitator Project (AFP) Overview will provide initial information for organizations that want to become an AFP.
Need Help with Accreditation?