Interested in accreditation?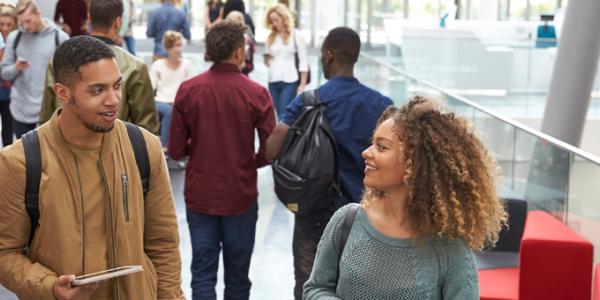 You are here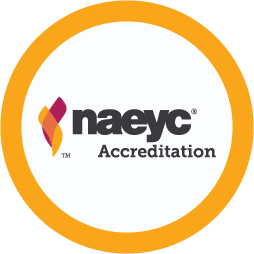 Important message: Are you hosting a site visit in 2018? Are you prepared for the 2018 transition? Learn more about the 2018 transition
---
Overview of the Accreditation Process
Research shows a direct correlation between high-quality early learning and children's positive long-term outcomes in life, including increased educational attainment, healthier lifestyles, and more successful careers. NAEYC Accreditation helps teachers and other staff at early learning programs develop a shared understanding and commitment to quality. The accreditation process leads to increased staff morale, greater staff retention, and a more positive, energetic work atmosphere overall—enabling centers to provide a solid foundation for all children's success in life.
NAEYC Accreditation helps families recognize quality early learning programs and feel comfortable knowing that their children are receiving a high-quality, research-based education that will prepare them for future success. NAEYC Accreditation offers programs access to continuous quality-improvement resources, the latest research on best practices, training, technical assistance, visibility on family-focused search engines (including NAEYC's own program search database), and much more.
For a comprehensive list of benefits, view our accredited program benefit page.
Path to Accreditation
Achieving NAEYC Accreditation is a four-step process that involves self reflection and quality improvement in order to meet and maintaining accreditation over a five-year period. Directors, teachers, and families all participate in the process. Programs are required to meet standards grouped into 10 areas: relationships with children, curriculum, teaching approaches, child assessment, nutrition and health, staff qualifications, relationship with children's families, relationship with the community, physical environment, and program leadership and management.
By design, the NAEYC Accreditation process looks different for each program. While the standards do not change from program to program, the path to implementation is tailored for each center pursuing accreditation. We take into account a variety of factors, including geographic location and available resources. However, one element of the process is the same for all programs: our continuous support.
NAEYC is committed to providing collaborative guidance to centers throughout the accreditation process. In addition to national-level support, centers pursuing accreditation have access to accreditation facilitation projects (AFPs). Led by experts from every participating state, AFPs provide technical assistance to programs working toward NAEYC Accreditation.
Need help with accreditation?
Speak directly with NAEYC Early Learning Program staff about the NAEYC Accreditation process, educational qualifications, classes, and much more by contacting us at 1-800-424-2460, option 3.