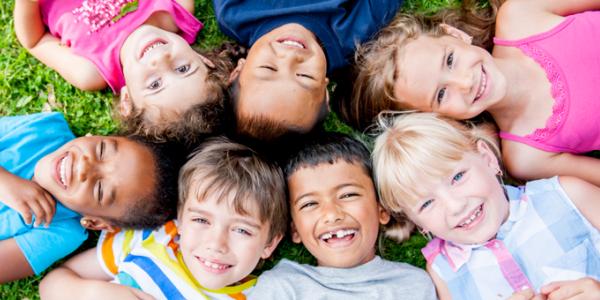 You are here
Súmese a NAEYC del 8 al 12 de abril para festejar a nuestros estudiantes más pequeños durante cinco días temáticos plenos de diversión. Week of the Young Child™ es una celebración anual organizada por NAEYC para resaltar el aprendizaje inicial, los niños pequeños, los maestros, las familias y la comunidad de la educación inicial.
Este año, NAEYC les pide a sus miembros, centros, programas de educación superior, y a los demás participantes de la comunidad de la educación inicial que difundan nuestra tarea (Step It Up, o SIU, por sus siglas en inglés) durante WOYC™. Los temas de nuestras celebraciones diarias en el salón de clase serán los mismos y también incentivamos a los participantes a que los profundicen, difundiendo la importancia de una educación inicial de calidad y el rol fundamental que tienen los docentes de educación inicial en el desarrollo y el aprendizaje del niño.
¡Los niños aprenden muchísimo mientras disfrutan la música, exploran la comida y la cocina, construyen juntos, crean el arte, y celebran a sus familias! ¡Inspírate con las actividades aquí y empiece a planear las celebraciones ahora!
 

¡Descubre nuestros temas diarios de WOYC!
---
Al participar en este evento y publicar videos y / o fotos, usted verifica que tiene un permiso por escrito de cada persona en el video y / o las fotos, y si es un niño, que usted tiene un permiso por escrito del padre o representante legal del niño para publicar el videos y / o fotos y utilizar la imagen de dicho niño. Al publicar el video y / o las fotos, usted otorga a NAEYC el derecho de usar el video y / o la foto y / o cualquier parte de la manera que elija, incluyendo, sin limitación, publicar o compartir el video en el sitio web de NAEYC, página de Facebook o cuenta de Twitter.