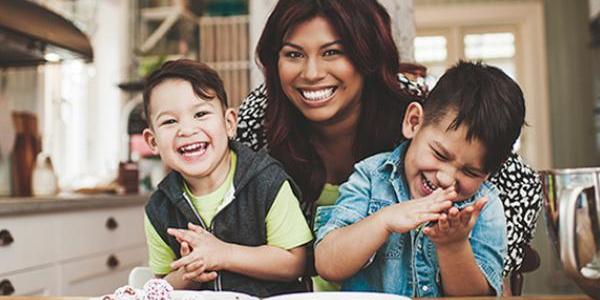 You are here
We do not take lightly the tough and sometimes heartbreaking decisions educators are having to make during this difficult period.  
Knowing that circumstances are different for everyone, we focused on providing you with resources you can use wherever you are celebrating young children. 
NAEYC continued to celebrate and shine a spotlight on your classroom, advocacy, and family engagement activities via our social channels. We were amazed to see all the creative ways you recognized the importance of community and gave hope to our children during what are uneasy times.
Again this year, NAEYC asked its members, centers, higher ed programs, and everyone else in the early education community to Step It Up (SIU) during WOYC™.  We kept the same daily themes, but we challenged YOU to expand them! Congratulations on spreading the word about the importance of high-quality early learning, and the critical role early childhood educators play in a child's development and learning. 
Children learn so much as they enjoy music, explore food and cooking, build together, create art, and celebrate their families! We hope you continue to be inspired by the activities below.
Discover our Daily WOYC Themes!
---
By participating in this event and posting video and/or photos, you are representing that you have written permission from each person in the video and/or photos, and if a child, written permission from the child's parent or legal guardian, to post the video and/or photos and use the likeness of such person therein. By posting the video and/or photos, you grant NAEYC the right to use the video and/or photo and/or any portion thereof in any manner it so chooses, including, without limitation, posting or sharing the video on NAEYC's website, Facebook page or Twitter account.