How Do I Log In to the New Website?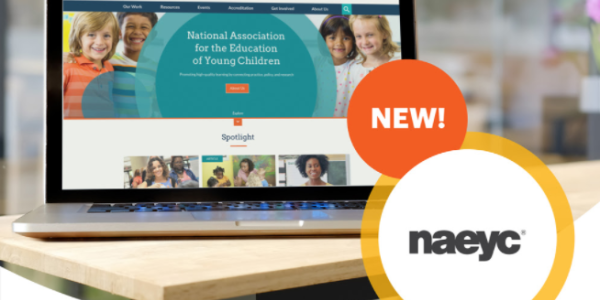 You are here
Home
/
How Do I Log In to the New Website?
Welcome to the new NAEYC.org!
Please join us in celebrating the launch of NAEYC's new website!
The website now makes it easier than ever to access your member-exclusive content, articles, blogs, and resources online. All you need is your member login, and the world of NAEYC content is at your fingertips! With our new single sign-on feature, you can now access naeyc.org, your member account, and Hello all at the same time!
 
---
Creating a NAEYC member login for the first time
Go to members.naeyc.org/eweb
Click on "Register"
Enter your email address and then click "Send Validation Email"
Open the validation email sent to your inbox from <donotreply@naeyc.org>
Click on the link provided in the email to finish your account creation
After clicking the link, a new window will appear in your browser
Click on the "Register Here" button
Enter all necessary information in the New Account form
Click "Continue"
Validate Address
Click "Save"
Set password
After setting a password, you will then be directed to your member profile
To go back to the NAEYC website, click on "Home" in the main menu
Once you are logged in, you should be able to access naeyc.org, members.naeyc.org, and hello.naeyc.org in the same user session.
---
How to sign in from NAEYC.org

​Go to NAEYC.org

Click on the "Member Login" button in the user menu featured on the top right of every page (pictured above)

Enter your username and password

You'll know you are signed in when the icon on the top right says "Profile" (pictured below)

---
How to navigate the User Menu
The User Menu (see above images) appears at the top right of every page on NAEYC.org. You can use the menu to access:
---

While logged in, go to the user menu located on the top right of every page
Click on the blue Hello icon (pictured)
Once redirected to Hello's homepage, click on the "Sign In" button on the top right corner
Start using Hello!