Benefits of Accreditation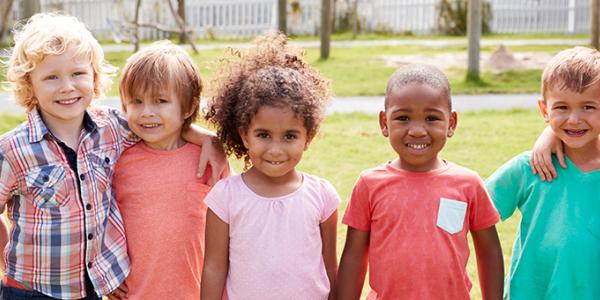 You are here
---
Children

Every child deserves access to high-quality early learning experiences. NAEYC-accredited early learning programs are exceptionally well equipped and meticulously measured for indicators of quality in the classroom and beyond. From guidelines for teacher preparation through safety standards, NAEYC Accreditation ensures that programs are safe, well prepared, and intentional about ensuring children's success. As a reputable indicator of quality, NAEYC Accreditation correlates with children's greater readiness and success in school and beyond; increased educational attainment rates; and overall healthier lifestyles.
Teaching Staff and Administration

As a facilitator of quality-improvement initiatives in classrooms across the country, NAEYC Accreditation is dedicated to ensuring that teaching staff and administrators have access to the latest research and use the best practices in the early learning field. With over 7,000 accredited programs nationwide, NAEYC offers new programs pursuing accreditation access to a vast network of high-quality accredited programs and research to learn from. Staff at NAEYC-accredited programs report enhanced team spirit and committment to workplace success resulting from the self-study and preparation processes for accreditation. By ensuring that all aspects of their work environment meet NAEYC's research-based program standards and criteria, staff have a direct hand in establishing their professional environment and contributing to its success.
Families and Community Relationships

Programs that pursue NAEYC Accreditation join a community invested in ensuring quality early learning opportunities for young children everywhere. In addition to program accreditation, NAEYC has an expansive system of affiliate offices across the country who represent 60,000 early learning professionals worldwide who advocate on behalf of young children everywhere. NAEYC's resources for families, practitioners, and programs create a web of support and connectivity, making NAEYC the foremost association in the field of early learning.
 
---
Need Help with Accreditation?