Important Things to Think About, Question, and State When Looking for Child Care for Foster Children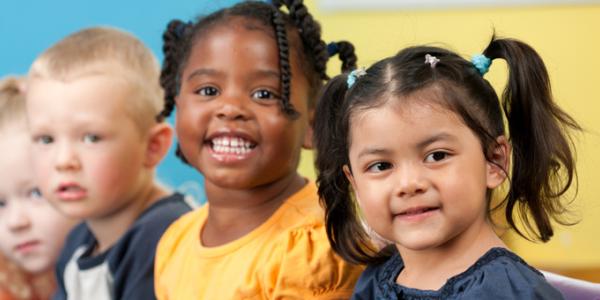 You are here
By Christa Murray
My husband and I knew that as new foster parents we'd be presented with many challenges. Having spent the past few years in the early childhood field, I didn't anticipate that finding the right child care program would be one of them. I soon realized there are additional complexities when foster children are involved. A top priority for foster parents is to provide a safe, stable, and nurturing environment—finding the right high-quality child care can greatly assist with this.
To help ease anxieties and make the search for foster children's child care productive, here are some important things to think about, ask about, and state to prospective providers.
Before starting the search think about:
All children in the foster care system have experienced some form of trauma. The very act of being removed from home and placed in an unfamiliar environment is traumatic. This means that all foster children have some degree of special needs.
If you already have biological and/or adoptive children, take the time to evaluate whether you should find a place where all of your children can be cared for together or search for the best support for each child.
What unique strengths does your foster child have that need to be nurtured, and what challenges and concerns need to be addressed?
During your first child care visit, be sure to ask:
What does the child care provider know about the foster care system? Have they worked with foster children in the past? Bring information about your child—her particular situation—and foster care in general with you to discuss with the provider.
Children often act out when going through tough situations. What is the provider's philosophy about dealing with behavior issues—do they have an expulsion policy? Knowing this information ahead of time is essential to maintaining stability in your child's care.
How does the provider engage with families? Keeping informed about your foster child's progress will be beneficial to his transition. Open communication can help determine the cause of issues and allow everyone to work together to successfully deal with issues. Identify behavioral triggers, such as biological family visits and court dates, and provide the child care facility with the child's schedule to help staff anticipate tough days.
Be proactive by stating what is needed:
Provide the child care with essential information about your child's behavior. Know state laws on what can and cannot be shared about a child's past. Share only what is needed for the child care facility to maintain a safe learning environment for all the children in their care.
Advise providers that saying anything negative about a child's biological family or past, even when the child is not present, can be harmful to a child's progress. It is natural for children to feel connected to their biological family, even if they left an adverse situation.
Share techniques that are helpful at home and ask providers to share what they find successful, as well. Thinking outside the box is often the key to success.
Every child brings their own unique personality and coping mechanisms. Working as a team with your child care professionals provides the best support for your child to survive a traumatic situation, build resilience, and thrive.
---
As a scholarships coordinator for Child Care Aware of Washington, Christa works to improve early learning across the state by providing support for child care professionals to obtain their professional development goals. She and her husband recently became licensed foster parents; she is using her knowledge of early childhood education to provide the best support for the children in her care.