8 Creative Ideas to Help Your Child Learn New Words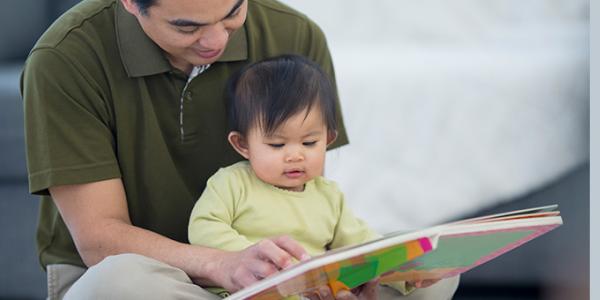 You are here
By Vicky Bowman
Language development happens very rapidly in early childhood -- it's especially amazing to watch in the first two years of a child's life (Galinksy 2010). This means that infants' and toddlers' home and family play a critical role in language and vocabulary growth. Children learn new words mainly by hearing them in a meaningful context (which often includes a story's illustrations or a speaker's gestures).
Reading to and with children, and engaging them in conversations, are great ways to build their vocabularies. However, if they are exposed to interesting words only once, or a limited number of times, they may only have a partial understanding of the word meaning (Christ & Wang 2010). Children must be exposed to new words multiple times and in different contexts to fully understand their meaning.
How can you expose your child to new words?

1. One of the best things you can do is talk with your child—talk about their day, what you are doing together (e.g., making breakfast or folding clothes), or where you are going.
2. Establish family literacy routines. Read to your child daily, and choose books with illustrations that provide clues as to what the words mean. Read books as many times as your child wants--the repetition helps with understanding and learning new words.
3. Designate a special place for reading that is comfortable and quiet.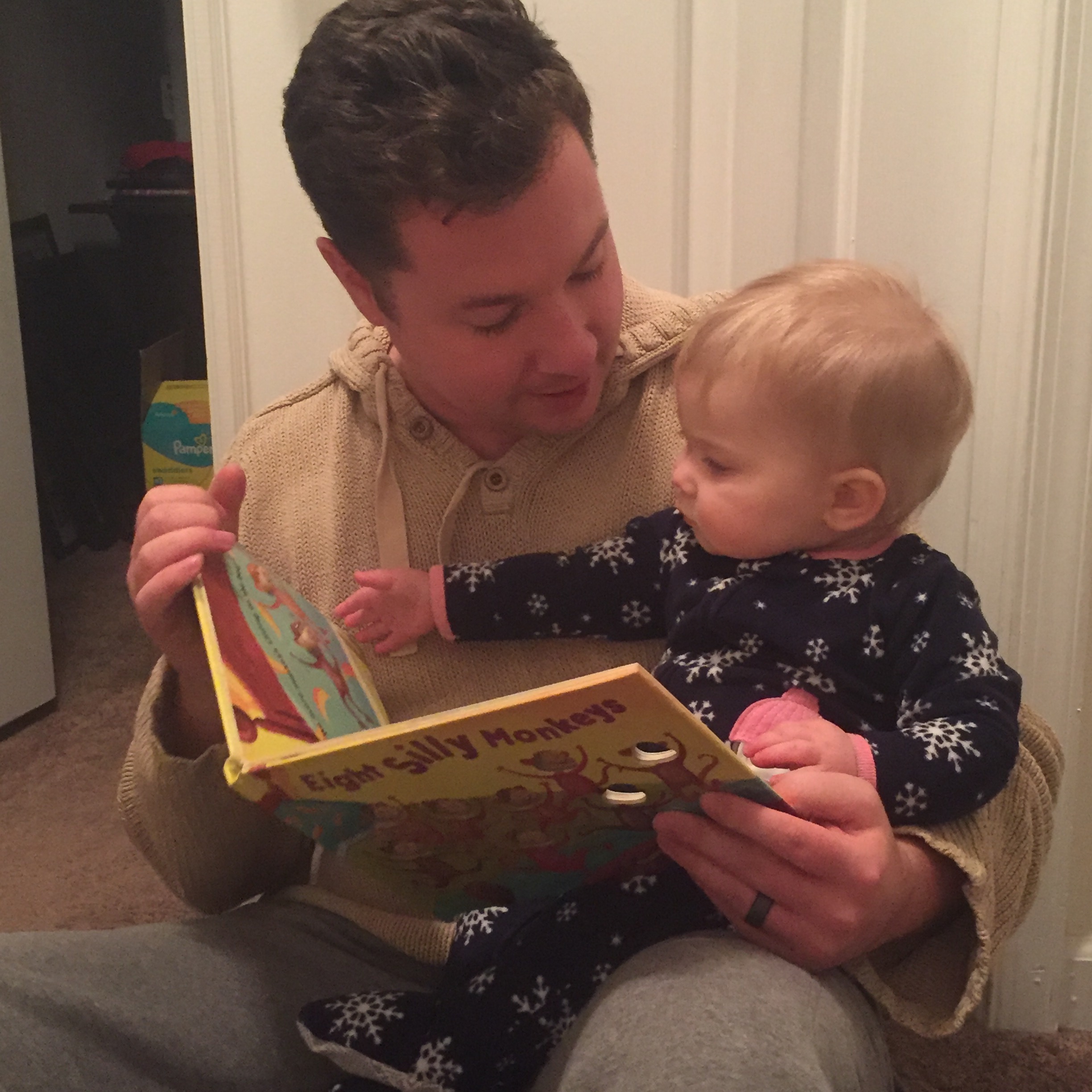 4. Have conversations during story reading.
Ask your child questions about the story and illustrations
Help your child use the illustrations to make predictions about what will happen next
Explain the meaning of unfamiliar or interesting words
Draw connections to your family life, community, or experiences
5. Make your home a print-rich environment filled with fun ways to play with letters and words.
Have storybooks in each room.
Label items throughout your home so that your child can connect a word with its meaning. Write the word on an index card with large, clear letters.
Place magnetic letters on the refrigerator that are accessible to your child so she can play with letters and writing.
Bring take-out menus home from restaurants and help your child find foods that he likes. Encourage your child to draw a picture of the foods and then help him write the foods name on a whiteboard or build the word with plastic letters. 
Ask your child to help you write grocery lists or create a menu for the week.
Have conversations with your child about pictures that you find in magazines, books, or online.
Write the letters of the alphabet on index cards, and then tape them to a wall. Have your child help you find pictures with the beginning sounds of the letters, and tape the pictures underneath the letters. To get started, just make one index card with the first letter of your child's name.
Let your child play with food boxes—point out the words and explain what the food is. Talk about their favorite food, and then help them write the word or build the word with plastic letters.   
Label photos of people in your home with the person's name.
Take your child on a "word hunt."
6. Visit the library.
7. Sing songs and teach your child nursery rhymes.
8. Make art projects that connect with the stories you read.
Building family literacy practices shows your child that he is valued. Talking with and reading to your child daily are vital to her vocabulary development. Reading children's books about a wide variety of topics--especially things that fascinate your child--will help set good reading habits and foster a love of reading, contributing to later school success.
---
Vicky Bowman, Ed.S is an elementary school teacher at Crossroads Charter Academy in Big Rapids, Michigan. She has coordinated and written grants for the past ten years that have provided funding for Family Night Programs, Parent Workshops, On-Line Family Literacy Programs, Teacher Professional Development and has been a Presenter at MIAEYC State Conference for the past several years.
Galinsky, Ellen. Mind in the Making: The Seven Essential Life Skills Every Child Needs. New York: HarperStudio, 2010. Christ, T., & Wang, C. (2010). Bridging the Vocabulary Gap: What the Research Tells Us about Vocabulary Instruction in Early Childhood. National Association for the Education of Young Children (NAEYC),65(4), 84-91. Retrieved December 10, 2017, from http://www.jsto86r.org/stable/427310