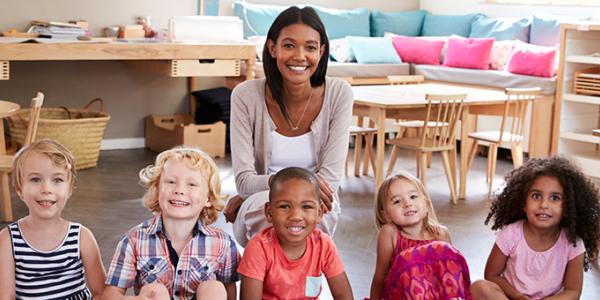 You are here
Children are more likely to read for fun and learn new things when books are readily available. Find out what kinds of books your child likes best with questions like, "What are your favorite types of characters?" or "What types of things do you like to read about?" Then, use these ideas for finding inexpensive books to start your child's home library.
Yard sales are terrific places to find very inexpensive children's books—sometimes for as little as 25 cents a book.  
Thrift stores offer a wide variety of children's books, often organized in a special section.
Relatives and friends often ask what to get a child as a birthday or holiday gift. Suggest a book! They might also be eager to pass on books their children have outgrown.
Libraries, of course, are places to borrow books, but many libraries also sell used books—all the time or at special events. On your next visit, ask a librarian if the library has used children's books for sale or if it will in the future.
Used book stores are found in many communities. They usually have a section for children's books.
Online sellers offer used or new copies of children's books. Go to a site such as Amazon.com, search for the book, then find sellers who typically charge much less than the cover price. Craigslist is also a good place to check for people selling used children's goods, including books. Some communities have local Listservs through which families can sell each other outgrown books and other items.
Elementary schools often have book fairs to sell used or new books. Call your local school and ask if a sale is planned.
---
Source: Adapted from the Message in a Backpack for K.A. Roskos, J.F. Christie, and D.J. Richgels, 2009, "Reading, Writing, and Talking: Strategies for Preschool Classrooms," Teaching Young Children 2 (3): 11–14.