Share Your Passions With Your Child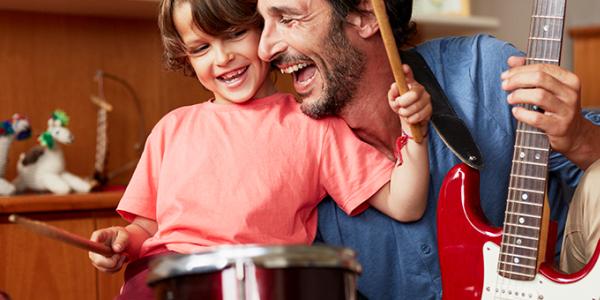 You are here
Sharing your passions with your child can be a wonderful way to explore a special interest together. When you care about cooking, tennis, hiking, creating videos, or any other subject, your child picks up on that interest. Use this as a way to create unique and long-lasting experiences among family members.
Go to events. Look for local experiences that connect to your passion. Watch people play your favorite sport in the park. Attend a music concert for children. Join other families on a hike.
Explore the topic. Learn more about a topic of interest through books, newspaper articles, or websites. Encourage your child to ask questions. If you don't know the answer, look it up together.
Be active participants. Enjoy the activity by doing it together. You don't have to be an expert cook to have fun preparing recipes. Your child will enjoy sharing the experience with you more than the final product or outcome.
Repeat and repeat and repeat. Sharing your passions can be an everyday and ongoing practice for your family. You will be modeling how to be an active, lifelong learner who knows there's always something new to experience or learn about.
---
Source: Adapted from the Message in a Backpack, Teaching Young Children 6 (4): 14