Power to the Profession Decision Cycles 7+8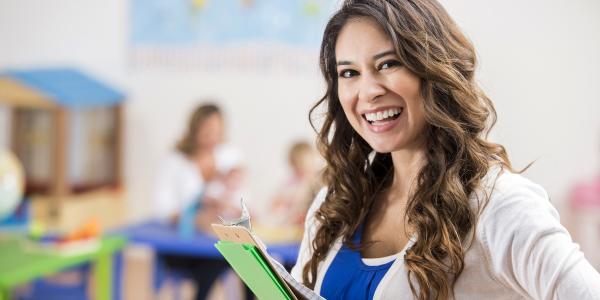 You are here
Consensus Draft! Decision Cycles 7+8
The Power to the Profession Task Force is excited to share with you the final draft of Decision Cycle 7+8. This document, which includes the results of public comment and engagement with the field, outlines recommendations related to a supportive infrastructure and shared accountability for the early childhood education profession.
Join us! Releasing the Unifying Framework for the Early Childhood Education Profession

By reaching consensus on this final set of recommendations, the three-year, profession-led decision cycle process has come to a close, and we turn towards the next phase of implementation and alignment with exciting work happening in states across the country. To that end, the Power to the Profession Task Force will and event on March 9 to release the Unifying Framework for the Early Childhood Education Profession. This framework reflects unprecedented consensus by educators across states and settings, administrators, employers, and higher education.
Please join us, either in person in Washington, DC or online, at 2:00-4:00 pm ET on March 9 for an event to share the Unifying Framework.  We look forward to coming together to celebrate our shared commitment, learn more about the recommendations, and discuss the next steps for making our vision a reality. 
Stay tuned for opportunities to learn more and engage in the coming weeks, including through webinars, focus groups, and presentations from NAEYC and partners on the Task Force and beyond. Sign up for updates.
Resources and materials

Recursos en Español (Materials in Spanish)

Tome un momento para explorar nuestra página en español sobre Power to the Profession (Revalorizar la profesión).
Power to the Profession Virtual Office Hours

Curious about Power to the Profession? Have feedback and input on the decisions being made? Want to support the movement and involve others? We want to hear from you! 
Power to the Profession Office Hours are your chance to ask questions, give feedback, and explore how you can help lead this movement. Gather a small group of colleagues and sign up together. These office hours are open to all and it's possible other advocates from around the country could be part of the discussion as well - which can lead to a rich and dynamic conversation!
Examples of past conversations:
- What makes Power to the Profession different from past initiatives to advance early childhood education?
- What is the Power to the Profession Task Force recommending in the discussion drafts?
- How can I be part of the Power to the Profession movement? How can I involve others?
Multiple days and times are available. Sign up here for a time that works for you.
Involve others

This is your profession and we need your voice. Click here to learn more about how you can engage in and inform Power to the Profession.