Power to the Profession Decision Cycles 7+8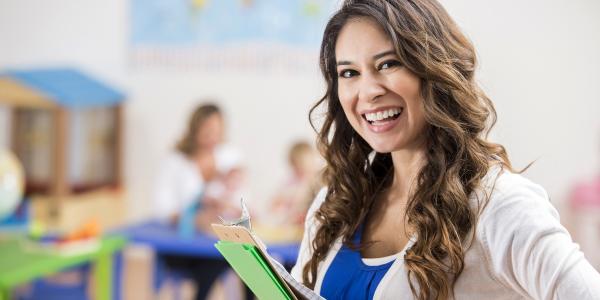 You are here
New Draft! Decision Cycles 7+8
Help advance the profession
What resources, infrastructure, and accountability structures needed across states and systems need to be in place to support a prepared, diverse, well-compensated early childhood education profession?
Where we are now: A fragmented, isolated, and under-resourced system that does not support the effectiveness of early childhood educators.
Where we are going: A unified, coherent, accountable, and well-resourced system that supports the effectiveness of early childhood educators.
Join us! Three things you can do:

Step 1 - Read the draft in English or en Español
Step 2 - Share the draft with others.
We need as many voices as possible to inform the Task Force recommendations. If you are interested in the Power to the Profession Engagement Toolkit to help you host a conversation with your colleagues, please click here for more information.
Step 3 - Tell us what you think. Send your thoughts directly to p2p@naeyc.org.
 
Stay tuned for opportunities to learn more and engage in the coming weeks, including through webinars, focus groups, and presentations from NAEYC and partners on the Task Force and beyond. Sign up for updates.
Resources and materials

Recursos en Español (Materials in Spanish)

Tome un momento para explorar nuestra página en español sobre Power to the Profession (Revalorizar la profesión).
Power to the Profession Virtual Office Hours

Curious about Power to the Profession? Have feedback and input on the decisions being made? Want to support the movement and involve others? We want to hear from you! 
Power to the Profession Office Hours are your chance to ask questions, give feedback, and explore how you can help lead this movement. Gather a small group of colleagues and sign up together. These office hours are open to all and it's possible other advocates from around the country could be part of the discussion as well - which can lead to a rich and dynamic conversation!
Examples of past conversations:
- What makes Power to the Profession different from past initiatives to advance early childhood education?
- What is the Power to the Profession Task Force recommending in the discussion drafts?
- How can I be part of the Power to the Profession movement? How can I involve others?
Multiple days and times are available. Sign up here for a time that works for you.
Involve others

This is your profession and we need your voice. Click here to learn more about how you can engage in and inform Power to the Profession.