Power to the Profession Decision Cycles 345+6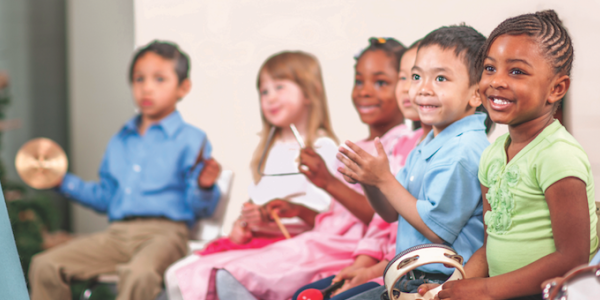 You are here
Decision Cycles 345+6

This set of draft recommendations, known as Decision Cycles 345+6, is the result of the careful deliberation on some critical questions. This document lays out a bold vision for the future of the profession and offers a unifying pathway to get there. Recommendations are focused on differentiating pathways, preparation, and compensation.
Thank you!

The decision cycle process as an iterative conversation with the field and the feedback we receive is essential as we draft our recommendations.
Revisions included in the final Decision Cycles 345+6 document were informed by a wide variety of feedback from the early childhood field including over 760 survey responses, 18 focus groups, 9 formal letters and statements, dozens of informal conversations, and targeted outreach to elevate underrepresented perspectives from communities of color and rural areas. 
The Task Force has come to agreement on Decision Cycles 345+6 and is using these recommendations to inform the final set of recommendations in Decision Cycles 7+8.
We need your voice!

The Decision Cycles 7+8 draft is now open for public comment. Visit the Decision Cycles 7+8 page to learn more.
Documents

Webinar

This recorded webinar was presented on December 18, 2018, and previews the content of the Decision Cycle 345+6 Discussion Draft 2.
Recursos en Español (Materials in Spanish)

Educadores hispanohablantes, sus experiencias, perspectivas y opiniones son necesarias para avanzar esta iniciativa. Por favor, tome un momento para explorar nuestra página en español sobre Power to the Profession (Revalorizar la profesión). Lea los documentos, compártalos con sus colegas, y luego mándenos sus relecciones vía correo electrónico a [email protected].
Power to the Profession Virtual Office Hours

Curious about Power to the Profession? Have feedback and input on the decisions being made? Want to support the movement and involve others? We want to hear from you! 
Power to the Profession Office Hours are your chance to ask questions, give feedback, and explore how you can help lead this movement. Gather a small group of colleagues and sign up together. These office hours are open to all and it's possible other advocates from around the country could be part of the discussion as well - which can lead to a rich and dynamic conversation!
Examples of past conversations:
- What makes Power to the Profession different from past initiatives to advance early childhood education?
- What is the Power to the Profession Task Force recommending in the discussion drafts?
- How can I be part of the Power to the Profession movement? How can I involve others?
Multiple days and times are available. Sign up here for a time that works for you.
Involve others

This is your profession and we need your voice. Click here to learn more about how you can engage in and infom Power to the Profession.