The Lunar New Year is a Global Celebration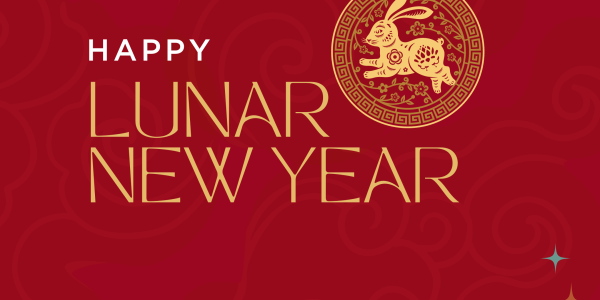 Sandy Baba, Debbie LeeKeenan, Shu-Chen Yen, Iris Chin Ponte
The new year is an incredibly important time that represents hope, new beginnings, and cultural unity around the world. Every year, the whole world comes together to celebrate the start of a new year, regardless of cultural and ethnic backgrounds. This collective celebration is a reminder that no matter how different our cultures may be, we are all united by one common time: the start of a new year.  
The start of a new year occurs at different times depending on your calendar and culture. This year, the Lunar New Year begins on January 22. While it is celebrated by many Asian cultures, each ethnic group may celebrate differently; for example, with fireworks, lion, and dragon dances in China, singing and dancing in Korea, or traditional dishes in Vietnam. Other cultures celebrate their new year on different calendar dates—the Jewish New Year (Rosh Hashanah), the Iranian/Persian New Year (Nowruz), the Islamic New Year (Muharram), and the Gregorian calendar New Year on January 1, to name a few. No matter when you celebrate a new year, this time is typically filled with joy, excitement, and family gatherings. It's inspiring to see so many people come together for something bigger than themselves, and it makes us feel proud to be part of a global community.  
For many ethnic groups, the Lunar New Year is a celebration of the arrival of spring and the beginning of a new year on the lunar calendar. It is the most important holiday in China, and it is also widely celebrated in South Korea, Vietnam, and countries with a significant overseas Chinese population.  
Commonly known as the Spring Festival in China, Lunar New Year is a 15-day celebration marked by many traditions. At home, families decorate windows with red paper cuttings and adorn doors with couplets expressing auspicious wishes for the new year. The Lunar New Year's Eve reunion dinner is the highlight that kicks off the holiday. This feast features a spread of symbolic dishes (such as a whole fish representing abundance) that brings good luck and fortune. The 15th and final day of the holiday is the Lantern Festival, during which people have tangyuan, or sweet glutinous rice balls, and children carry lanterns around the neighborhood at night to mark the end of the celebration. 
In the Chinese zodiac, 2023 is the Year of the Rabbit. In the Vietnamese and Gurung (Central Nepal) zodiac, the cat replaces the rabbit. In the Malay zodiac, the mousedeer replaces the rabbit. We also acknowledge that many Asian American and Pacific Islanders do not follow the Chinese/Lunar zodiac. 
The children in our programs are incredibly lucky to have us as their early educators. We are equipped with an anti-bias lens and professional development training to support their cultural identity development. By sharing different ways people celebrate the new year holidays, we are providing both mirrors and windows for the children in our classrooms: in some ways we are the same, in some ways we are different, and we can appreciate the differences.  
The families in our programs are a good place to seek knowledge and cultural resources when we lack information related to a community or family celebration. Families can teach us valuable cultural lessons and offer teaching staff and the children fascinating cultural learning about the children in our classrooms.  
In conclusion, a new year is an opportunity to celebrate our collective cultural unity. The Lunar New Year provides an opportunity to come together regardless of our backgrounds or beliefs, Asian or not, and to appreciate the beauty of our shared humanity. Everyone is welcome. It reminds us that we are all part of something much larger and more meaningful than ourselves. In this way, Lunar New Year serves as a reminder that when we join our hearts and minds together in the field of early childhood education, there's no limit to what we can accomplish.
---
Favorite Children's Picture Books About the Lunar New Year 

A Sweet New Year for Ren, by Michelle Sterling. Illus. by Dung Ho. 2022. 
Our Lunar New Year, by Yobe Qiu. 2019. 
Sam and the Lucky Money, by Karen Chinn. Illus. by Cornelius Van Wright and Ying Hwa-Hu. 2013. 
The Tray of Togetherness, by Flo Leung. 2022. 
This is Tet! Rhyming Story About Lunar New Year, by Tam Bui. Illus. by Mai Ngo. 2022. 
Tomorrow Is New Year's Day: Seollal, A Korean Celebration of the Lunar New Year, by Aram Kim. 2022. 
Adult Resources 

"Anti-Bias Leaders ECE: A Guide to Change. For Change." With Louise Derman-Sparks, Debbie LeeKeenan, & John Nimmo. Anti-biasLeadersECE.com 
Celebrate! An Anti-Bias Guide to Including Holidays in Early Childhood Programs. 2nd ed. By Julie Bisson. 2017.  
---
References

Blakemore, E. 2022. "Why Lunar New Year Typically Prompts the World's Largest Annual Migration." National Geographic. nationalgeographic.com/history/article/lunar-new-year 
PBS American Portrait. "Lunar New Year Is a Wonderful Holiday." pbs.org/american-portrait/collection/113/lunar-new-year-is-a-wonderful-holiday/ 
Sandy Baba
Sandy Baba, PhD, is a recognized researcher and practitioner in early care education and family service development. Dr. Baba has led and participated in numerous statewide and national quality rating improvement system efforts. She developed a family engagement framework to support low-income Asian American immigrants that was recognized by the U.S. Department of Education. Dr. Baba is an advocate and well known for her dedication to creating inclusive learning environments for children and adults. In 2008, Dr. Baba led a group of early childhood experts and founded the NAEYC Asian Interest Forum with a goal to elevate the workforce, families and children in the United States and the globe. Dr. Baba has degrees in Asian Studies (B.A., University of California, Davis), Early Childhood Education (M.A, San Francisco State University), and Transformative Studies in Global Education Management and Advocacy (PhD., California Institute of Integral Studies). Her academic interests include classroom-based coaching and mentoring for early childhood practitioners, with a focus on mental health support. She is also interested in the positive effects of school environments on child development, using community-driven interventions to promote family engagement in the classroom. Dr. Baba is currently a senior adjunct professor at Pacific Oaks College, Graduate School of Human Development and Education, and board member for The Council for Professional Recognition. For more information about the Asian Interest Forum, visit: https://sandybabaece.wixsite.com/naeycaif
Debbie LeeKeenan
Debbie LeeKeenan, MEd, is a lecturer, consultant and author. She has been in the field of early education for over 50 years. She is a former preschool, special education, and elementary school teacher. She was director of the Eliot-Pearson Children's School at Tufts University from 1996 to 2013. She has been a member of the early childhood faculty at Tufts University, Lesley University and the University of Massachusetts in Amherst. Debbie is a producer of the new award winning film, Reflecting on Anti-bias Education in Action: The Early Years, released in April 2021. Her co- authored books include: From Survive to Thrive: A Director's Guide for Leading an Early Childhood Program and Leading Anti-bias Early Childhood Programs: A Guide for Change. Debbie was awarded the 2022 National Association for the Education of Young Children (NAEYC) Asian Interest Forum Leadership Award for demonstrating professional excellence, integrity and social responsibility to better the lives of many children, families, the ECE workforce of Asian descent and the ECE field as a whole. Debbie is Chinese-American, the child of first-generation immigrant working-class parents who grew up in New York City, and is part of a multi-racial family. Her work has been published in numerous journals and books, including Young Children and Child Care Exchange. For more information,https://www.antibiasleadersece.com.
Shu-Chen Yen
Shu-Chen (Jenny) Yen, PhD, a professor in the Department of Child and Adolescent Studies, California State University, Fullerton (CSUF), has more than 25 years of professional experience in ECE. She has done substantial service to the ECE field at the local, state, and national levels. Her services stemmed from the Orange County AEYC's Peace Camp in 2000, and as of today, she focuses on raising scholarships for children living in homeless shelters to attend the camp. At the state level, she was the former Secretary and Vice President of CAAEYC; she was the founder of the Mandarin workshops and for the CAAEYC Honor an Early Childhood Educator Award. At the national level, she serves on several committees including the co-founder of NAEYC's Asian Interest Forum, a member of the NAEYC CEO Search Committee, was a member of the Affiliate Advisory Council, Nominating Committee, etc. She has also been an advocate for young children through her work as a children's book author. She has created several "social stories" in timely response to multiple international natural disasters and social crises, including typhoons hurricanes, COVID-19, and anti-Asian racism.
Iris Chin Ponte
Iris Chin Ponte, PhD, is director and classroom teacher at the Henry Frost Children's Program in Belmont, MA. She is an adjunct faculty member in the Graduate School of Education at Lesley University. Recognized as an Exchange Emerging Leader in 2015, Iris is a former Fulbright Scholar, with expertise in cross-cultural issues in education in the United States, the United Kingdom, Taiwan, China, Japan, and Newfoundland. She worked for Sesame Street Research at the Children's Television Workshop in New York and has published in the areas of children and technology, behavior management, children's play, outdoor environmental design, early education program leadership and birth parent reunions and heritage trips for adoptees in China. Dr. Ponte has received professional recognition from the Children's Defense Fund, CBS, and the American Educational Research Association and was awarded the Thomas J. Watson IBM Fellowship.