Supporting Early Educators in Higher Education: Exploring Both Sides of the Coin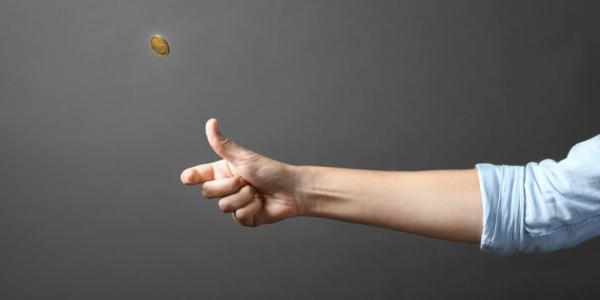 Sue Russell, Mary Harrill, Abbie Lieberman
This blog post was originally published on New America's website on November 19, 2019.
"Me gustaria que por lo menos una vez al mes, yo pudiera hablar con una persona que entiende el programa y que supiera cuales son las materias que necesito para obtener mi S.A. Degree. Y no se ni alguien preguntar. Aveces me siento sola en un mar abierto sin mirar la orilla. Pero Primeramente voy a llegar." ("I would like that at least once a month, I could talk to a person who understands the program and knows the subjects I need to get my degree. And I don't know anyone to ask. Sometimes I feel alone in an open sea with no sight of the shore. But before anything else I'm going to get there.")
Florida T.E.A.C.H. Recipient
There is strong agreement that early childhood educators and the young children they care for benefit when they have postsecondary education. Early childhood educators do critically important work that requires specialized knowledge and skills. As illustrated in the opening quote, however, attaining advanced degrees can be particularly challenging for this racially, ethnically, and linguistically diverse workforce, made up almost exclusively of women. Many of them experience economic insecurity because of abysmally low wages; this means that discussion about higher education as it relates to the early childhood profession often focuses on the challenges these workers face when they try to balance full-time jobs with the demands of higher education and family life.
But higher education is a two-sided coin, with the student on one side and the faculty and program on the flip side. Faculty and programs face their own set of challenges, sometimes coming from the institution of higher education (IHE), sometimes from state or federal policies. To truly advance the early childhood education (ECE) workforce, we will need to pay attention to both sides of higher education.
With over 3,000 early childhood degree programs (associate through doctoral level) across the United States, the ECE higher education landscape is varied and complex, depending on which sector of the workforce the program is preparing (e.g., age range and/or early learning setting), state (and sometimes federal) regulations and legislation that set ECE personnel qualifications, and state and institutional policies that set requirements related to credit hours, general education, and other aspects of degree design.
Complicating faculty efforts to support students as fully as they desire are the overall challenges in the ECE profession related to low compensation and barriers to higher education, the low status of ECE programs on many campuses, significant pressure campus leaders face to prepare students for living wage careers, and the reality that states have drastically cut budgets for higher education in recent years.
To be sure, despite underfunding and lack of support from higher education leadership, ECE degree programs have made strides in redesigning programs to respond to student needs. For example, over 80 percent of ECE degree programs accredited by the National Association for the Education of Young Children (NAEYC) offer hybrid program delivery models, 12 percent are offered fully online, and only 7 percent are offered solely face-to-face. This provides flexibility to students who work full time or live far from a campus. Many programs also offer evening and weekend courses, and, particularly those at the associate degree level, often connect students to wraparound services to support housing, transportation, and financial aid needs.
There are ongoing, thorny challenges that impact both programs and students, such as access to quality field experiences, support for students who are English learners, articulation/transfer agreements between programs, academic preparation of students (particularly in mathematics), and low enrollment.
In the coming year, NAEYC, New America, and the T.E.A.CH. Early Childhood National Center are working to address the complicated policies where higher education and early education meet. Here are our agendas:
NAEYC
Power to the Profession (P2P) is a national collaboration to define the early childhood profession by establishing a unifying framework for career pathways, preparation, competencies, responsibilities, and compensation. The Decision Cycles of P2P contain numerous recommendations for the IHE community on the structure and content of professional preparation pathways, their accountability, and the resources and infrastructure needed for these pathways to be effective. With the completion of this unifying framework nearing, NAEYC is launching an ambitious agenda to support the IHE community in implementing the recommendations. High priorities include aligning NAEYC's IHE accreditation system to its new Professional Standards and Competencies for Early Childhood Educators as well as ensuring that accreditation supports programs in gaining the necessary infrastructure and resources they need to effectively prepare early childhood educators.
NAEYC will also be leveraging the program data collected through its accreditation system to advance the profession's understanding of the preparation landscape and the components of quality preparation. Given the under-resourced and low status of early childhood degree programs, NAEYC will be helping higher education leaders (e.g., presidents, provosts, deans) to grow their understanding of the importance of ECE, the complexity of knowledge and skills these educators need, and the necessity of professional preparation; and to increase their engagement with and investment in their institutions' ECE programs.
New America
ECE faculty want to serve students well and see them succeed in higher education and the workplace, but significant reform is needed to improve access to and quality of higher education programs. In February, New America's Early & Elementary Education Policy team convened a group of approximately 35 researchers, education administrators, program administrators, and advocates from the ECE, teacher preparation, and higher education fields for a discussion on how IHEs can better equip those teaching and caring for young children. New America held this discussion through the lens of IHEs and explored the barriers that are inhibiting them from serving these students well.
New America has convened a group of 17 experts across fields to further dig into these issues this fall. The group identified five key areas IHEs need to address in order to improve both access and quality for early educators:
Providing the social, academic, and financial support that this population of students (e.g., low-income, diverse, first-generation, part-time) needs to be successful.
Serving the needs of this linguistically diverse workforce.
Supporting faculty recruitment and development.
Navigating requirements around field placements, including access and quality.
Supporting student needs regarding remedial education and general education requirements.
At the crux of this work is identifying levers for change: is the problem something an institution can address with a policy change? Something a philanthropic group can solve with an influx of funding? An issue that might require changes to local, state, or federal policy? In spring 2020, New America will share innovations to aid IHEs in serving the early education workforce identified by the working group.
T.E.A.C.H. Early Childhood National Center
The T.E.A.C.H. Early Childhood National Center (National Center) licenses and supports state organizations to operate T.E.A.C.H. Early Childhood scholarship programs. For many years T.E.A.C.H. counselors across the country have talked about the barriers they see their scholarship recipients facing. The demographics of the typical scholarship recipient mirror the demographics of college non-completers: working, low income, first generation, ethnically and linguistically diverse college students. That is why it's important to not put additional obstacles in their pathway to a degree.
The National Center decided to more formally examine what T.E.A.C.H. recipients perceive to be their biggest barriers by asking them; 2,071 early childhood educators told us what they thought. But the National Center also asked their T.E.A.C.H. counselors and higher education faculty at the colleges and universities that they attend to identify these barriers as well. And it is these voices that are driving the National Center to partner with colleagues at New America and NAEYC, to find real solutions and promising strategies to make their pathways to degrees easier and more achievable. They deserve our help, just as the many children in their classrooms need them to be the best they can be.
Throughout the next year, NAEYC, New America, and the National Center will be releasing findings from these varied but related bodies of work. To truly reform higher education so that institutions can effectively serve the early childhood workforce, it's important to analyze the challenges from multiple angles. We're collaborating to help each other think about the different sides of the coin and we hope you will learn from our discoveries and engage with us as we explore ways to make higher education more accessible and achievable for the ECE workforce.
Sue Russell
Sue Russell is Executive Director of T.E.A.C.H. Early Childhood® NationalCenter.
Mary Harrill
Mary Harrill is Senior Director of Higher Education at NAEYC and a food consumer and experimenter extraordinaire in her off-time.
Abbie Lieberman
Abbie Lieberman is Policy Analyst, Education Policy Program at New America.