Recommendations for Public Policymakers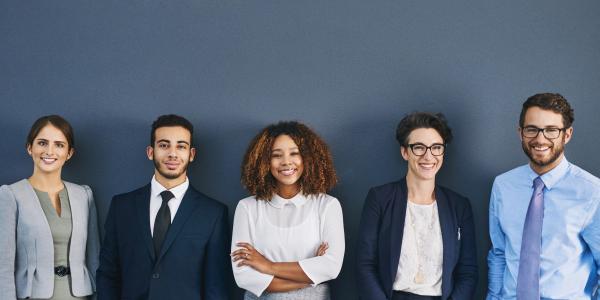 You are here
Use an equity lens to consider policy impacts on all children and on the bonds between them and their families. Work to change any policy that either directly or through unintended negative consequences undermines children's physical and emotional well-being or weakens the bonds between children and their families.

Increase financing for high-quality early learning services. Ensure that there are sufficient resources to make high-quality early childhood education universally accessible. Every setting should have the resources it requires to meet the needs of its children and families. This includes ensuring equitable access to high-quality higher education and compensation for a qualified workforce. See the NASEM report Transforming the Financing of Early Care and Education for more details.7
Revise early learning standards to ensure that they reflect the culturally diverse settings in which educators practice. Provide ongoing, in-depth staff development on how to use standards in diverse classrooms. Quality rating and improvement systems should further the principles of equity across all aspects of education, including curriculum, instruction, full inclusion, family engagement, program design, and delivery.
Make sure policies promote the use of authentic assessments that are developmentally, culturally, and linguistically appropriate for the children being assessed and use valid and reliable tools designed for a purpose consistent with the intent of the assessment. Assessments should be tied to children's daily activities, supported by professional development, and inclusive of families; they should be purposefully used to make sound decisions about teaching and learning, to identify significant concerns that may require focused intervention for individual children, and to help programs improve their educational and developmental interventions.
Increase opportunities for families to choose early childhood programs that serve diverse populations of children. Incentivize these choices and seek to provide supports such as transportation. These supports will help to reduce the segregation of programs (primarily by race, language, ability, and class), which reflects segregated housing patterns and fuels persistent discrimination and inequities.
Include community-based programs and family child care homes in state funding systems for early childhood education. Ensure that these systems equitably support community-based programs and engage community members and families in activist and leadership roles. Support the educators who work in community-based programs so they can meet high-quality standards while allowing families to choose the best setting for their needs.
Ensure sufficient funding for, access to, and supports for children, teachers, and administrators to respond to children's behaviors that others find challenging. Mental health supports and prevention-oriented interventions can help meet each child's needs, including mental health challenges, without stigmatization, and eliminate the use of suspensions and expulsions across all early childhood settings.
Establish comparable compensation (including benefits) across settings for early childhood educators with comparable qualifications, experience, and responsibilities. Focusing only on comparable compensation for those working in pre-K settings will deepen disparities felt by educators working with infants and toddlers, who are disproportionately women of color. Including educators working with infants and toddlers in compensation policies is a fundamental matter of equity.
Incorporate the science of toxic stress and adverse childhood experiences (ACEs) into federal and state policies and programs. Trauma-informed care and healing-centered approaches can support resilience and help mitigate the effects of toxic stress and ACEs, which affect children of all social groups but disproportionately affect children of marginalized groups.
Promote national, state, and local policies that promote and support multilingualism for all children. This can include funding for early learning dual-language immersion programs, early childhood educator professional development for teaching and supporting emergent bilinguals, and the inclusion of multi/dual language promotion in quality rating and improvement systems.
Set a goal of reducing the US child poverty rate by half within a decade. A 2019 National Academies of Sciences report provides a consensus approach to achieving this goal through specific policies such as supporting families' financial well-being and stability, ensuring universal child health insurance, and providing universal access to early care and education.8

---

Click to view the full list of endnotes.