From Survive to Thrive: A Director's Guide for Leading an Early Childhood Program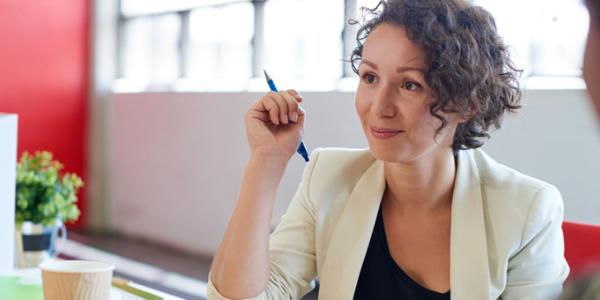 Debbie LeeKeenan, Iris Chin Ponte
About the Book
With so many demands and limited time, being an early childhood program leader is more challenging than it's ever been. This guide, grounded in current research and based on the experiences of the authors as well as directors from across the country, blends theory with practical tips you can implement immediately. Each chapter provides the building blocks you need to
Develop effective policies and procedures

Manage a healthy budget

Build a strong staff

Forge robust home–­school partnerships

Handle confrontation and conflict

Achieve and maintain full enrollment
Plus, each chapter recommends additional resources you can explore to take your knowledge and professional development to the next level. Use the guidance and strategies contained in this book to go from surviving in your role as director to thriving in it.
Debbie LeeKeenan
Debbie LeeKeenan is an early childhood consultant, lecturer, and author. She was director and lecturer at the Eliot-Pearson Children's School, the laboratory school affiliated with the Eliot-Pearson Department of Child Study and Human Development at Tufts University in Medford, MA, from 1996 to 2013. She has also held academic teaching positions at Lesley University in Cambridge, MA, and the University of Massachusetts Amherst. She is a coauthor of Leading Anti-Bias Early Childhood Programs: A Guide for Change (2015), from Teachers College Press and NAEYC.
Iris Chin Ponte
Iris Chin Ponte, PhD, is director and classroom teacher at the Henry Frost Children's Program in Belmont, MA. She also currently serves as an adjunct faculty member at Lesley University's Graduate School of Education. Iris previously worked for Sesame Street Research at the Children's Television Workshop (now Sesame Workshop) in New York among many other media and research institutions.
Reviews
Not since Paula Jorde Bloom's work on quality leadership for directors have I seen a resource so thorough. From Survive to Thrive is an essential guide for any current or aspiring director to use in actively preparing for and successfully navigating the many aspects of leadership in early childhood education. College professors teaching ECE administration will find this an invaluable book for teaching others how to become effective leaders.
—Linda S. Anderson, Adjunct Professor, Aurora University and Rasmussen College
This accessible book provides early childhood program leaders with a helpful structure for their complex roles and a valuable array of resources to make intentional, thoughtful decisions every day.
—Robyn Brookshire, Director, Early Learning Center for Research and Practice, University of Tennessee, Knoxville
LeeKeenan and Ponte remind early childhood education leaders that we have the best job in the world! We are engineers, conductors, participants in play. We can ignite imaginations one minute, then wipe children's tears and guide the growth of teachers in the next. The authors examine true-to-life program scenarios in concrete, intentional ways and provide tips and ideas that are helpful for all directors. As a 45-year veteran director, I recommend this book to any early childhood leader who seeks to thrive at this job.
—Johanna Booth-Miner, Director and Owner, Live & Learn Early Learning Center
A much-needed book for anyone taking on the job of directing an early childhood program. With its comprehensive, detailed discussion of the many facets of this position, this resource will find a special place on all new directors' desks.
—David Elkind, Professor Emeritus of Child Development, Tufts University
 
Buy now
Read an excerpt