From Survive to Thrive: A Director's Guide for Leading an Early Childhood Program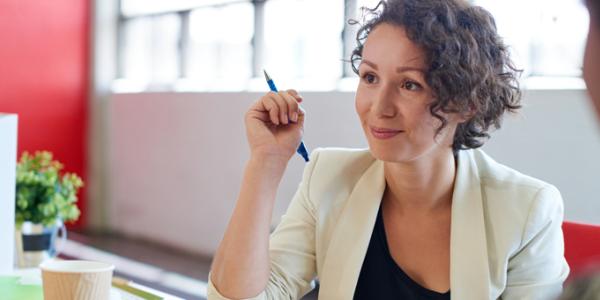 Debbie LeeKeenan, Iris Chin Ponte
About the Book

With so many demands and limited time, being an early childhood program leader is more challenging than it's ever been. This guide, grounded in current research and based on the experiences of the authors as well as directors from across the country, blends theory with practical tips you can implement immediately. Each chapter provides the building blocks you need to
Develop effective policies and procedures
Manage a healthy budget
Build a strong staff
Forge robust home–­school partnerships
Handle confrontation and conflict
Achieve and maintain full enrollment
Plus, each chapter recommends additional resources you can explore to take your knowledge and professional development to the next level. Use the guidance and strategies contained in this book to go from surviving in your role as director to thriving in it.
This section includes sample content from inside the book (PDF).

Preface
Chapter 1: What Does It Mean to Be a Director?

The Director as Both Manager and Leader
Know Yourself

Recognizing Your Personal Attributes
Identifying Your Leadership Traits

Practice Facilitative Leadership
Treat Teachers the Same Way You Expect Teachers to Treat Children
Give Yourself the Permission to Lead
Recognize What You Really Have Control Over

Chapter 2: Program Context and Culture

Reading and Understanding the Context of Your Program

Gather Information
Analyze the Information
Set Program Goals and Develop an Action Plan

Creating and Cultivating the Culture of Your Program

Strong Relationships
Meaningful and Effective Communication
A Welcoming Environment
Risk Taking, Reflection, and Growth

Chapter 3: Achieving and Maintaining Program Quality

Developing Policies and Procedures

Vision and Mission Statements
Organizational Chart
Safety Procedures
Identifying and Reporting Suspected Child Neglect and Abuse
Guidance and Discipline

Licensing Basics

Physical Space
Staff Education and Training Requirements
Health
The Licensing Process

Accreditation
Quality Rating Improvement Systems
The Flow of the Year: A Director's Big-Picture To-Do List

Chapter 4: Budget and Finances

Basic Budgeting Concepts

Identifying Revenue and Expenses
Developing Financial Policies and Procedures
Selecting a Financial Management System

Tips and Strategies for Preparing an Effective Budget

Be Transparent and Assume Accountability
Allow for Autonomy
Be Strategic
Be Flexible

Help! What Do I Do When My Budget Isn't Working?

Step 1: Find Out What's Wrong
Step 2: Reduce Your Expenses
Step 3: Speed the Inflow of Revenue
Step 4: Explore New Income Sources

Keys to Successful Fundraising

Chapter 5: Program Curriculum

How Do You Decide the Best Curriculum Approach or Model for Your Program?
Curriculum Approaches

Packaged Curricula 
Play-Based Learning
Emergent Curriculum
Project-Based Learning

Integrating Best Practices and Early Learning Standards
Supporting Your Teachers in Implementing Curriculum
When the Curriculum in Your Program Is Not Working
How Do Teachers Document Their Implementation of the Curriculum?
Ongoing Maintenance of a High-Quality Curriculum 

Chapter 6: Observation, Assessment, and Documentation

Observation and Assessment 

Program Assessment
How Am I Doing? Evaluating the Director
Assessing What Children Are Learning

What Is Documentation?

Moving Toward a Culture of Documentation
Practical Tips for Facilitating Documentation

Chapter 7: Staffing

Staffing Models and Scheduling
Hiring Great Teachers

Consider the Qualifications and Qualities You Need and Want
Advertising for Applicants
Interviewing Candidates

Retaining Great Teachers
Communicating with Staff
Teacher Observation and Evaluation
Supervising Teachers
Staff Meetings
Supporting Your Staff's Professional Development

Goal Setting to Empower Teachers
Ideas for Effective Professional Development

Managing Confrontations, Conflicts, and Challenges with Staff Members 
Staff Dismissals: Having to Let Someone Go

Chapter 8: Working with Families

The Family's Role in Children's Learning and Development
The Director's Role in the Home–School Partnership
The Teacher's Role in the Home–School Partnership
Funds of Knowledge Approach
Welcoming Families to Your Program
Communicating with Families About the Program
Communicating with Families About Individual Learners

Using Technology to Communicate with Families

Family Engagement
Home Visits and Visits Outside of the Center
Family Meetings and Conferences
Building Community Through Family Events
Managing Confrontations, Conflicts, and Challenges with Families

Conflict Between Program Staff and Families
Conflict Between Family Members in the Context of the Program

Chapter 9: Center Enrollment

Marketing, Advertising, and Recruiting 

Market Research
Be Clear About Your Program's Mission, Philosophy, and Services
Marketing Tools and Avenues

Application and Admissions Process

Application Materials
Family Interviews
Admissions and Selection
Notification of Acceptance and Intake Forms

Conclusion: Balancing Act—Managing Your Role as the Director

Principle 1: Manage Your Time . . . and Appreciate Its Returns
Principle 2: Learn to Let Go
Principle 3: Exercise "Rotated Neglect"
Principle 4: Make Time for Self-Care
Principle 5: Be a Lifelong Learner
Principle 6: Network
Principle 7: Be an Intentional Decision Maker

References
Acknowledgments
About the Authors
Product Code: 1136
ISBN: 978-1-938113-36-9
Publish Date: 2018
Citation (in Chicago 17th ed. style): 
LeeKeenan, D., & I.C. Ponte. 2018. From Survive to Thrive: A Director's Guide for Leading an Early Childhood Program. Washington, DC: NAEYC.
Debbie LeeKeenan
Debbie LeeKeenan, MEd, is an early childhood consultant and lecturer (www.antibiasleadersece.com) in Seattle, Washington. Debbie has been an educator for over 45 years and worked with Carolyn Edwards at the University of Massachusetts Lab School from 1986–1993. She was also a long-time director/lecturer at the Eliot-Pearson Children's School at Tufts University. [email protected]
Iris Chin Ponte
Iris Chin Ponte, PhD, is director and classroom teacher at the Henry Frost Children's Program in Belmont, MA. She is an adjunct faculty member in the Graduate School of Education at Lesley University. Recognized as an Exchange Emerging Leader in 2015, Iris is a former Fulbright Scholar, with expertise in cross-cultural issues in education in the United States, the United Kingdom, Taiwan, China, Japan, and Newfoundland. She worked for Sesame Street Research at the Children's Television Workshop in New York and has published in the areas of children and technology, behavior management, children's play, outdoor environmental design, early education program leadership and birth parent reunions and heritage trips for adoptees in China. Dr. Ponte has received professional recognition from the Children's Defense Fund, CBS, and the American Educational Research Association and was awarded the Thomas J. Watson IBM Fellowship.
Reviews
Not since Paula Jorde Bloom's work on quality leadership for directors have I seen a resource so thorough. From Survive to Thrive is an essential guide for any current or aspiring director to use in actively preparing for and successfully navigating the many aspects of leadership in early childhood education. College professors teaching ECE administration will find this an invaluable book for teaching others how to become effective leaders.
—Linda S. Anderson, Adjunct Professor, Aurora University and Rasmussen College
This accessible book provides early childhood program leaders with a helpful structure for their complex roles and a valuable array of resources to make intentional, thoughtful decisions every day.
—Robyn Brookshire, Director, Early Learning Center for Research and Practice, University of Tennessee, Knoxville
LeeKeenan and Ponte remind early childhood education leaders that we have the best job in the world! We are engineers, conductors, participants in play. We can ignite imaginations one minute, then wipe children's tears and guide the growth of teachers in the next. The authors examine true-to-life program scenarios in concrete, intentional ways and provide tips and ideas that are helpful for all directors. As a 45-year veteran director, I recommend this book to any early childhood leader who seeks to thrive at this job.
—Johanna Booth-Miner, Director and Owner, Live & Learn Early Learning Center
A much-needed book for anyone taking on the job of directing an early childhood program. With its comprehensive, detailed discussion of the many facets of this position, this resource will find a special place on all new directors' desks.
—David Elkind, Professor Emeritus of Child Development, Tufts University
 
Buy the Print Book
Buy the E-book