Serious Fun: How Guided Play Extends Children's Learning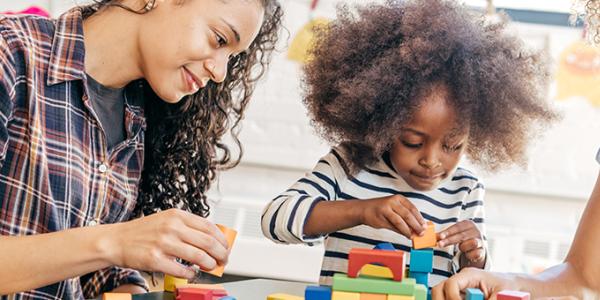 Marie L. Masterson, Holly Bohart
Marie L. Masterson
Marie Masterson, PhD, is the director of quality assessment at the McCormick Center for Early Childhood Leadership. She holds a doctorate in early childhood education, is a licensed teacher, and is a national speaker, child behavior expert, and author of multiple books and articles that address research-based, practical skills for behavior guidance, high-quality teaching, family child care, leadership, and parenting. Marie provides content expertise and consultation to organizations involved in quality improvement and leadership development.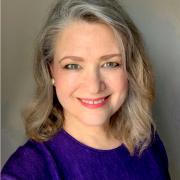 Holly Bohart
Holly Bohart is senior editor in Books and Related Resources at NAEYC. She formerly taught in special education early childhood programs.
Reviews
Serious Fun demonstrates the importance not only of children's play but also of teachers' roles as intentional facilitators. Educators will find strategies that best fit children's needs as well as ways to share with families the importance of play for all areas of learning.
—Noelle Woytko, Lead Preschool Teacher, Children's Village, Philadelphia
Through a vibrant narrative, the authors explain how a playful approach to learning paired with teachers' astute observation skills facilitate optimal development for children. If you are seeking an authoritative resource on play, update your library with Serious Fun: Guiding Play to Extend Children's Learning.
—Vivien Geneser, Associate Professor, Texas A&M University–San Antonio
This is the perfect book for every educator who sees play as valuable for learning and for those who are still exploring play-based approaches in their settings. As an educator for 35 years, I wish this book had been around during my early teaching of young children. I appreciate the courage shown in producing such a resource for current and future educators, and I can't wait to share it with my colleagues and the families I serve.
—Melody Robinson, Owner/Director, Parent's Helper Home Daycare, Oak Park, IL
Effective educators understand and support the role of both free and guided play in early learning settings. The authors have captured the power of play with real-life situations and scenarios. You'll be encouraged to reflect on your own practices and ways you can adapt the ideas to your own setting. 
—Kathryn Raasch, Principal, Wayne Township Preschool, Indianapolis
With suggestions that are well supported by research, professional standards, and resources, this comprehensive book illustrates how practitioners can support and guide play to benefit all children.
—LaDonna Atkins, Professor of Child Development, University of Central Oklahoma
Teachers are essential to facilitating play so that it is filled with learning opportunities. This book addresses the critical considerations for supporting playful learning and instruction in practical ways.
—Gaye Gronlund, retired educational consultant and coauthor of Saving Play: Addressing Standards Through Play-Based Learning in Preschool and Kindergarten
This volume is rooted in current best practices and built on a firm foundation of developmentally and culturally appropriate teaching. The influence of both Vygotsky and Malaguzzi are evident throughout the text in how educators respect and build on young children's enormous capacity for learning. The book also offers support for teachers wanting to communicate with families the advantages of play for each learning domain.
—D. Reece Wilson, Assistant Professor, James Madison University
[Serious Fun: How Guided Play Extends Children's Learning] offers richly informative and timely coverage of a paradigm that perhaps can stop, once and for all, the cycle of alternating between overly didactic instruction and overly permissive free play. The book provides many opportunities to consider important basic questions about the adult's role in children's play and the relationship between teaching, playing, and learning. Play is valuable, certainly, even when it does not contribute to the curriculum and even if teachers are not involved. Nevertheless, this book draws attention to the role of teachers (or parents) in providing background experiences, making play provisions, and implementing interactional strategies; in other words, guiding the play of young children.
—Excerpt from Teachers College Record review by James Johnson
Buy the Print Book
Buy the E-book