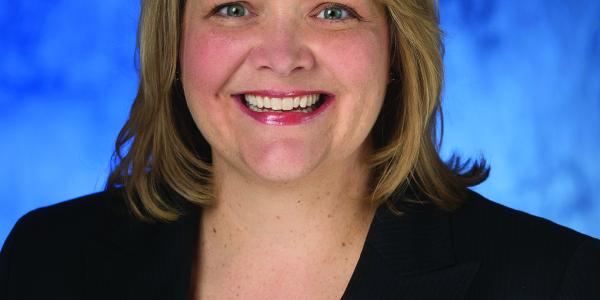 You are here
Dear Colleagues,
During the COVID-19 pandemic, I have never been prouder to be a part of this community and a part of the NAEYC family. Adapting quickly is something early childhood educators are known for, and you've done it with professionalism and grace. In doing so, you have shown the world that you are essential—not just to the children and families you serve, but to the entire social and economic fabric of our communities.
As summer ends, the early childhood education community, like the rest of the world, is adjusting to a new "normal." The transitions and traditions we typically associate with this time of year are most likely not the same for any of us.
But there are two things I know will stay the same: you'll still be there for our youngest learners and NAEYC will be there for YOU. We are working tirelessly to advocate for you at the local and federal levels to ensure you have the resources you need. Our biggest priority is securing substantial public investments that account for the devastating economic impact to child care as well as the sustained resources necessary to rebuild our field. We are dedicated to providing you with the highest quality professional development and content. And we are committed to strengthening the connections that bind this community—this family—together.
I hope you will visit us online and take advantage of these amazing resources:
Together, we've proven that early childhood educators are critical participants in successfully finding our collective way to a new, more positive, more equitable "normal." And we can't stop now! After all, each of you is essential.
Onward!

Rhian Evans Allvin
Chief Executive Officer
 
Early childhood educators are working tirelessly to survive the devastating public health and economic crisis caused by COVID-19, and they are not alone.
NAEYC is a leading voice on behalf of the diverse, dynamic early childhood field. Through surveys, policy recommendations, webinars, resources, alerts, and more—in partnership with our Affiliates and other national and state organizations—NAEYC has been a fierce and relentless advocate.
Become a TYC contributor!

Share your professional knowledge with us by emailing [email protected]. Learn more about submitting your photos. We'd love to include your submissions!
Rhian Evans Allvin
Rhian Evans Allvin is the chief executive officer of NAEYC. She is responsible for guiding the strategic direction of the organization as well as overseeing daily operations. Before joining NAEYC, Evans Allvin was a guiding force in Arizona's early childhood movement for more than 15 years, including serving as CEO of Arizona's First Things First.