Message from the TYC Editorial Team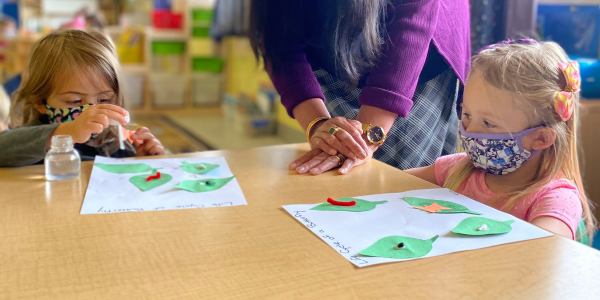 You are here
In this issue's theme of Nature Learning Indoors and Out, you'll read about "Climbing Trees, Risk, and Relationships: Using Nature to Empower Childre." Also featured are articles about "Using Nature Contact to Support Children Under Stress" and promoting observation skills and science knowledge through observational drawing. Wrapping up the theme is a photo essay capturing one educator's approach to "Using Nature to Spark Creativity, Agency, and Imagination" during the pandemic. Read too about tips for "Stepping Back to Nurture."
Also in the pages of this issue are pieces about cross-area play and how to integrate it into preschool settings; thinking in new and different ways about field trips, or venturing out; and a Now Read This feature devoted to books about children in foster care.
Reflection Questions from This Issue

After reading about using nature to empower children such as when climbing trees, how and when do you support children's risk taking and discovery? What else might you do to empower children in nature?
Are you currently working with a child who is experiencing stress or stressful moments? Looking through this issue's vignettes and recommendations, which practices might help you use nature to support this child?
Have you tried to incorporate cross-area play into your setting? If so, what kind of feedback did you receive? Check out "Sharing Cross-Area Play Benefits" to help make the case for cross-area play with colleagues, administrators, and families.
We encourage you to share your voice with us! Submit an article, nominate yourself or a colleague to be a feature teacher, or provide feedback to us about TYC.