Our Proud Heritage. Can We Change Early Care and Education?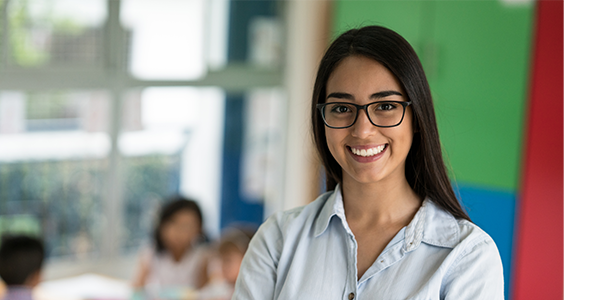 You are here
Editors' note

In September, the early childhood education profession lost a valued researcher, devoted historian, and passionate advocate when Edna Ranck passed away at the age of 85. Dr. Ranck had served as the editor of Our Proud Heritage for the past ten years. This column, in the December issue of Young Children, was to be her farewell contribution as editor. Her incalculable contributions to this publication and the profession are greatly appreciated by all, and she will be sorely missed.
Dr. Ranck's storied journey through the profession of early childhood education began in the 1960s in Goshen, New York, where she lived with her husband and three young sons. She began teaching kindergarten at her church and eventually earned her teaching certification. In 1971, she moved to New Jersey as the director of a private, non-profit child care center. In the mid-1980s, she joined the New Jersey Department of Human Services as child care coordinator, a role she would hold until 1998, when she moved to Washington, DC, to direct public policy for a national nongovernmental organization. Along the way, she earned her doctorate from Columbia University, writing her dissertation on the history of New Jersey's early care and education efforts. She also published a number of book chapters and many journal articles.
Dr. Ranck's final column clarifies a significant aspect of the implementation of early care and education programs and services: the early childhood workforce. She identifies the problems facing the early childhood workforce, including the terminology defining who we are and the societal and political views about why we are here. Then, she examines key historic events and figures that contributed to the profession's challenges. Finally, she delves into very recent efforts to shape and strengthen the early childhood workforce—crucial endeavors that have taken on added importance with the onset and duration of the COVID-19 pandemic.
The early childhood workforce: Who we are and why we are here

Numerous events and experiences have characterized the development of the early care and education field over 200 years of the history of the United States. Early care and education professionals, advocates, and supporters have worked to solve real and perceived problems within the early childhood education workforce, but without complete success. One ongoing issue is how we—and others—define who we are.
Any research for references related to "early childhood education" in an index necessitates searching for multiple keywords. In mainstream media, news articles and columns commonly use several different terms, often in the same paragraph, to refer to early childhood education. For example, in a recent New York Times article titled "Day Care Centers Say Welcome Back, Keep Your Distance," the reporter uses 11 different terms in 26 references: school (10), preschool (4), daycares and child care (3 each), and once for each of the following: early childhood centers, centers, day care center, day school, family day care, and academy (Abkowitz 2020, 4). This is just one example of how inexact words are used to characterize and discuss early childhood education.
How can a uniform, more precise terminology be introduced? Rhian Evans Allvin explains why "day care" and "school" are inappropriate for describing programs for young children, citing "early learning" as a more accurate phrase to replace the many frequently used words in the media (2016). Among other more precise terms to be considered are:
early educators, not preschool teachers or child care givers;
undersourced, not undervalued;
investment, not spending;
and professional development, not training workshops (Drummond 2002, 82).
Through more precise terms, we can emphasize that we are a profession and professionals who, with the appropriate supports and resources, are prepared to meet the standards and competencies expected of the profession (NAEYC 2019). It has been a long road, though, toward unifying terminology to identify who we are.
Another ongoing issue for the early childhood workforce relates to societal and political misconceptions about young children educated and cared for outside of the home. There are many reasons why early learning and care settings are needed (whether in a home-based setting, a center-based setting, or within a school building). One fundamental reason is to meet the needs of families. (Another is to help every child reach their potential!) High-quality early childhood settings offer engaging, safe, and nurturing places for young children while families are working. Yet, the early childhood workforce continues to face opposing views about why we are here and the necessity of accessible, high-quality early learning programs for all families.
To understand how we can overcome these ongoing issues, we need to understand how the past has influenced the present and how, if ignored or left unaddressed, the past will delay the future.
Part I: An overview of the earliest beginnings of early childhood education

As other Our Proud Heritage columns have highlighted, the field of early childhood education has a rich and varied history. Historians have well documented the lessons of the field's key founders whose work shapes who we are as professionals and defines why we are here.
For example, John Amos Comenius (1592–1670) is often cited as a major figure from Western Europe who formed the foundation of our profession in the United States. He taught and preached in his native Bohemia (until exiled), Poland, England, Sweden, and the Netherlands (until his death in Amsterdam). Believing that education could unite the world, he wrote about universal education throughout his life. The School of Infancy (1633) provided a curriculum for children from birth to 6 years of age to be taught at home by the mother and other adults in the home. Comenius believed any academic subject could be taught to young children, such as astronomy (e.g., show the child the phases of the moon each month and compare bright and dimmer stars). Comenius's work continues to shape the beliefs and practices of educators today, along with the contributions of other early education pioneers such as John Locke (England), Jean-Jacques Rousseau and Johann Heinrich Pestalozzi (Switzerland), Robert Owen (Scotland and the United States), and Friedrich Froebel (Germany).
Certain key events and movements continue to influence today's practices as well, including the emergence of the infant schools, day nurseries and day care centers, and kindergarten. Infant schools were often placed in schools for older siblings, spread in the United States, but became unpopular and faded by mid-century. Day nurseries and day care centers were typically poorly organized and run without trained early care professionals, and children were kept clean and well-fed but did not play or learn more than hymns and Bible verses. Such settings imprinted an enduring stigma to outside-of-home care.
Nursery schools for 3- and 4-year-old children began in Great Britain and appeared in the United States in the early 20th century. In the beginning, nursery schools were usually part-day, part-week, or part-year, but as more mothers entered the workforce, they lengthened their schedule. Susan Blow and Patty Smith Hill are two major figures that influenced the evolution of kindergarten (and other aspects of early childhood education) in the early part of the 20th century in the United States (Lascarides & Hinitz 2000). Kindergartens were introduced in the United States in two ways: when American women traveled to Europe and discovered the Froebelian programs in Germany or when German families immigrated to the United States and opened their own kindergarten classes.
These programs overlapped in time with one another, meeting the needs of various families. But the stigma associated with day nurseries and day care centers, as well as the tuition fees charged by kindergartens (not in public schools) and nursery schools, tended to segregate families by income and often by race. (This column does not address the significant racial issues that emerged as early childhood education programs developed over time. A future column will provide a comprehensive review on this topic.) There also remained great inconsistencies in who worked in these programs, how they were prepared to educate and care for young children, and what experiences they provided children.
Part II: Maternalism and women in the workforce—An uneasy coexistence

While families who struggled to find affordable, high-quality care outside of their home, public schools were financially supported through taxes and emerged as a permanent institution. Yet, no other government funds were available for other early learning programs. Why was this the case?
One clue can be found in the growing numbers of women entering the American workforce over time. Indeed, Sonya Michel asked the key question:
[W]hy, despite a long history of mothers entering the workforce accompanied by the long history of public concern over the welfare of children, does universal child care, organized and supported by the federal government, remain an elusive good in the United States? (1999, 1)
Scholars have pointed to one potential answer: maternalism, which Michel (1999, 311 n16) defined as "a politics that claims a position of authority for women in their 'natural' roles as wives and mothers and seeks to protect the health and welfare of women and children" (Skocpol 1992; Beatty 1995; Stoltzfus 2003). Indeed, Emilie Stoltzfus draws a connection between maternalism and social citizenship, noting: White males were in positions of power and control, allowing them to own property, to vote, to serve on juries, and to enter the military; he was able to earn wages in the market economy for productive labor. White females, however, could do none of these activities, but were relegated with their "moral and altruistic services" to the domestic economy of the home, where they kept house and reared children. They earned no wages for unproductive work, though they earned public acknowledgement for rearing the next generation. Even the right to vote in 1920 was reinterpreted to refer to the rearing of children as good citizens through the unique "female" values of nurturance and caring. (2003, 4–5)
As a political and belief system, maternalism permeates our history and influences our present. Beliefs and values create our attitudes that, in turn, govern behaviors and actions—and inspire laws. Sharon Lynn Kagan does not speak of maternalism, but her basic themes capture the meaning as she describes the early stages of early childhood education in the United States
from the earliest times, public attitudes toward early care and education were primarily framed by the hegemony of the home and the privacy/primacy of the family, and
public values did not accord with out-of-home nonmaternal care; the financing of early care and education necessarily remained rooted primarily in the private sector (1991).
Earlier Kagan had observed, "Any major effort that fundamentally alters the conceptual orientation of children's service delivery (e.g., from targeted to universal, private to public, categorical to entitlement, federal to state) will become embroiled in value-related controversy . . . More significant, the greater degree to which new children's services seek to alter these extant orientations, the more complex the challenge" (1989, 71). This is exactly where we are in early childhood education today.
Part III: The evolution of short-term solutions and long-term misconceptions

Societal attitudes and politics continued to play a role in the evolution of early care and education from the Great Depression and World War II through the decades following the war. Meanwhile, maternalism has continued to factor into decisions about public support and funding for early learning programs.
The initial public support of early childhood education took root in the 1930s during the Great Depression, when the Emergency Nursery Schools (ENS) were established as a result of the Works Project Administration. (In time, the program added parent education and became the Works Progress Administration Child Protection Program, thus rejecting its educational intent.) As the New Deal ended, many of these sites were repurposed during World War II, when the Lanham Act established child care centers for women entering the wartime workforce. Both programs targeted families with low incomes, and both were intended to be short-term solutions. What progress was made seemed fleeting as early education advocates faced numerous roadblocks to establishing and sustaining support for programs. Indeed, the name "Emergency Nursery Schools" not only reflected the age of children served and its educational nature but also its temporary role, while the Lanham Act child care centers were shuttered once the war was over because funds from the Lanham Act were not originally intended for child care. "Lawmakers instead focused on the perceived 'unproductivity' of mothers who used welfare grants to be full-time mothers" (Stoltzfus 2003, 240), and no additional public support for child care was forthcoming.
The tide eventually started to turn. During the 1950s and 1960s, a number of non-legislative events occurred: the United States formed the Department of Health, Education, and Welfare and different governmental departments focused a variety of publications and conferences on women in the workforce. For example, the Women's Bureau and the Children's Bureau sponsored a National Conference on Day Care in 1960 (Ranck 2013), and the National Manpower Council (NMC) published two reports about women in the workforce (1957; 1958). Then, in 1962, the Kennedy administration enacted P.L. 87-543, Title IV-A of the Social Security Act (which renamed the Aid for Dependent Children program as the Aid to Families with Dependent Children program). This was the first law authorizing funds to "provide assistance to mothers on welfare who are working or job training." The link between welfare and child care subsidies never ceased (Ranck 2013).
The 1960s also brought the Economic Opportunity Act of 1964, also known as the War on Poverty. This legislation established the Office of Economic Opportunity, which would change early childhood education in the United States for good. Head Start incorporated goals related to early childhood education with health, social welfare, and job training for family members. For more than 50 years, Head Start has continued to enhance its impact on the nation, including expanding the age groups that it serves (i.e., Early Head Start for infants and toddlers) and in setting standards for program quality and staff qualifications. For example, although Head Start now has its own performance standards, there were attempts, from the mid-1960s through the 2010s, to establish standards for other federally funded early childhood programs, but I could not locate a current set of national standards aside from the Obama administration's call for them (Schulte 2013) and the National Standards and Guidelines from the American Academy of Pediatrics (2011, funded by the US Department of Health and Human Services).
A way forward: Today and the future of the early childhood workforce

The link between the early childhood profession and women in the workforce remains. In a recent study, data point to specific gender differences that have slowed or stalled, including women's employment and the gender pay gap (England, Levine, & Mishel 2020). To prompt growth in both areas, change must come in the form of institutional policies and societal attitudes.
A new push toward gender equality requires changes in both institutional policies (by employers and government) and culture (values, beliefs, and preferences). The two can reinforce each other, with each having effects on both the supply and demand side of labor markets.
Several kinds of institutional changes by government or employers would encourage gender equity. Consider first what would increase women's employment, which has stalled at under 75 percent. If child care were publicly financed for children whose parents wanted to use it, women's employment rates would undoubtedly go up. Publicly supported child care would especially increase the employment of women whose potential earnings are low enough that, after they pay for child care for their earnings, too little is left to make the jobs they can get worth taking. (England et al. 2020)
Although other factors must certainly be considered and addressed, history helps us understand how we arrived at the current issues regarding who early childhood educators are and our mission. Given the urgency with which public support and federal funds are needed—especially due to devastating effects of the COVID-19 pandemic on our field—we must act to overcome these ongoing challenges to our workforce and profession.
Two major national reports on the workforce have been released this year that provide a blueprint for the future of the early childhood profession:
Unifying Framework for the Early Childhood Education Profession, released in March 2020, is the three-year effort of a task force comprised of NAEYC and 14 other national organizations. The Power to the Profession (P2P) Project task force received input from thousands of early educators and colleagues about the early childhood workforce. Its goal was "to define the early childhood education profession, birth through age 8, across states and settings, by establishing a framework for career pathways, preparation, competencies, responsibilities, and compensation . . . to advance a unified, diverse, equitable, and effective early childhood education profession." The word "unifying" is worth underscoring: all 15 organizations came to consensus on the terminology, expectations, and recommendations and to provide a vision and direction for the profession.
Moving Beyond False Choices for Early Childhood Educators: A Compendium published by the New America Foundation includes a collection of more than 30 blog posts published during 18 months about key early childhood workforce topics. These were then assigned to five topical questions:
Do Education and Degrees Matter?
What Does Higher Education Need to Do to Regain Its Stature as a Gateway to the ECE Profession?
What is the Role of Race, Class, and Gender in Resolving ECE's Thorny Knot?
Where Does Family Child Care Fit in the ECE System?
Do Educators' Voices Matter in Conversations About the Field's Thorny Knot?
The blog authors wrote from years of experience in a variety of professional positions and from different areas of the country. The presentation on March 10, 2020, promised discussions and feedback to improv e the professional lives in the early childhood education field (Goffin & Bornfreund 2020).
The changes recommended are not easily achieved; however, in light of NAEYC's Unifying Framework and New America's Compendium, early care and education professionals and advocates must address every possibility for any reasonable change and pursue it with purposeful intention. This much is owed to the children of this country and of the future.
For additional reading on the founders of early childhood education, see our complete catalog of past Our Proud Heritage columns.
10 Years of Celebrating Our Proud Heritage

Title

Author

YC issue

Can We Change Early Care and Education?

Edna Runnels Ranck

Vol. 75, No. 5, December 2020, pp. 64–68

 

 

Grace Jepkemboi, Annette Mohan, Lois McFadyen Christensen

Vol. 75, No. 3, July 2020, pp. 84–88

 

 

Betty Liebovich 

 

Vol. 75, No. 1, March 2020, pp. 84–88

 

 

Larry Prochner 

 

Vol. 74, No. 3, July 2019, pp. 89–93

 

 

Mary Ruth Moore, Constance Sabo-Risley

 

Vol. 73, No. 5, November 2018. (Available online only.)

 

Peg Oliveira

Vol. 73, No. 3, July 2018, pp. 87–90

 

Karyn W. Tunks

Vol. 72, No. 5, November 2017. (Available online only.)

 

                                           

Joe Frost, John A. Sutterby

 

Vol. 72, No. 3, July 2017, pp. 82–85

 

Louise Derman-Sparks, Evelyn K. Moore

Vol. 71, No. 5, November 2016,

pp. 85–90

 

Louise Derman-Sparks, Evelyn K. Moore

Vol. 71, No. 4, September 2016, pp. 82–87

 

Betty Liebovich

Vol. 71, No. 2, May 2016, pp. 92–95

 

 

Timothy A. Kinard

 

Vol. 70, No. 4, September 2015, pp. 92–95

 

 

Larry Prochner, Ailie Cleghorn, Jennifer Drefs

 

Vol. 70, No. 2, May 2015, pp. 102-105

 

Sherry L. Field and Michelle Bauml

 

Vol. 69, No. 4, September 2014,

pp. 94-97

 

 

Blythe S.F. Hinitz

Vol. 69, No. 2, May 2014, pp. 94-97

 

Brigid Beaubien

 

Vol. 68, No. 4, September 2013,

pp. 96-99

 

Patricia Cantor

 

Vol. 68, No. 2, May 2013, pp. 92-93

 

Jean Simpson

Vol. 67, No. 5, November 2012,

pp. 58, 60-61

 

Elizabeth Jones

Vol. 67, No. 2, March 2012, pp. 66-68

 

Bill MacKenzie

 

Vol. 66, No. 6, November 2011,

pp. 68-70

 

Stuart Reifel

Vol. 66, No. 2, March 2011, pp. 62-65

 

Mary Ruth Moore, David Campos, Jacob Collazo, Ashley Fresher Maytum, Virena Sampayo and Monica A. Sanchez

          

Vol. 65, No. 6, November 2010,

pp. 74-76

 

Dorothy W. Hewes

 

Vol. 65, No. 4, July 2010, pp. 60-62

 

Edna Runnels Ranck, Charlotte Anderson

 

Vol. 65, No. 2, March 2010, pp. 54-56
---
References

Abkowitz, A. 2020. "Day Care Centers Say Welcome Back, Keep Your Distance." The New York Times, June 7, 2020.
Allvin, R. E. 2016. "Daycare or School? There's a Third Way." NAEYC blog. November 14, 2016. http://www.naeyc.org/blogs/daycare-or-school-third-way.
National Association for the Education of Young Children (NAEYC). 2019. Professional Standards and Competencies for Early Childhood Educators. November 2019. Washington, DC: NAEYC.
American Academy of Pediatrics, American Public Health Association and National Resource Center for Health and Safety in Child Care and Early Education. 2011. Caring for Our Children: National Health and Safety Performance Standards; Guidelines for Early Care and Education Programs. 3rd ed. Elk Grove Village, IL: AAP.
Beatty, B. 1995. Preschool Education in America: The Culture of Young Children from the Colonial Era to the Present. New Haven, CT: Yale University Press.
Drummond, T. 2002. "The Words We Use." Young Children 57, no. 6 (November): 82. Washington, DC: NAEYC.
England, P., A. Levine, & E. Mishel. 2020. "Progress Toward Gender Equality in the United States has Slowed or Stalled," Proceedings of the National Academy of Sciences, Vol. 117, No. 13, 6990-6997. https://www.pnas.org/content/117/13/6990. Also available via "19A: The Brookings Gender Equality Series." Accessed June 2020 as the source for this column. https://www.brookings.edu.
Goffin, S. G. & L. Bornfreund, eds. 2020. Moving Beyond False Choices for Early Childhood Educators: A Compendium. Washington, DC: New America Foundation.
Greenberg, P. 1990. "Before the Beginning: A Participant's View." Young Children 45, no. 6 (September); 41-52. Washington, DC: NAEYC.
Kagan, S. L. 1989. "The Care and Education of America's Young Children: At the Brink of a Paradigm Shift?" In Proceedings of the Academy of Political Science 37, no. 2; 70-83. New York: The Academy of Political Science.
Kagan, S. L. 1991. United We Stand: Collaboration for Child Care and Early Education Services. New York: Teachers College Press, Columbia University.
Lascarides, V. C. & B. F. Hinitz. 2000. History of Early Childhood Education. New York: Falmer Press, Taylor & Francis Group.
Michel, S. 1999. Children's Interests/Mothers' Rights: The Shaping of America's Child Care Policy. New Haven, CT: Yale University Press.
National Association for the Education of Young Children (NAEYC). 2020. Unifying Framework for the Early Childhood Education Profession. March 2020. Washington, DC: NAEYC.
National Manpower Council. 1957. Womanpower: A Statement by the NMC with Chapters by the Council Staff. New York: Columbia University Press.
National Manpower Council. 1958. Work in the Lives of Married Women: Proceedings of a Conference on Womanpower. New York: Columbia University Press.
Ranck, E. R. 2013. "Early Care and Education in the 1950s: The Thorny Path When Public Issues Confront Passionately-Held Beliefs." In B. F. Hinitz, ed., The Hidden History of Early Childhood Education, 98-139; table 6.3. New York: Routledge, Taylor & Francis Group.
Schulte, B. 2013. "HHS Announces First National Child-Care Standards." May 17, 2013. The Washington Post.
Skocpol, T. 1992. Protecting Soldiers and Mothers: The Political Origins of Social Policy in the United States. Cambridge, MA: The Belknap Press of Harvard University Press.
Stoltzfus, E. 2003. Citizen. Mother. Worker: Debating Public Responsibility for Child Care After the Second World War. Chapel Hill: The University of North Carolina Press.
US Department of Health, Education, and Welfare. 1978. The Appropriateness of the Federal Interagency Day Care Requirements: Report of Findings and Recommendations. Washington, DC: DHEW.
Zigler, E. & Styfco, S. J. 2010. The Hidden History of Head Start. Oxford: Oxford University Press.
---
Copyright © 2020 by the National Association for the Education of Young Children. See Permissions and Reprints online at NAEYC.org/resources/permissions.
Edna Runnels Ranck
Edna Runnels Ranck, EdD, is moderator of the History Seminars at NAEYC's Annual Conferences and is on the board of the District of Columbia Early Learning Collaborative. She has authored book chapters on historical aspects of early childhood care and education and has served as a past president of OMEP-USA. [email protected]