The Reading Chair: December 2020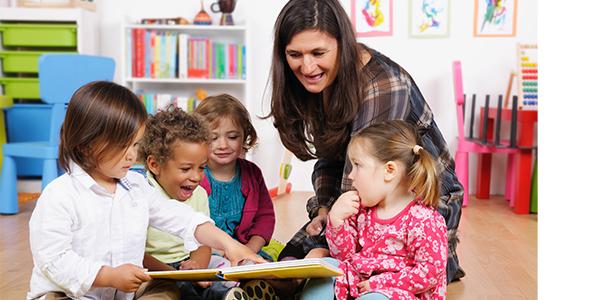 You are here
Isabel Baker, Miriam Baker Schiffer
Bedtime Bonnet

By Nancy Redd. Illus. by Nneka Myers. 2020. New York: Random House Children's Books. 40 pp. Ages 3 to 8.
Evening in this home is a time for family members to put their hair up for the night. The young daughter shows us how her brother twists and tightens his locs; Daddy makes rows of waves appear; Grandma rolls her silver mane; and her mother's corkscrew curls are gathered in a scarf. But the little girl needs her bedtime bonnet to protect her hair from tangles and lint while she sleeps, and it's nowhere to be found! The whole family participates in the search, which has a funny resolution. When morning comes, that means smoothing waves, scrunching curls, shaking out locs, and bringing out braids so everyone can look their best. This is a joyful ode to family and to the importance of hair in Black culture, and it has an important place on the shelf for young children of any background. For author Nancy Redd, the importance was personal: her daughter didn't see other children on television or in media using a bonnet, so she rejected it at first. Redd wanted her daughter to take pleasure and comfort in the ritual instead, thus inspiring this book.
Crown: An Ode to the Fresh Cut, a Newbury and Caldecott Honor Book, by Derrick Barnes and illustrated by Gordon C. James, is another notable book celebrating Black hair and from the perspective of a boy who visits the barbershop.
---
Pokko and the Drum

By Matthew Forsythe. 2019. New York: Simon & Schuster Books for Young Readers. 64 pp. Ages 3 to 8.
Pokko's parents may not like drawing attention to themselves, but their little Pokko has a flair for out-loud living. When she receives a drum set, her parents ask that she use it quietly outside. Instead, she galvanizes a group of forest animals into following her through the woods, processing as they play loud and wonderful music together. In the end, her parents come around and join the parade.
Forsythe's writing is a pleasure, full of purposeful restraint and understatement which he juxtaposes against exuberant and action-filled illustrations, resulting in an altogether humorous tale. The mesmerizing story can be interpreted many ways. Most simply, it's about a girl who marches to her own beat. One can also see how her confidence enables her to take on more than her family imagines for her and opens her parents' eyes to new ideas. The story also addresses what it means to be part of something bigger than oneself. There is a wolf in the procession who eats a fellow band member, is threatened with removal by Pokko, and feels genuine remorse for his actions. Pokko has built a community, not just a band.
---
No More Naps!

By Chris Grabenstein. Illus. by Leo Espinosa. 2020. New York: Random House Children's Books. 40 pp. Ages 2 to 7.
When it's time for Annalise Devin McFleece's nap, things don't go according to her parents' plan—Annalise wants nothing to do with naptime. Hoping she'll sleep in her stroller, her father takes her for a walk through the park. As they see Annalise and her father pass, friendly bystanders—a person reading the paper, construction workers, and children playing ball, among others—find themselves in the mood for a nap of their own. Soon, Annalise is the only one in the neighborhood not napping. And she doesn't like that!
Espinosa's bold illustrations are full of energy and have a retro look that hearkens back to the 1950s, but with modern flourishes and racial diversity. The story's conceit is charming, lightheartedly touching on real family frustrations and offering a solution grounded in community. Both themes resonate louder in pandemic times and offer lots for adults and children to discuss.
---
Hike

By Pete Oswald. 2020. Somerville, MA: Candlewick. 40 pp. Ages 4 to 8.
This wordless tale invites readers into the visually-told story of a father and child who head out from home for a hike in the mountains. Oswald paints a full narrative that grips the reader's attention. There's anticipation (careful preparations are made), awe (finding snow at the mountain top!), tension (the danger of crossing a river by walking across a fallen tree), and surprise (they are setting out to plant a tree). Readers will be able to appreciate the book's detailed illustrations best in a small group or in one-on-one settings. The characters are brown-skinned, and the child's gender is purposely ambiguous so that the book will be inclusive of more readers.
---
A Voice Named Aretha

By Katheryn Russell-Brown. Illus. by Laura Freeman. 2020. New York: Bloomsbury Children's Books. 40 pp. Ages 5 and up.
From an early age, the Queen of Soul lived a fascinating life at the intersection of the Black church, the Civil Rights movement, and American music culture. Growing up, Aretha Franklin's father was a famous reverend who welcomed renowned guests into the family home, including musical greats like Ella Fitzgerald and civil rights heroes like Martin Luther King, Jr. Franklin and her siblings sang in the church choir, and she was soon on her way to a career in music. Franklin's path was defined by hard work, principled choices (she refused to sing at whites-only segregated venues), and business savvy (musicians would often get cheated, so she demanded payment in cash up front).
In this telling, Russell-Brown's compelling writing is chock-full of interesting and moving details, and Freeman's illustrations capture the weight of the challenges Franklin faced as well as the uplifting power of her music. Franklin moved the nation with her songs and brought President Obama to tears with her performance at the Kennedy Center Honors. Backmatter provides even more detail for digging deeper into her amazing life.
---
Coloring Without Borders

Curated by Jennifer Sofio Hall. 2018. New York: National Domestic Workers Alliance. 176 pp. Ages 3-12.
To fight against family separation and to support immigrant families and children, the coalition Families Belong Together created this treasure of a coloring book. Its 176 pages are filled with contributions from artists around the globe. It's not a traditional coloring book that asks readers to color in the lines. Instead, each spread contains a prompt made from visual art and text (in English and Spanish) that asks children to interact with the page. There's a dinner party with empty chairs, and readers are asked to draw the guests at the table. A blank canvas is provided as space for the reader to make a self-portrait. There's a tree in need of someone to draw a treehouse in it. The prompts are varied and unexpected, and they leave much to the reader's discretion. This is an activity book like no other, perfect for hours of creative entertainment. An engaging activity book like this is additionally helpful when children are learning at home during the pandemic.
---
Copyright © 2020 by the National Association for the Education of Young Children. See Permissions and Reprints online at NAEYC.org/resources/permissions.
Isabel Baker
Isabel Baker, MAT, MLS, is the founding director of The Book Vine for Children, a national company dedicated to getting good books into the hands of preschool children and their teachers. Isabel has worked as a children's librarian and is currently a presenter on early literacy and book selection.
Miriam Baker Schiffer
Miriam Baker Schiffer, MFA, is a writer in Brooklyn, New York. She consults on book selections for The Book Vine, in McHenry, Illinois. Miriam's children's book, Stella Brings the Family, was published by Chronicle Books in 2015.