The Heart of Our Work Social and Emotional Development in Early Childhood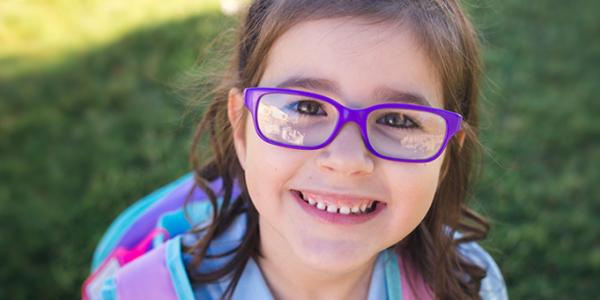 You are here
Lisa Hansel
Reading the articles in this Young Children cluster about social and emotional development, I can't help but dream of a world in which all children reap the benefits of the research-based practices highlighted here. I'm grateful to the early childhood educators working to turn that dream into reality.
In fact, grateful is how I've felt since I became the editor in chief of Young Children last fall. Day by day, my sense of gratitude has deepened, providing a wonderful reminder of just how much we can—and should—continue our social and emotional development throughout life. I am thankful for Young Children's staff; they are hard working, caring, and above all devoted to children. They remind me of NAEYC's members, and of the millions of dedicated early childhood educators across the country and around the globe. There are few careers that require greater care and responsibility than fostering children's healthy development.
You, the readers of this journal, deserve endless gratitude for giving your personal time to building your professional knowledge and skills. I thank you, and will strive to ensure that Young Children deserves your attention. I also hope these pages will feed your soul and make you smile. That's why I've included children's artwork in this introduction and am inviting readers to submit children's art for future issues. As the first article in this cluster reminds us, attending to our emotional needs prepares us to nurture our students.
In "Teaching Emotional Intelligence in Early Childhood," we learn how teachers and children can use a "mood meter" to identify and appropriately respond to emotions—both others' and our own. This isn't simply about being happier (though that would be valuable). The authors explain that "Emotions impact our attention, memory, and learning; our ability to build relationships with others; and our physical and mental health."
Moving from the foundational range of emotions that we all share to the cultural differences that enrich our social and emotional lives, "Culturally Appropriate Positive Guidance With Young Children" supports teachers in considering when and how cultural differences are guiding children's behavior. By openly exploring and embracing these differences, educators respect families' practices and values as well as deepen children's understanding of each other's behaviors and intentions.
Of course, no matter how well intentioned children and teachers are, there are many moments each day that challenge children socially and emotionally. "'I Can Do That!' Creating Classrooms That Foster Resilience" describes how to help children see struggles as opportunities to learn. Through carefully crafted praise and appropriate resources, teachers foster a positive mindset and give children the tools they need to develop persistence and resilience.
Knowing that social and emotional development are just as important as—and foundational to—academic development, teachers will love (I hope!) the practical strategies offered in "Three for One: Supporting Social, Emotional, and Mathematical Development." From playing Chutes and Ladders to learning to use a timer to give everyone equal turns, children's social and mathematical lives intersect throughout the day.
Rounding out this cluster is a strategy for supporting social and emotional development during infancy and toddlerhood. In "Toddlers Take Emotion Regulation Into Their Own Hands With Infant Signs," educators are given many examples of how to use signing—a popular strategy for enhancing babies' communication abilities—to express and soothe heightened emotions.
---
We'd love to hear from you! Send your thoughts on this issue, as well as topics you'd like to read about in future issues of Young Children, to editorial@naeyc.org.
Would you like to see your children's artwork featured in these pages? For guidance on submitting print-quality photos (as well as details on permissions and licensing), see NAEYC.org/publications/forauthors/photoguidelines.
Lisa Hansel
Lisa Hansel, EdD, is the editor in chief of NAEYC's peer-reviewed journal, Young Children.