From Our President: The Importance of Early Elementary Education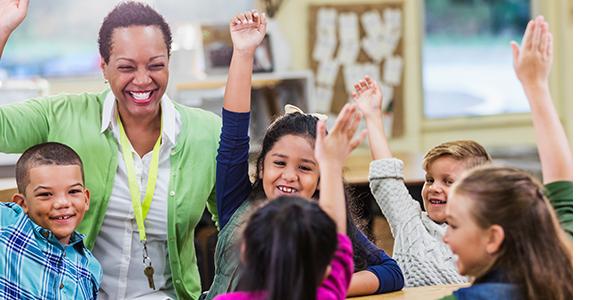 You are here
A few years ago, the NAEYC Governing Board and other NAEYC representatives came together and drafted a new mission and vision statement and affirmed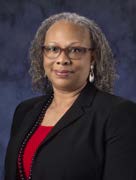 NAEYC's core values. That mission statement is clear: "NAEYC promotes high-quality early learning for all children, birth through age 8, by connecting practice, policy, and research. We advance a diverse, dynamic early childhood profession and support all who care for, educate, and work on behalf of young children." 
As a Governing Board member during the lead-up to this essential statement, I recall the "birth through age 5" or "birth through age 8" discussion. The impact of such discussions is far-reaching in the preparation of and ongoing support for early childhood educators, and we put a stake in the ground and declared that NAEYC is an organization dedicated to children birth through 8 years of age and the adults who care for and educate them. As such, NAEYC has demonstrated a dedication to the early elementary members of our organization in a number of ways, including creating partnerships with organizations like the National Association of Elementary School Principals (NAESP) and increasing the number of sessions focused on the primary grades offered at our Professional Learning Institute and Annual Conference.  
I wholeheartedly advocated for a "birth through age 8" focus because of my own professional and personal experiences in early elementary grades. From serving as an early childhood administrator for the Milwaukee Public Schools to seeing my own children and grandchildren through their schooling, I have observed and experienced the essential work and continual challenges to achieving NAEYC's vision and mission in early elementary school settings.
When I was leading the early childhood education department in the Milwaukee Public Schools, I recognized that most of the district's early childhood teachers wanted to implement developmentally appropriate practices in their classrooms, but they hadn't received sufficient support and understanding from their school leadership and central office administrators in order to do so. It took concentrated and ongoing work to ensure that the curriculum and assessments for the early childhood classrooms were based on the foundational and research-supported knowledge of the early childhood field. We tapped into resources and guidance that we trusted, such as expert speakers like Maurice Sykes and NAESP's publication Leading Early Childhood Learning Communities: What Principals Should Know and Be Able To Do. Our work provided district leaders with professional development on topics such as child growth and development and DAP and ultimately led to important changes, including in the assessment tools and the kindergarten report cards used in the district.   
Personally, my family has had the opportunity to experience, intergenerationally, the impact of early elementary educators who believe in and demonstrate developmentally appropriate teaching in the early elementary years, including from Mia Kuether (who not only taught my youngest daughter but taught her daughter too!) and from Ariel Huber (who taught my grandsons). Teachers like Ms. Kuether and Ms. Huber create safe, nurturing, and caring learning environments. At the same time, they often have to defend their developmentally appropriate practices to other teachers, to the principal and school administrators, and sometimes to the families of the children they teach. I recognize the delicate balance that must be struck as they work to keep the best interests of children at the forefront of their decision-making and instruction. I also acknowledge and deeply appreciate their effective and caring teaching practices, especially for my two young African American grandsons.
Children's needs go beyond academics, especially in today's world. As early childhood teachers, we have the great opportunity to set the foundation and to help foster a love of school and learning—if we do it right.
Best,
Ann McClain Terrell
Ann McClain Terrell
Current president of NAEYC (National Association for the Education of Young Children)