A Special Column from Our President and Our CEO. Leadership, Equity, and NAEYC: There Are Seats at the Table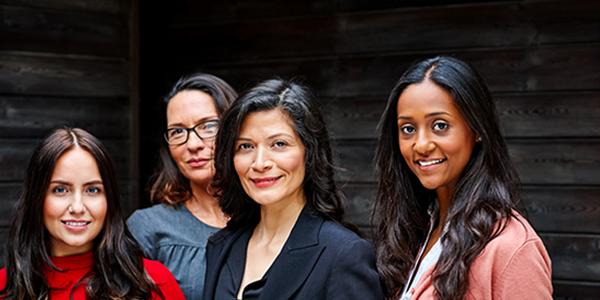 You are here
Ann McClain Terrell, Rhian Evans Allvin
Throughout its history, NAEYC has been at the forefront of leadership in the field of early childhood education. Distinguished as well as emerging leaders have helped create and implement a mission and values that represent and shape this field. More recently, NAEYC has sharpened its commitment to advancing equity—both within the organization and the early childhood field.
Eighteen months ago, NAEYC launched our first-ever position statement dedicated to equity in early childhood education. Its launch was a result of more than 18 months of deliberations, input, and discussions with thousands of early childhood educators from across the country as well as direct involvement from NAEYC's Affiliates and Interest Forums. The intent of "Advancing Equity in Early Childhood Education" is to be an all-in effort, where practitioners, system leaders, administrators, and advocates can share a common vision for the decisive obligation the field has to
1. provide high-quality early learning programs that build on each child's unique individual and family strengths, cultural background, language(s), abilities, and experiences and
2. eliminate differences in educational outcomes as a result of who children are, where they live, and what resources their families have. (4)
This is what our field is called upon to do. The statement also calls upon NAEYC, as the field's professional association, to act in dismantling internal structural barriers for full inclusion.
NAEYC presents this statement after significant reflection and with humility and awareness of our own history and limitations, in keeping with our core belief in continuous quality improvement. In this statement, we share our commitment to becoming a more diverse, high-performing, and inclusive organization serving a more diverse, high performing, and inclusive profession . . . We commit—both individually and collectively—to continuous learning based on personally reflecting on how our beliefs and actions have been shaped by our experiences of the systems of privilege and oppression in which we operate and based on respectfully listening to others' perspectives. (4)
For us, this isn't just one of many initiatives. Advancing equity demands our attention—every day, in all we do. From how we recruit, hire, and retain staff to our vendor selection processes and with whom we invest our funds. From our authors and conference session presenters to the voices who lead our advocacy efforts as they tell their stories to powerful politicians. From our nominations process at the national governing board to our affiliates' work in building and retaining their boards and taking on local initiatives. This is the commitment we hold to our membership to reflect the diversity of the field and to ensure NAEYC-accredited programs are in more than white, suburban neighborhoods. We began this work two summers ago, during the Leading and Working Toward Equity Leadership Summit. While we are humbled by the progress we've made, we are deeply aware of and committed to the work yet to be done.
Embedded in this work is the explicit and implicit expectation to create opportunities for emerging leaders—individuals early in their careers who have a passion for the early childhood education profession and a desire to elevate their perspectives by serving in leadership roles.
There are many efforts underway. For example, in 2015, NAEYC amended its bylaws to add a student member to the national governing board. With four students now having served in this role, we can say unequivocally it has been a success. Some of the students have represented NAEYC on national panels, become NAEYC authors and consulting editors, and have joined NAEYC's staff. Simultaneously, we launched the Young Professionals Advisory Committee (YPAC), which has gone on to become its own Interest Forum. The Black Caucus, one of NAEYC's Interest Forums, received philanthropic support to launch the Black Caucus Mentoring Project, designed to develop and support the next generation of African American early childhood educational leaders who are committed to significantly reducing the achievement and opportunity gaps for children of color.
And we are excited to share more information about our most recent efforts. In early December 2020, NAEYC's Governing Board President Ann McClain Terrell launched the President's Emerging Leaders Circle and invited NAEYC members to apply. We were thrilled with the way in which this announcement was received. NAEYC received 230 applications from members across the country to become part of this cohort of emerging leaders. These applications reflected the diversity of NAEYC members in race and ethnicity, age, geography, and role in the field.
The purpose of the President's Emerging Leaders Circle is to create a diverse community of early childhood educators early in their careers who, with Ann's support and guidance, will explore various topics in leadership. The vision is to create the space for emerging leaders to make deeper connections with NAEYC, their professional association, and to explore opportunities to engage in leadership roles both with NAEYC and throughout the field.
With a focus on equity, diversity, and inclusion, sessions will explore various topics in leadership such as
identifying a professional vision
self-reflection and awareness of emotions
facing adversity
decision-making
conflict resolution
building courage and resolve
career advancement
We worked with a small team of reviewers to review applications and selected 17 individuals to participate in the first cohort (see "NAEYC Recognizes Emerging Leaders" on this page). This cohort of emerging leaders will meet for one day every other month over a span of one year. There may also be various special event opportunities as our journey together unfolds.
Across Ann's life's work, one of her passions has always been developing leaders. Together we will be working alongside several invited early childhood education luminaries to support the leadership, knowledge, and confidence-building in early childhood educators who are beginning their professional journeys.
On behalf of all of NAEYC—our governing board, staff, affiliates, and Interest Forums—there is a seat at the table for you. If you are an emerging leader yourself, join us at the table. If you know an emerging leader, encourage them to join us. And there are always opportunities to create new tables. Watch our e-newsletter, get in touch with an Interest Forum cochair or an affiliate staff member, follow us on social media—we are constantly posting opportunities to engage. Each of you is what makes NAEYC the professional association members cannot live without.
Best,
Ann and Rhian
NAEYC Recognizes Emerging Leaders

NAEYC congratulates the 17 members selected to participate in the President's Emerging Leaders Circle. Over the course of the next year, they will join NAEYC President Ann McClain Terrell and other luminaries in the early childhood education field to build leadership skills, knowledge, and networks to advance their professional journeys.
The President's Emerging Leaders Circle
LaStarsha Michelle Edwards
Valentina I. Kloosterman
Lorena Mancilla
Rahshita Lowe-Watson
Sarah Danielle Ozuna
Grace Nicole Lazarte
Marija Pasalic
Brian L. Wright
William Leon White Jr.
Cindy Marie Shackelford
Dr. Darjené Graham-Perez
Tsay Li Lily Chang
Jennifer Nicole Spires
Laura Lee McCarty
Amanda Kristina Storth
Gabriel Guyton
Marvin Patton
Ann McClain Terrell
Current president of NAEYC (National Association for the Education of Young Children)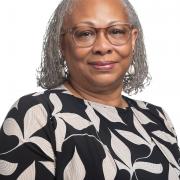 Rhian Evans Allvin
Rhian Evans Allvin is the chief executive officer of NAEYC. She is responsible for guiding the strategic direction of the organization as well as overseeing daily operations. Before joining NAEYC, Evans Allvin was a guiding force in Arizona's early childhood movement for more than 15 years, including serving as CEO of Arizona's First Things First.