Apply for the President's Emerging Leaders Circle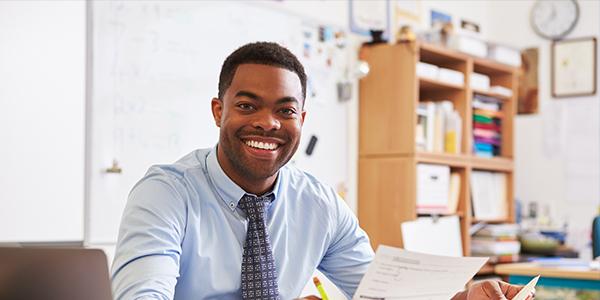 You are here
We're excited to announce an exciting opportunity for members! The President's Emerging Leaders Circle will create the space for emerging leaders to make deeper connections with NAEYC, their professional association, and explore opportunities to engage in leadership roles with NAEYC and throughout the field.  You must be a NAEYC member to apply. 
NAEYC President, Ann McClain Terrell, along with invited early childhood education luminaries will work across a one year period to develop the leadership, knowledge and confidence in early childhood educators beginning their career.  
Purpose

Building on NAEYC's work in Advancing Equity In Early Childhood Education, the purpose of the President's Emerging Leaders Circle is to create a diverse community of early childhood educators early in their career who, with the support and leadership of NAEYC's Governing Board President Ann McClain Terrell, will explore various topics in leadership such as identifying a professional vision, self reflection and emotional intelligence, facing adversity, decision-making, conflict resolution, building courage and resolve, and career advancement.  The President's Emerging Leaders Circle will take on these topics with a lens toward equity, diversity and inclusion and will be designed to engage peer-to-peer learning as well as gain insights and lessons from Ann and the various professionals she will engage throughout the year.   
Participation

Through an open application and selection process NAEYC members will be encouraged to apply to participate.  Ann and a small team of reviewers will review applications and select 15 individuals to participate in the first cohort.  
Logistics and Timeline

Once the cohort is identified, they will meet for one day every other month over a span of one year.  There may also be various special event opportunities as our journey together unfolds. 
Submit an application, including a personal statement and a bio to be considered! The deadline for submission is Monday, December 21.