Science, Math, and Technology Interest Forums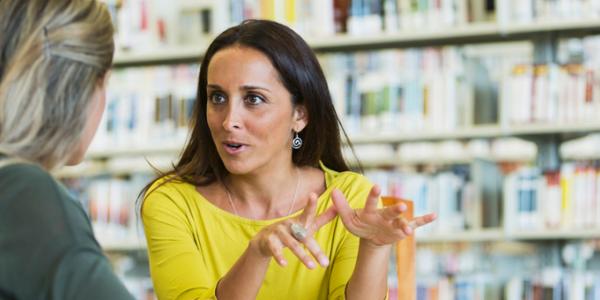 You are here
Mission Statement
The mission of the Early Childhood Science Interest Forum is to build understanding of the nature of quality science teaching and learning; promote public understanding of the importance of inquiry-based science curriculum and appropriate content and an awareness of what young children are capable of doing and learning; provide opportunities for the exchange of effective strategies and quality materials for teaching science; identify and provide resources to AEYC Affiliates when they want to plan science-related professional development opportunities or other science-related events; support efforts to expand professional development opportunities for teachers and administrators; and establish and maintain a collaborative relationship with other professional organizations with similar goals, such as the National Science Teachers Association, the Council for Elementary Science Education, and the Association of Constructivist Teaching.
Contact Information
Visit them on Facebook, Twitter, Blogspot, or email them at [email protected]
Facilitators:
---
Mission Statement
The mission of the Technology and Young Children Interest Forum is to lead discussions, share research and information and demonstrate best practices regarding technology so it can be used to benefit children aged 0-8 years.
Facilitators:
---
Early Math Interest Forum

Mission Statement
The Early Math Interest Forum (EMIF) will promote high-quality mathematics learning opportunities for children birth through age 8. EMIF will provide opportunities for early childhood educators to network with others about investigating big ideas in early mathematics content and connections to later math, teaching mathematics as a creative endeavor, exploring and using developmentally appropriate classroom and family materials, promoting family engagement in early mathematics, addressing issues of equity and access to early mathematics, promoting a positive mindset to math in adults and children, professional development resources, and discussing recent research.
Contact Information
Visit them on Facebook, Twitter, and Instagram or email the facilitators.
Facilitators:
Topics:
Child Development
,
Cognitive
,
Executive Function
,
Language
,
Vocabulary
,
Physical
,
Fine Motor, Gross Motor
,
NAEYC General
,
Membership
,
Other Topics
,
Developmentally Appropriate Practice
,
Research
,
Teacher Research
,
Technology and Media
,
STEM
,
Subject Areas
,
Math
,
Science
,
Engineering
,
Inquiry
,
Nature