Power to the Profession (Recursos en Español)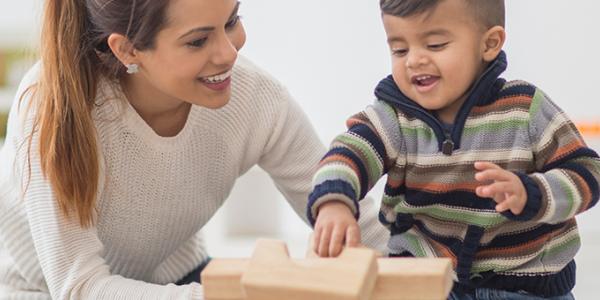 You are here
Una de las mejores cosas que nuestro país puede hacer para apoyar y mejorar los resultados de los más de 40 millones de niños, con edades desde el nacimiento hasta los 8 años de edad, y sus familias es hacer inversiones significativas, substantivas y de manera continua en la educación de alta calidad de la primera infancia.
Para asegurar que estas inversiones sean la más eficaces, y debido a que las relaciones positivas están en el núcleo de la calidad, Power to the Profession se enfoca de manera específica en los educadores de la primera infancia y se compromete a avanzar, de manera equitativa, una profesión de la educación de la primera infancia eficaz, diversa y con una buena remuneración en todos los estados y entornos.
¿Qué es Power to the Profession? ¿Cuáles son los objetivos de la iniciativa y cómo puede involucrarse e informar el proceso? Isauro Escamilla, miembro de la junta directiva de NAEYC, abarca estos temas y muchos más mientras les extiende la invitación de formar parte de esta iniciativa con nosotros.
Resumen Ejecutivo del Borrador
¿Cuál es la visión audaz de esta iniciativa y cuáles son los puntos claves y las recomendaciones de este borrador?
Borrador Para Discusión: Ciclo de Decision 345+6
¿Cuáles son las recomendaciones sobre la diferenciación de trayectorias y programas de preparación para educadores y la remuneración de estos?
Resumen de las Revisiones
¿Qué información se presentó en la primera versión del borrador? ¿Cómo respondieron ustedes e informaron la segunda versión?
Sus opiniones y comentarios son importantes y necesarios para informar esta iniciativa. Por favor tome un momento para mandarnos sus opiniones vía correo electrónico a P2P@naeyc.org.
Resumen de Declaraciones Pasadas


Recursos Adicionales