New School Year; Guidance from DAP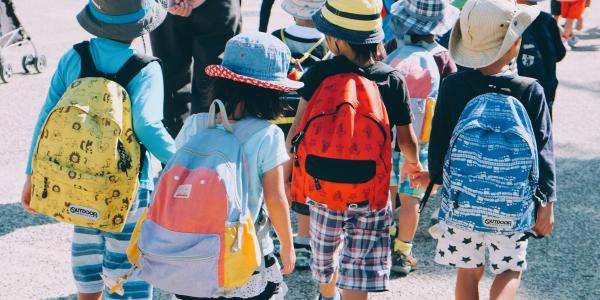 As teachers and children transition to new programs, schools, and classrooms, we share this selection of tips and resources about developmentally appropriate practice (DAP). Educators can use this information all year long to support both their work with young children and their own journeys as early childhood educators. 
Make sure you are reading the most up-to-date versions of the DAP position statement and book. 
NAEYC's DAP position statement (updated in 2020) and book, Developmentally Appropriate Practice in Early Childhood Programs Serving Children from Birth Through Age 8, Fourth Edition (2022), contain many updates. Most significant, the position statement and book reflect new research on the importance of cultural contexts for children, families, educators, and schools. They also highlight new research that reflects a strengths-based approach as well as research from the brain sciences. The previous editions are over 10 years old, so make sure you are looking at the most recent updates. 
Find supports at NAEYC.org to help you use and understand DAP. 
NAEYC offers resources for early childhood educators and faculty and students in higher education. These include 
In addition to these key resources, the  DAP content on NAEYC's website contains additional information and supports.  
What about Young Children and Teaching Young Children articles? Do they also reflect DAP? 
Yes, Young Children and Teaching Young Children articles expand upon many of the ideas in DAP. Here are a few. (You can browse the archive to see many more.) 
I want resources to share how play and intentional teaching are both so important to young children's learning. What do you recommend? 
Play and joyful learning are emphasized throughout DAP. Play promotes joyful learning that fosters self-regulation, language, cognitive, and social competencies as well as content knowledge across disciplines. Here are some key resources highlighting the role of play in young children's learning: 
I want to share about how I think about DAP in my classroom and in my teaching. How can I do that? 
Read about how a few educators think about DAP and their own teaching at "Teachers' Reflections on DAP in Action" then share your own story here! 
Susan Friedman
Susan Friedman is Senior Director, Publishing and Professional Learning at NAEYC.