NAEYC Authors' Frequently Asked Questions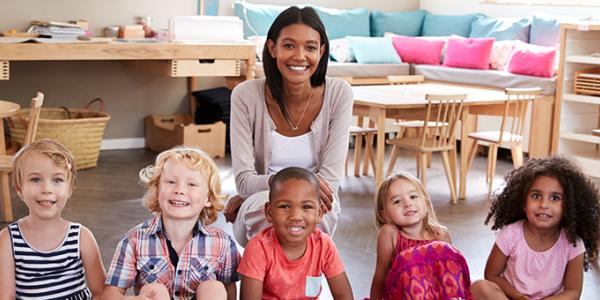 You are here
NAEYC's readers are a diverse group. Many are classroom teachers, administrators, specialists, families, and others who are interested in the practice of caring for and educating young children. Others are university faculty members, trainers, and college students interested in the research and pedagogy of early childhood education.
Readers look to NAEYC for professional publications that reflect the best current knowledge in the early childhood field and support the principles and practices that NAEYC advocates—developmentally appropriate practice, in particular, as well as the Standards that NAEYC has set in the accrediting of child care programs.
What kinds of manuscripts is NAEYC looking for?
We consider book-length manuscripts, as well as shorter material that would be more appropriate as an article, a booklet, or even a brochure.
We are interested in projects that draw from early childhood theory and research, as well as from hands-on experience, to offer essential principles, fresh perspectives, and practical suggestions for improving practice in classrooms and child care settings. Publications that establish a substantial research and theoretical base for improved practice often become valued resources in professional libraries.
Early childhood topics of interest to NAEYC's readers include (but are not limited to):
Accreditation
The Arts
Assessment
Careers
Curriculum/Teaching
Developmentally Appropriate Practice
Diversity/Equity
Family Child Care
Guidance/Self-Control
Health/Safety/Physical Development
Inclusion
Infant/Toddler
Preschool
Kindergarten/Primary
Language/Literacy
Math/Science/Technology
Play
Professional Development/Leadership/Advocacy
Relationships with Families
Social/Emotional Development
Violence/Stress
Indoor and Outdoor Environments
For our books, booklets, brochures, our practitioner-oriented journal, Young Children, and our magazine for preschool teachers, Teaching Young Children, we look for a writing style that is clear, direct, and economical; language/vocabulary that is accessible to readers at a variety of levels; and enlivening elements such as real-life vignettes, case studies, examples, boxes, lists, artwork/photography, and samples of children's work.
Is NAEYC the right publisher for me?
Publishing with NAEYC is a great opportunity to share your ideas across the country and around the world with people who, like you, want to help young children to learn and grow. NAEYC's published authors receive wide professional recognition for having made a significant contribution to the study and practice of early childhood education. Some of the things that our authors say they especially appreciate are the chance to interact with national experts in the early childhood field and the quality and thoroughness of our feedback and editing.
An NAEYC author receives complimentary copies of the book, booklet, or journal; and book authors may purchase additional copies at a special discount. To fulfill our mission of making high-quality professional resources available inexpensively, NAEYC must keep its costs low, so we do not pay author royalties or writing fees.
Are there certain kinds of projects NAEYC is not interested in?
Are there certain kinds of projects NAEYC is not interested in?
NAEYC does not publish:
Books for children
Activity books
Term papers, theses, dissertations
Literature reviews, or reports of research methodology/findings
I have an idea or manuscript I think NAEYC might be interested in. What do I do?
A good first step is to familiarize yourself with the kinds of material NAEYC has already published by browsing our catalog or web site, visiting your local college library or bookstore, or purchasing copies of our existing titles and back issues of our journals. Then read the pertinent NAEYC author guidelines for the specific publication you are interested in.
How do I obtain permissions to use my content?
The great majority of the typical book manuscript is original material created by the author(s) for that particular project. Some authors want to incorporate "pre-existing" material—that is, text, tables/charts, figures/diagrams, photographs, or artwork that has already appeared elsewhere. Sometimes the material has already been published (e.g., in a book, on a Web site, etc.) and sometimes it has already been disseminated in an unpublished medium (e.g., in a conference session handout, as a PowerPoint presentation in a workshop, etc.).
If you propose including pre-existing material in your manuscript, its use must be legal, ethical, and conform to NAEYC's permissions policies as described below.
This guidance primarily addresses including pre-existing written material (i.e., narrative text, text tables, text figures, poetry, song lyrics, etc.) and pre-existing artwork.
For more about photography permissions, see our Photograph Submission Guidelines.
Your Permissions Obligations as Author

As do most publishers, NAEYC's Author Agreement asks you to assure us ("warrant") that your entire manuscript is legal and ethical for NAEYC to publish. (1) In signing the Agreement you are asserting that the content of your manuscript is your own creation and you are its owner except for material owned by others that you possess the legal and ethical right to include.
When Permissions Are Necessary

The permissions issue always arises when you want to include another person's material verbatim (i.e., exactly the same as the original) or in a form so similar to the original that readers won't likely notice that it's different (e.g., verbatim except for a few words or phrases).
Permission is also an issue if you want to include a lot of another person's material—and the definition of "a lot" varies. For example, permission is always required if you want to include any portion of a poem regardless of length, or a part of someone's artwork; it might be required if you want to include a couple of paragraphs from a journal article.
Moreover, while it definitely is always appropriate to credit the other person as the source of the included material in whatever form, credit is not necessarily sufficient to make the inclusion ethical or legal.
More on all this below in "Understanding Creation, Ownership, and Permissions."
When Permissions Are Not Necessary

Permission is not required when you merely describe or discuss in your own words someone else's ideas, concepts, or findings. For example, you might want to cite the person's work in your text, but you do not need permission from Howard Gardner to write about "multiple intelligences" or from Vivian Gussin Paley to describe how to use "story acting" in the classroom.
However, you do want to be careful not to seem to appropriate another person's unique and original ideas as being your own. Portraying someone else's material as your own is not a permissions issue per se. It is plagiarism, which ethically and legally is much more serious. The safest route to avoiding plagiarism is to acknowledge the origin of the ideas, either by attribution informally in your text (e.g., "As conceptualized by Howard Gardner ...") or formally with an in-text citation (e.g., "see Paley 1993") and an entry in your references list.
Understanding Creation, Ownership, and Permissions

You as an author can legally and ethically include pre-existing material in your NAEYC manuscript under three conditions: (1) You are the copyright owner of the material. (2) Your inclusion of the material is covered under the Fair Use doctrine. (3) The copyright owner of the material has granted explicit permission to include it in your book. Each of these is discussed below.
Allowed by Copyright Ownership
If you are the legal owner of the pre-existing material, you can include it in your NAEYC manuscript without worrying about permissions. From the moment a writer or artist fixes text or an image in a unique, permanent form (by writing it down, drawing it, photographing it, etc.), that person becomes the creator of that material, be it text, tables, figures/diagrams, artwork, photographs, etc. The creator typically also becomes the owner of the material at this moment of "fixing." But the creator of the material is not always also the copyright owner of the material.… Even if you are the creator you are not the owner (a) if you signed over your rights to your material to another party, such as a publisher, or (b) if creating the material was a part of performing your job as an employee. If either (a) or (b) is true, your publisher or employer, respectively, is the legal owner of the material that you created. In either case, even if you were the creator, you will need to obtain permission from the copyright owner (your publisher or employer) to include that material in your NAEYC manuscript. The exception to this rule is if inclusion of the material is covered by the Fair Use doctrine.
Allowed by Fair Use
Even if you are not the copyright owner of the pre-existing material, you still can legally include it in your manuscript without worrying about permissions if inclusion meets the requirements of the "Fair Use" doctrine. The Fair Use doctrine of U.S. copyright law permits you to include—with proper attribution to the source, of course—limited portions of material owned by someone else without first having to obtain the copyright owner's permission, under certain conditions. The law (2,3) sets out four factors to be considered in determining whether or not a particular inclusion is Fair Use: a. "Purpose and character of the use" - Inclusion of the pre-existing material for the purpose of commentary, criticism, teaching, scholarship, or research is more likely to be considered Fair Use. b. "Nature of the copyrighted work" - Was the original material a poem or song lyrics … PowerPoint slides … drawing or photograph … research report … scholarly article … email message? It is easier for factual, informational, published works to be considered for Fair Use than creative, fictional, or unpublished ones. c. "Amount and substantiality of the portion used in relation to the copyrighted work as a whole" - Using an amount that is relatively small and that is less central to the work as a whole is more likely to qualify as Fair Use. Using an amount that is relatively large or that is the heart of the work is less likely to qualify as Fair Use. This factor relates closely to the nature of the work (above). d. "Effect of the use on the potential market for or value of the copyrighted work" - A use that will make the original less valuable in the marketplace is less likely to be considered Fair Use. From this you can see that the answer to whether including pre-existing material in your manuscript is allowed under the Fair Use doctrine is, it depends. Ultimately, serious disagreements over Fair Use can be resolved only in the courts. To avoid that unpleasant prospect, publishers, colleges and universities, and other information distributors typically develop their own in-house policies. And NAEYC is among them, as described below in the section "NAEYC's Permissions Policy."
​
Allowed by Permission of the Owner
If you are not the copyright owner of the pre-existing material, and if inclusion is not covered under the Fair Use doctrine, then you must get explicit permission from the copyright owner of the pre-existing material before NAEYC will publish that material in your manuscript. How to obtain that explicit permission is described in the last section.
NAEYC's Permissions Policy

NAEYC has its own policy about where Fair Use ends and the need to obtain explicit permission from a copyright owner begins. 
NAEYC always requires written permission before we will include any of the following pre-existing material owned by someone else:
Text excerpt of more than 150 words
Any table, figure, or chart
Any photograph —Model releases are required
Any work by children —Written permission from the child's parent or guardian is required
Any poetry or song lyrics not in the public domain—e.g., permission is required to reprint the lyrics of a song written by Raffi, but not for "Twinkle, Twinkle, Little Star"
The permission process detailed below is fairly straightforward. First, a request detailing your intended use of the pre-existing material as a part of your manuscript is sent to the copyright owner. A response can take a few weeks to several months, depending on the owner. The owner will either deny or grant permission, sometimes with stipulations and/or a permissions fee. Once the terms have been met, the written permission document becomes part of the manuscript's permanent, legal documentation.
How to Obtain Permissions

Determine what pre-existing material in your manuscript requires permission. Do this as you write, or after the manuscript is complete. During editing, we will be thinking about this, too. Scan a copy of each original source material. 
Identify who owns the copyright for the material. For published material, a good place to begin looking for the identity of the owner is on a credits or copyright page in the original book or other publication that was your source for the material.
Identify any material that you think might need a permission, including material that you think you might need permission to include.
Share this information with your NAEYC editor and work with her or him to obtain all necessary permission.
Help! … Contact NAEYC if you need help with permissions—to track down a copyright owner, for example.
Notes
1. This guide is offered for general reference only. It is not intended to substitute for legal advice from a qualified attorney who is expert in the field of publishing and copyright law, should you have questions or concerns about your specific project.
2. Section 107, as quoted in U.S. Copyright Office Circular 92, "Copyright Law of the United States of America and Related Laws Contained in Title 17 of the United States Code."
3. For more on the Fair Use doctrine, visit the U.S. Copyright Office. Other good resources are The Chicago Manual of Style and The Copyright Book: A Practical Guide, by William S. Strong.
4. NAEYC usually supplies the photographs and often the illustrations or other artwork used in NAEYC's publications. Authors are not responsible for obtaining permissions for such material that NAEYC provides. However, if you have photos or illustrations you want to submit for publication, review NAEYC's Photograph Submission Guidelines.
5. Written permission from each child's parent or guardian is required whenever you want to reprint any work by children or any photographs of children individually or as part of a group shot. These permissions from parents or guardians must be obtained by you; NAEYC cannot be responsible for making these personal contacts.
6. Whether pre-existing material you want to include in your book requires permissions, is covered under Fair Use, or belongs to you but has already been published elsewhere—whenever your manuscript includes reprinted material, we like to get a photocopy of the original. As part of standard editorial work on every manuscript during production, NAEYC editors will fact-check the accuracy of each reprinted selection (exact quote, adaptation of text, etc.) against this original.