NAEYC Authors' Frequently Asked Questions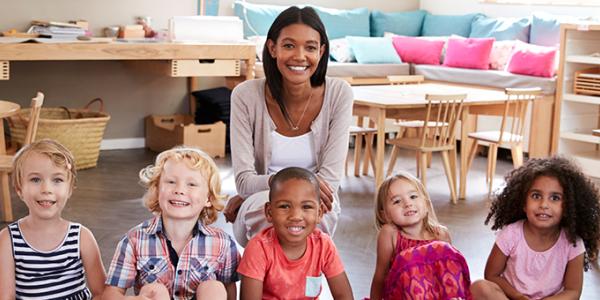 You are here
Who are NAEYC's readers?
NAEYC's readers are a diverse group. Many are classroom teachers, administrators, specialists, families, and others who are interested in the practice of caring for and educating young children. Others are university faculty members, trainers, and college students interested in the research and pedagogy of early childhood education.
Readers look to NAEYC for professional publications that reflect the best current knowledge in the early childhood field and support the principles and practices that NAEYC advocates—developmentally appropriate practice, in particular, as well as the Standards that NAEYC has set in the accrediting of child care programs.
What kinds of manuscripts is NAEYC looking for?
We consider book-length manuscripts, as well as shorter material that would be more appropriate as an article, a booklet, or even a brochure.
We are interested in projects that draw from early childhood theory and research, as well as from hands-on experience, to offer essential principles, fresh perspectives, and practical suggestions for improving practice in classrooms and child care settings. Publications that establish a substantial research and theoretical base for improved practice often become valued resources in professional libraries.
Early childhood topics of interest to NAEYC's readers include (but are not limited to):
Accreditation
The Arts
Assessment
Careers
Curriculum/Teaching
Developmentally Appropriate Practice
Diversity/Equity
Family Child Care
Guidance/Self-Control
Health/Safety/Physical Development
Inclusion
Infant/Toddler
Preschool
Kindergarten/Primary
Language/Literacy
Math/Science/Technology
Play
Professional Development/Leadership/Advocacy
Relationships with Families
Social/Emotional Development
Violence/Stress
Indoor and Outdoor Environments
For our books, booklets, brochures, our practitioner-oriented journal, Young Children, and our magazine for preschool teachers, Teaching Young Children, we look for a writing style that is clear, direct, and economical; language/vocabulary that is accessible to readers at a variety of levels; and enlivening elements such as real-life vignettes, case studies, examples, boxes, lists, artwork/photography, and samples of children's work.
Is NAEYC the right publisher for me?
Publishing with NAEYC is a great opportunity to share your ideas across the country and around the world with people who, like you, want to help young children to learn and grow. NAEYC's published authors receive wide professional recognition for having made a significant contribution to the study and practice of early childhood education. Some of the things that our authors say they especially appreciate are the chance to interact with national experts in the early childhood field and the quality and thoroughness of our feedback and editing.
An NAEYC author receives complimentary copies of the book, booklet, or journal; and book authors may purchase additional copies at a special discount. To fulfill our mission of making high-quality professional resources available inexpensively, NAEYC must keep its costs low, so we do not pay author royalties or writing fees.
Are there certain kinds of projects NAEYC is not interested in?
Are there certain kinds of projects NAEYC is not interested in?
NAEYC does not publish:
Books for children
Activity books
Term papers, theses, dissertations
Literature reviews, or reports of research methodology/findings 
I have an idea or manuscript I think NAEYC might be interested in. What do I do?
A good first step is to familiarize yourself with the kinds of material NAEYC has already published by browsing our catalog or web site, visiting your local college library or bookstore, or purchasing copies of our existing titles and back issues of our journals. Then read the pertinent NAEYC author guidelines for the specific publication you are interested in.